Ring Stick Up Cam Plug-In (3rd-Gen) Review 2023
Ring's latest Stick Up Cam plugs into power. Does that mean better image quality and quicker alerts? We put it to the test.
What We Like
1080p HD video with plug-in power: The Stick Up Cam 3 now uses its full wired powers for quicker video processing and better motion detection.
Integration with Ring Alarm: You can program the 3rd-gen Stick Up to record only when your Ring Alarm sounds.
Rapid alerts: Unlike some of the more expensive competition (not naming names, Google Nest), the Stick Up Cam 3 is lightning fast with alerts.
What We Don't Like
No artificial intelligence: The 3rd-gen Ring Stick Up still doesn't do vehicle, pet, person, or package detection, so expect some unwanted notifications.
No local storage: Ring, the company, doesn't have a local storage option. If you want to review video, you'll need a Ring Protect subscription.
Spotty audio: When we compared the new Stick Up Plug-In's audio to the sound on the 2nd-gen Ring Indoor, the Indoor proved the abler camera.
Bottom Line
The new Ring Stick Up Cam 3 is a solid, affordable security camera with instant, albeit not very smart, motion alerts. Video quality and motion detection are both better now that the Stick Up is taking full advantage of its plug-in powers, and the narrower, 110-degree field of view may even ben an improvement over the 150-degree Stick Up Cam 2 with its wider, fisheye views. The only fly in the ointment — outside of no package detection — would be the paid cloud storage. The Stick Up requires a monthly subscription.
If you haven't heard of Ring, just head over to YouTube and google "doorbell footage." Your first hit will probably be a Ring camera video. This Amazon-owned company started with the Ring Video Doorbell and has since expanded to high-quality security cameras. Their purported mission was to reduce crime in neighborhoods. These days they've gotten into some hot water for doing too  good a job in the surveillance department.1 Some Ring customers apparently don't want the block turning into Big Brother, or to be unwittingly sharing their home camera feeds with Five-O. Fair enough.
I've already taken a good look at the Ring Alarm, Ring's complete security system, as well as their video doorbells. In fact, the Ring Doorbell Pro 2 is one of the best ringers out there for night video. Today, I want to take a closer look at the Ring Stick Up Cam Plug-In 3rd-gen. It's an indoor/outdoor camera that draws its power directly from our homes, so it should be faster at detecting motion and processing video. Should be, but is it? Let's found out.
Features
| | |
| --- | --- |
| Audio | Two-way |
| Field of view | 130-150 degrees |
| Night vision | Color |
| Video resolution | 1080p HDR |
| Extras | Sirens, customizable motion zones |
Editor's Rating
1080p HDR color night vision for low-light situations
Quick alerts, minimal downtime in between events
Works with Amazon and Google smart displays
Important: For Outdoor Camera Shoppers
Before we begin, I should point out that the Ring lists the Stick Up Cam 3 as "weather-resistant," not "weather-proof." However, they don't get any more specific than that. There's no IP rating on the box, for example. So my advice would be this. If you use your Stick Up Cam 3 outside, which you can, you'll be good in rain, but I wouldn't aim the garden hose at it or let the kids conduct any water-based science experiments. If you're looking for completely weatherproof outdoor cameras, these brands offer some excellent options: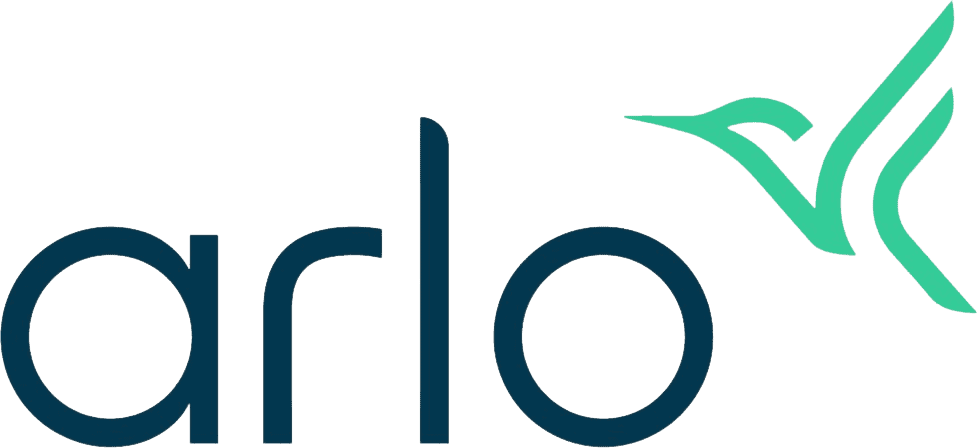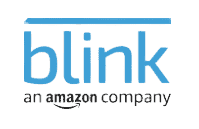 Ring Stick Up Cam 3 Plug-in Features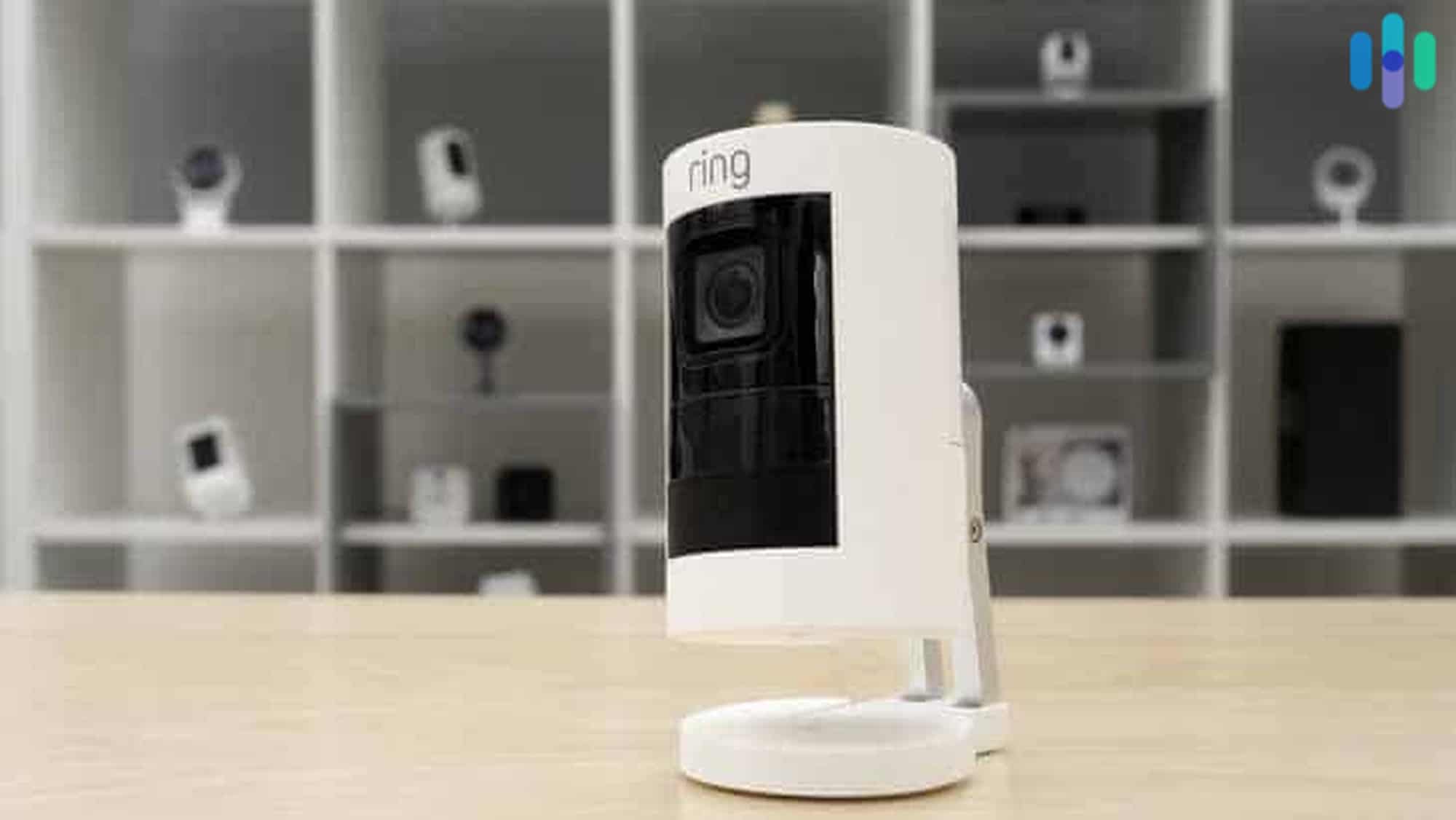 The Ring Stick Up Cam Plug-In is making a lot of good promises to me through the Amazon website. I can almost hear the excitement in Jeff Bezos' voice as he no doubt wrote about the camera's:
1080p HDR HD video: You'd be hard-pressed to find a top-rated home security camera dipping below 1080p these days. Even the $35 Wyze Cam v3 shoots in 1080p HD day or night. The 3rd-gen Stick Up is no exception.
Two-way audio: The new Ring Stick Up Plug-In comes with a speaker and a microphone for two-way communication, which is, again, par for the course.
Integrations with Amazon Alexa and Google Assistant: Amazon owns Ring, so this doesn't exactly come as a shock, but the camera also works with Amazon's competitor, Google, just not fully.
Color night vision: It's amazing to think that Ring's enhanced color night vision, which works in infrared, low-light mode or in fully lit spaces, dropped back in 2018. It was good then and, as we'll see, it's still getting the job done today.
Weather-resistance: The Ring Stick Up Cam 3 can stand temperatures from -5 to 120° F, but as I mentioned up top, it's weather-resistant, not weather-proof. If you're looking for a top camera in the same price range that can stand up to heavy water, the Wyze v3 indoor/outdoor is a weather hog with an IP65 rating. Read my complete Wyze review for the full story.
Sounds good so far, but I try not to judge a camera by its Amazon description. It's time to get this camera up and running.
Ring Stick Up Cam 3: First Impressions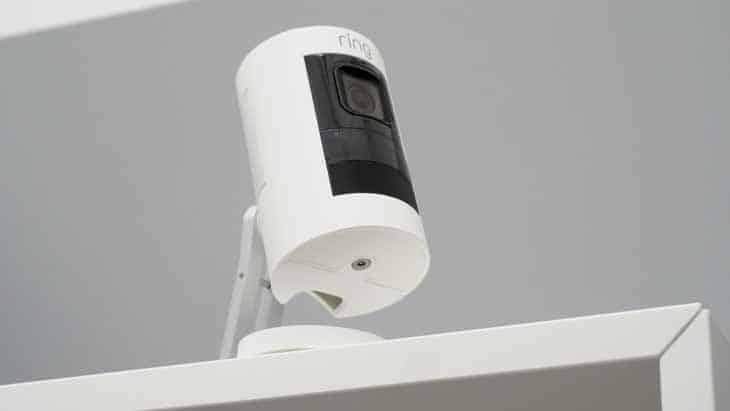 Design-wise, I'm not exactly loving the Ring Stick Up Cam Plug-In. The long cylinder is a bit bulky and, well, screams "security camera." Not that looking like a security camera is necessarily a bad thing. But most top security companies have realized that their cameras are also home decor. Just take a look at the latest lozenge-shaped Blink indoor cameras. Gorgeous. Even the new Nest Cam, which used to look like a Martian scout's missing left eyeball, has prettied up. So Jeff Bezos, you need to send your design department one of your famous 30-minute memos and whip up some better-looking security equipment!
The only thing I liked about the new Stick Up Cam's design was the 8-foot plug coming out the back, because that meant that I could plug my camera into the wall and rev up the quality of my video. Which brings us to what I imagine you've been waiting for: the Stick Up Cam 3 Plug-in in action.
Pro Tip: If you're going to use your Stick Up Cam outside, you'll find a 13 foot extension cord in the box that you can connect to the adapter, earning you a total of 21 feet.
The Ring Stick-Up 3 on the Day to Day
By the box, the new Ring Stick-Up 3 is electricity-powered, so it should have given me all the benefits of a wired camera, i.e. adjustable motion zones and faster motion event triggering. Here's what I actually got.
Video Quality and Motion Detection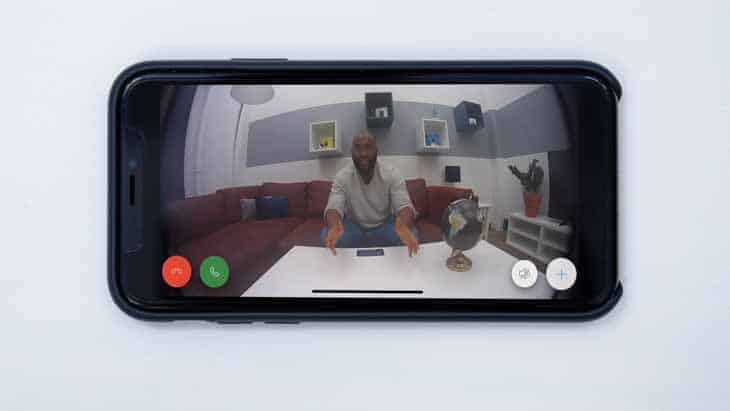 Sometime in early 2020, the Stick Up Cam 3 got a critical firmware update that gave it some of the features of a fully wired camera. Before that, it was basically a battery-powered camera with a plug, which was odd and no doubt infuriating to plenty of Ring customers that had shelled out 100 bucks for what was essentially an uglier, less-powerful version of the more compact $59 Ring Indoor camera. With the update, however, motion detection got better (alerts are now lightning quick), but pre-roll footage and customizable motion zones are still on my Ring Stick Up Cam wishlist.
As for picture quality, the Ring Stick Up Cam Plug-In's 1080p HD video isn't exactly a selling point anymore. It's the industry standard — though the Ring's frame rate (15 frames per second) is a bit low for a plug-in camera. The Stick Up Elite, for example, shoots at 30 fps. So does the new Nest Cam for that matter. That said, live video from my Stick Up 3 was crisp and detailed. Image and audio quality may have been slightly better than video from my 2nd-gen Stick Up Cam, but I wouldn't bet my house on it.
Did You Know: Wired cameras that start recording seconds before a motion event give you complete recordings of suspicious activities from beginning to end, rather than clips that start somewhere in the middle. That's what's known as "pre-roll footage" in the industry and it's only a feature of wired or plug-in cameras.
Night Vision
In general, Ring cameras have excellent color night vision, whether you're in low-light, infrared mode or in full-light situations. Color night vision with high dynamic resolution isn't just back-of-box spec filler. In areas with enough ambient light (a porch with a backdoor spotlight, say), I found that the Stick Up Cam's nighttime video was almost indistinguishable from its daytime picture quality. With that kind of clarity, IDing potential threats at night isn't a game of Pin the Tail on the Donkey. It's actionable information you can give to the police.
Audio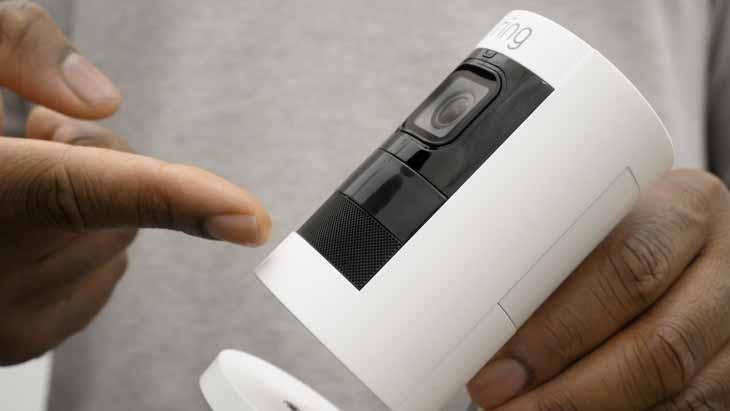 Two-way audio turned my Stick Up Cam into a walkie-talkie. Well, sort of a walkie-talkie. If a goon showed up in my living room unannounced, I wasn't going to be making too much small talk. But I could have instant conversations with friendly faces within earshot of the Stick Up 3 — family, sitters, or pets. And not just from my mobile phone. Once I connected my camera to my Amazon Echo Show, the Stick Up beamed the audio to my smart display.
Just don't expect your conversations to sound exactly like they do in a Ring commercial. Ring cameras have pretty clean audio, and plug-in power certainly helps, but your kitchen isn't a sound recording studio. There's bound to be some reverb and dampening. The only line I'd draw in the sand is this. If audio quality is a priority, stick with a wired or plug-in model. Sound on the Ring's battery-powered cameras can get pretty dicey.
Storage
The Ring Stick Up Cam 3rd-gen has no local storage option. That's true for all Ring devices, by the way. And Ring didn't give me any cloud storage for free, not even the measly three hours I got when I reviewed Google's Nest Cam. To be clear, the Stick Up Cam 3 did beam live video to both my Ring app and Amazon smart display. It just didn't record it. If reviewing or archiving footage was a must, in other words, I had to invest in a paid monthly subscription.
Here's the goods news, if yet another paid subscription is ever "good news." If you're a Ring household — you've already invested in an Echo, a Ring Alarm, a Ring Doorbell, etc. — a Ring Protect Plus subscription for 10 bucks per month will cover all your devices. That's actually not too shabby. Otherwise, the Ring Protect Basic plan is now $3.99 per device.
For a cheaper per-device plan, check out Wyze ($1.67 per month when paid annually). Or just go for a local storage option. Lorex security cameras shoot freakishly high-quality video and offer 16 gigs of local storage. Here's what happened when I put Lorex's monster 4K lens to the test. Another local storage option to consider is newcomer eufy. The eufy hub has space for a 1TB harddrive. eufy cameras also sport solid AI-enhanced facial recognition, a feature the Ring Stick Up 3 lacks completely and which I had to unlock on my Nest Cam to the tune of $8 per month.
Below is a complete breakdown of Ring's two paid storage plans.
Ring Storage Plans
| Feature | No Plan | Protect Basic Plan | Protect Plus Plan |
| --- | --- | --- | --- |
| Devices | 0 | 1 | Unlimited |
| Motion alerts | Yes | Yes | Yes |
| Person alerts | No | Yes | Yes |
| Custom motion detection* | Yes | Yes | Yes |
| Package and vehicle detection | No | No | No |
| Remote viewing and two-way talk | Yes | Yes | Yes |
| Live streaming | Yes | Yes | Yes |
| Review, share, and download Ring videos | No | Yes | Yes |
| Storage duration | None | up to 180 days | up to 180 days |
| Contract | No | No | No |
| Warranty | 1 Year | 1 Year | Extended |
| Monthly Price | $0 | $3 | $10 |
| Annual Price | $0 | $39.99 | $100 |
| Annual Savings | $0 | $7.89 | $20 |
Smart Platform Integration
Given that Amazon owns Ring, it's not surprising that the Ring Stick Up Cam Plug-in is Amazon Alexa-friendly. Ring cameras also happen to be "sympatico" with GE and Leviton smart light bulbs and light switches. Not a huge list, but as the new Matter smart device standard gains traction, I expect it will be expanding rapidly.
Matter, by the way, is a universal language for home smart devices that will make them all compatible with whatever platforms or OS we're using. For more on the joys (and headaches) of the modern smart life, check out our 2023 guide to smart home automation.
In the meantime, I should point out that Ring cameras also work with the Google Home app, just not natively or fully. You'll need a third-party workaround. Ditto for Apple HomeKit. But, as I said, hopefully that will be changing soon when Matter seats Google, Amazon, and Apple down at the big boys' table together and gets them to shake hands.
Artificial Intelligence

Most of the cameras we've reviewed lately are touting smart this and smart that. Not so the Ring Stick Up Cam Plug-In. I didn't find any AI-enhanced features under the Stick Up Cam 3's hood — no package attention (hello, this is an Amazon camera!), no animal detection, no vehicle detection, and no facial recognition. And this is a 3rd-gen product.
Simply put, most of its competitors would throttle the Stick Up 3 in a standardized intelligence test. This is too bad because the Ring is very responsive to motion. Unfortunately for us users, without the brains to distinguish between a 5-lb chihuahua and a 200-pound intruder, that means a bunch of unnecessary alerts that can, and did, get annoying at times.
Convenience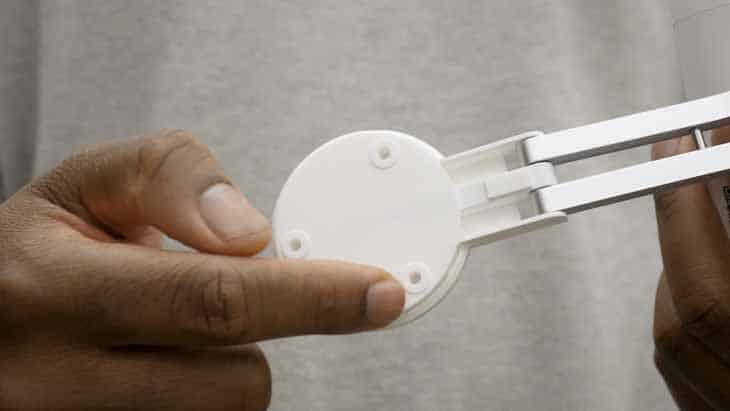 The Ring Stick Up Cam 3 wasn't the easiest camera I've installed, but it was pretty close. Syncing it up to my Ring Alarm (not a requirement) was also simple. I just followed the instructions in the Ring app's video tutorial and made sure I wasn't syncing anything else at the same time. The whole process took about five minutes since I wasn't mounting my Stick Up Cam, just sticking it on my kitchen counter.
Value
What value was I actually getting from the Ring Stick Up? Well, not a fully functional wired camera, that's for sure. For that I'd turn to the cheaper Ring Indoor, which shoots excellent 1080p footage day or night. I'd also save 40 bucks that way. Or I'd drop down a few rungs and pick up a 3rd-gen Wyze Cam. Cheap and basic. Lorex's 4K wired cameras also sell at the same price point as the Ring Stick Up 3, FYI.
If I had a bit more money in my pocket, and I wanted a security camera with professional monitoring, I might even consider a wireless SimpliSafe Smart Indoor Camera. SimpliSafe cameras at least offer pet detection and they'd connect me instantly to 24/7 emergency services. As it is, the wired Stick Up 3, though capable and quick with alerts, didn't completely convince me that it was worth the $100 price tag.
Extras
Built-in Siren
The Ring Stick Up Cam Plug-In has a built-in siren, which could have theoretically turned my Ring into a stand-alone alarm. The only issue here was, I would have had to trigger the alarm myself.
Motion and Privacy Zones
While I couldn't create motion zones for my Stick Up 3 — a feature that both the Stick Up Elite and the Ring Indoor have — I could adjust the preset zones that came with the camera, enlarging or shrinking them. If I wanted to ignore the couch, for example, but capture foot traffic at head height behind the couch, that's where this feature would have come in handy.
The Stick Up Cam 3 also had a feature called "privacy zones." If you've ever seen a redacted FBI report, that's what this did for my video feed. Again, to use the couch analogy — say I wanted to have a view of my couch but didn't want that view to include the empty soda cans on my coffee table (this is just hypothetical), I could have stretched a black box around the soda so viewers of said footage wouldn't see it. Useful? Jury's out.
Mobile Application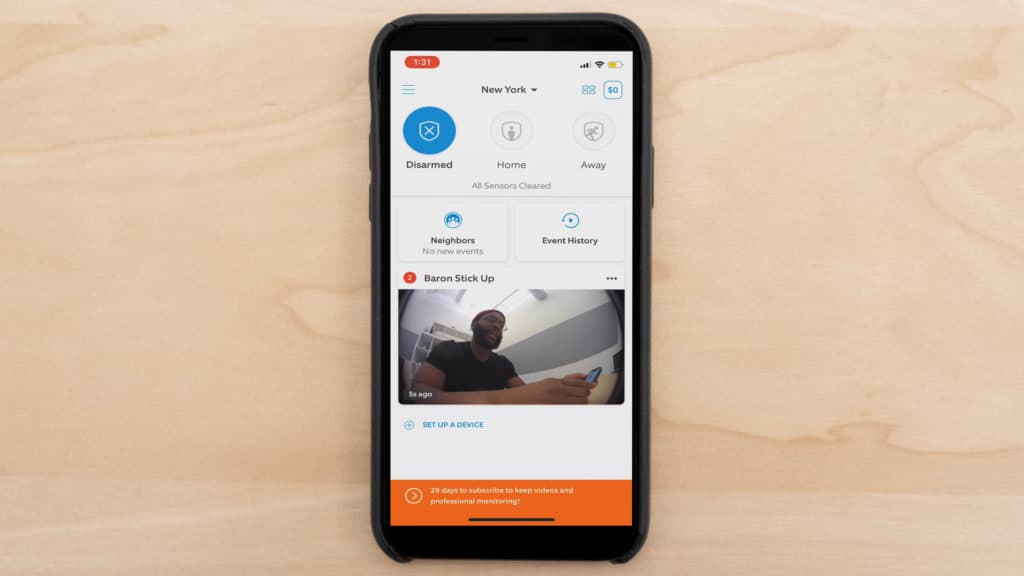 The Ring – Always Home app is where I live-streamed my video, communicated via two-way audio, received notifications, and tweaked my camera's settings. You'll notice I didn't say "reviewed video" here because I didn't have a Ring Protect subscription, which meant I could only see what was happening in real time, not record it.
The Always Home app wasn't always as popular as it is today When I first started writing about Ring cameras, the Ring app was a whipping post. Today, it hovers around a very respectable 4.6 and 4.7 stars on both the Play and App Stores. The turnaround happens to have coincided with the major firmware update that gave the Stick Up Cam its plug-in power. I touched on this a few paragraphs back in the Video Quality section. Before the update, the Reddit boards were full of unhappy Ring customers snowed under by false and laggy alerts. After the update, the Ring app was everyone's favorite uncle. So for the time being at least, you shouldn't have any major issues controlling your Stick Up Cam. You may even like it.
The Ring Stick Up Cam 3 Plug-in versus the Competition
Up top, I mentioned a few options to consider if you were still on the fence about the new Stick Up Cam 3. Here's a closer look at two of them: the Canary Flex and the Nest Cam. Both of these can serve as indoor and outdoor cameras.
Canary Flex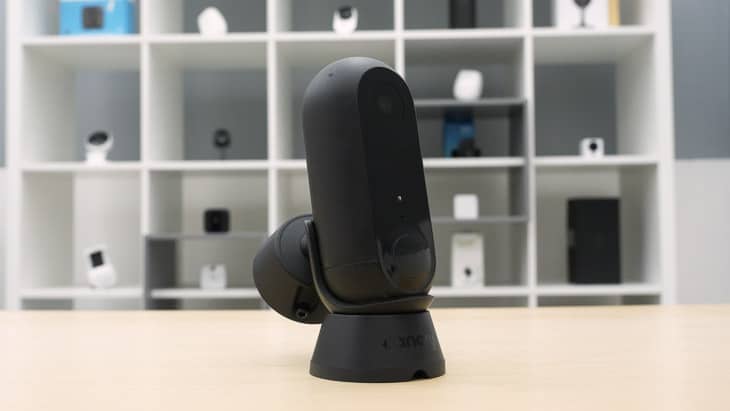 Like the Ring Stick Up Cam 3 Plug-In, the Canary Flex is an indoor/outdoor camera with a plug-in and battery mode, and a 1080p HD video display, although it defaults to 720p HD, so you may have to change that manually. Both cameras also have capable color night vision, two-way audio, easy installation, and integrations with Amazon Alexa, though Canary supports the Google Home app natively. (Ring cameras don't.)
The Canary Flex's 116° field of view is slightly wider than the Stick Up's 110°, but that's unlikely to make any real difference. One feature that might make a difference is the Canary's heartiness. Like the Wyze Cam, the Canary Flex is fully weather-proof. At $199, it's also about $100 more expensive than the Ring Stick Up 3, and slightly smarter with both person and package detection.
Neither camera has local storage, however, and Canary seems to have stopped giving customers 24 hours of free cloud storage. Canary's premium cloud storage plan costs $9.99 a month. That comes out to $99.99 a year, or about the same as the Ring's unlimited device Protect Plus plan. For more a closer look at Canary's flagship camera, read our review of the Canary Flex.
Nest Cam Indoor
The Nest Cam (wired) is now an indoor/outdoor camera, but like the Ring Stick Up Cam 3, it's only weather-resistant, not completely weather-proof. Video-wise, the cameras are pretty similar. Both have a 1080p HDR display and shoot excellent HD video. The Nest Cam's 2-megapixel sensor features 6x zoom, but it has no color night vision. The unzoomable Stick Up 3, on the other hand, has faultless color night vision.
Both cameras also come equipped with two-way audio and predictably strained intercompatibility. While Ring cameras don't run natively on the Google Home app, now at least I've heard you can connect Nest Indoor cameras to Amazon Echo smart displays without third-party software.
Where the cameras diverge is in their built-in AI. Google uses artificial intelligence for face, pet, vehicle, and package detection. Ring doesn't. Other the other hand, Ring cameras have traditionally been quicker to beam alerts with less downtime in between events.
Storage is a toss up. Neither has a local storage option, though Google pays lip service to the idea with three hours of cloud storage for free. So, practically speaking, both cameras require subscription plans to preserve recordings.
Their premium plans are similar to a point. Nest Aware Plus is a bit pricier at $15 per month for unlimited devices and two months of storage. Ring Protect Plus costs $12 and saves video from unlimited devices for up to six months. If you go with a cheaper per-device plan, the basic Ring plan ($3.99) is half the price of Google's ($8). For more on the Nest Cam (wired), read our hands-on Nest Cam review.
Can Ring stand toe-to-toe with other brands? Find out below.
Still not sure if a Ring camera is right for you? We tested it against the best security systems on the market.
Recap
Now you know basically everything there is to know about the Ring Stick Up Cam 3 Plug-In. But is it right for you? Let's break it down.
Ring Stick Up Cam FAQs
Is the Ring Stick Up Cam waterproof?

The Ring Stick Up Cam Plug-In isn't completely waterproof, although it can handle low-pressure water jets. However, if you spray it with high-pressure jets or immerse it in water, it won't function normally, so overall I'd call it water-resistant but not waterproof.

How does the Ring Stick Up Cam work?

Connected to your home's Wi-Fi, the Ring Stick Up Cam Plug-In will alert you via the Ring— Always home app if it detects motion when armed. You'll be able to livestream footage remotely and even speak to whoever your camera is recording through two-way audio. You can also view cloud storage for 60 days with a Ring Protect plan.

How do I power up my Ring Stick Up Cam?

You'll plug in your Ring Stick Up Cam Plug-In via a micro USB port of Ethernet cable.