How to Disable a VPN
We all have to disable our VPNs at some point, and this guide will help you do exactly that.
All of our content is written by humans, not robots.
Learn More
VPNs are a powerful internet security tool, and just like with any tool, simply having one isn't enough. In this post, we'll tell you how to perform a simple VPN task: disabling the VPN. How and when should you do it? Keep reading to find out.
How to Temporarily Disable A VPN On Any Device
When we talk about disabling a VPN, it could mean either temporarily or permanently disabling it. Let's start with temporarily disabling, but before that, let's cover what a VPN is and how disabling it affects our privacy.
What Is a VPN?
A VPN is an internet security service that provides privacy, security, and anonymity. When you enable a VPN, it routes your device's internet traffic through an encrypted VPN tunnel. Basically, it conceals your online activity from the prying eyes of your internet service provider (ISP), hackers, and even the government. Adversely, when you disable your VPN, your internet traffic goes through public networks unencrypted and thus unprotected. Disabling your VPN even for just a few seconds could expose your online activity, so consider yourself forewarned.
The More You Know: When you disable your VPN, all of your internet traffic becomes visible to your ISP. The websites you visit also see your real IP address, which is tied to your physical location. And if you're on public Wi-Fi, hackers connected to the same network can see and even steal your online data.
Disabling a VPN Using Third-Party Software
Most VPNs come with a software program or app from which you can manage the VPN. If you're using a Windows, Mac, Android, or iOS VPN, simply launch the VPN software and click, tap, or toggle the same button you used to enable it. The button might read Disconnect, Turn Off, or Stop, or it might just be a power icon. Regardless, the purpose is the same.
As for Linux VPNs, those that have a graphical user interface (GUI) follow the same process. However, those with a command-line interface (CLI) are a bit different. To disable a Linux VPN using CLI, you should defer to the software's documentation and look for the command line code that disables the VPN. Simply enter the code into the Terminal, and you're good to go.
Manually Disabling a VPN From the Device Settings
Those methods work on most VPNs that have a program or app, but what if yours doesn't? If that's the case, or if you simply prefer doing things the harder (but still super easy) way, you can disable a VPN from your device's settings.
When you install a Windows VPN, it creates a VPN configuration in your computer's network settings. Here's what you should do:
On Windows
Go to Settings and click on Network & Internet.

Select VPN then the VPN connection you want to disable.

Click Disconnect.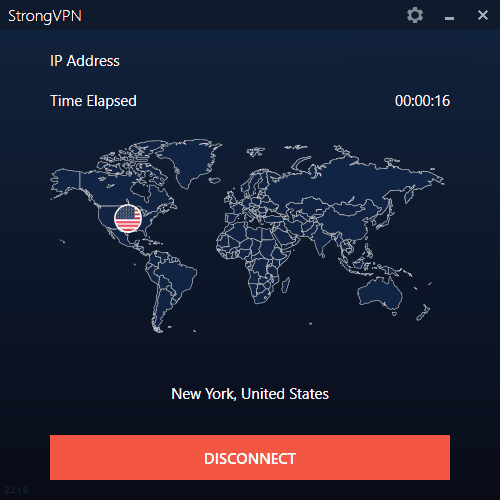 On Mac
Mac VPNs do the same thing: they create a VPN profile that you can access from the Network settings.
Open System Preferences and select Network.
Select the VPN profile from the left panel.
The details of the VPN will appear on the right panel. Click Disconnect.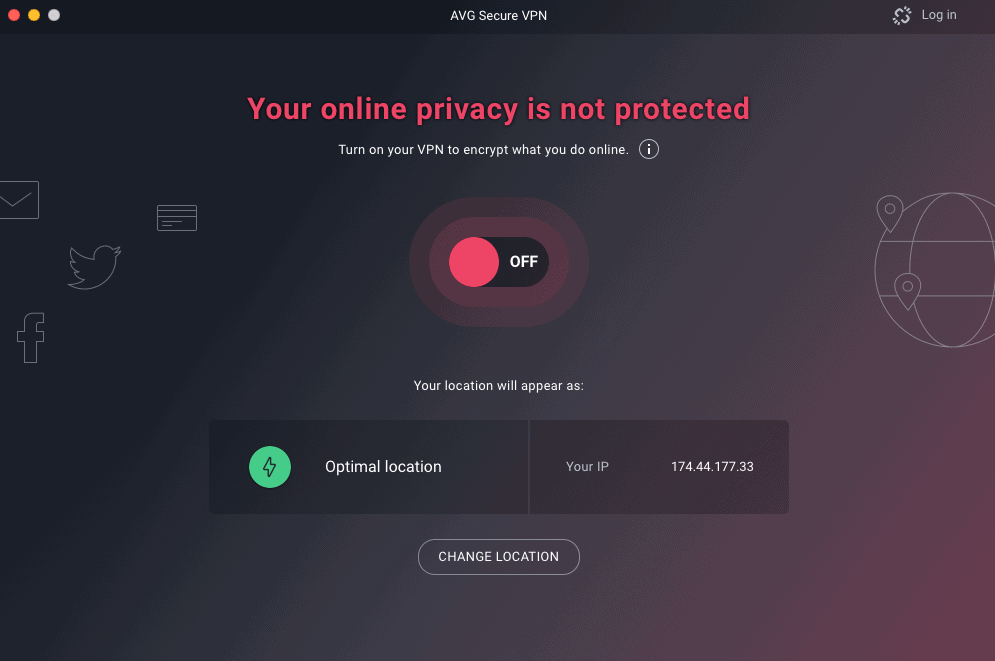 On Android
Since the interfaces of Android phones vary depending on the manufacturer, you might need to do some extra digging to find your VPN settings. When you connect an Android VPN for the first time, it will ask permission to create a VPN profile. That should give you a clue as to where the VPN settings are located. To disable a VPN on your Android phone:
Go to your phone's settings and look for the Network & Internet or Connections menu. If you can't find either menu or if the VPN is not there, contact your phone's manufacturer.
Tap on VPN and select the VPN profile.
Depending on your phone's manufacturer, you may see a toggle switch – in which case just the toggle off the VPN – or a pop-up prompt with a Disconnect button.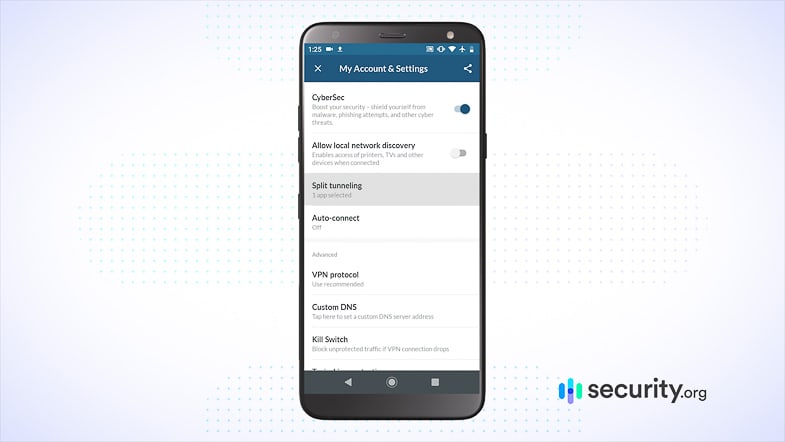 On iPhone
The VPN profile that iPhone VPNs create all goes to your iPhone's General Settings. To disable it:
Open Settings and select General.
On the right panel, tap on VPN.
Toggle the switch next to Status so that it reads Not Connected.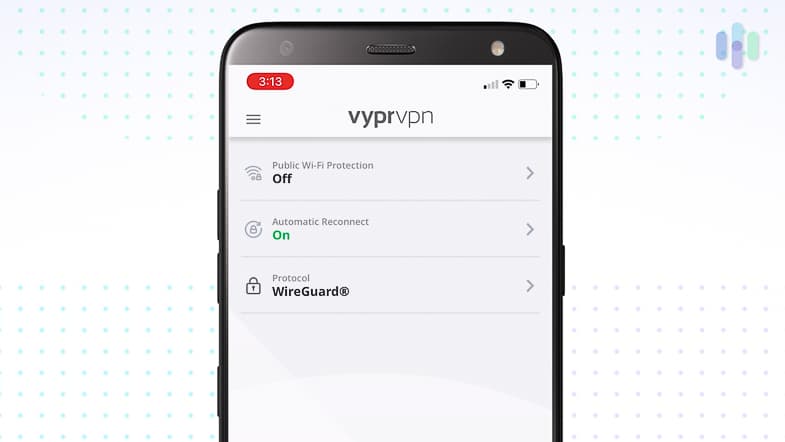 How to Permanently Disable a VPN
If you temporarily disable a VPN, you can still turn it back on anytime. If for whatever reason you want to permanently remove a VPN, there are two ways to go about doing it. First, you can uninstall the VPN app or software from your device. Second, you can do the manual process and remove the VPN from your device's settings. Simply disable the VPN first following the instructions above, and then do these extra steps:
On Windows: Once disconnected, click the Remove button that will appear below the VPN name.
On Mac: Select the VPN again from the left panel and then click on the minus button at the bottom of the panel.
On Android: Select the VPN and then tap on the Delete VPN profile.
On iPhone: Tap on the information button next to the VPN name then select Delete VPN.
Our Expert Advice: The easiest way to permanently disable a VPN is to uninstall the VPN app or software from your computer or mobile device, but don't forget to cancel your subscription first!
When Is It Safe to Disable A VPN?
If you're connected to public Wi-FI, the answer is that it's never safe to disable a VPN, because you don't have much control over data security on such connections. The Federal Communications Commission particularly warns about transmitting personal information, even to secure websites over public Wi-Fi networks.1 Even at home, we recommend keeping your VPN connected. ISPs can see and record your online activities (such as the websites you visit) and your internet data.2 And with thousands of data breaches occurring each year in the U.S., it's never truly safe to let ISPs log anything about your browsing activity.3
Unfortunately, there are times that we absolutely need to disable our VPNs temporarily. For instance, some companies prohibit the use of VPNs at work, as some employees use VPNs to bypass website restrictions set by network administrators. In the same vein, you could be in a country where VPNs are illegal, like China. It's also sometimes necessary to disable a VPN when troubleshooting your internet connection. In such cases, the best you can do is to remember to connect to the VPN as soon as possible.
From Our Experts: When you disable your VPN, you run the risk of forgetting to turn it back on. To avert that, set a reminder on your phone, or utilize the auto-connect feature that some VPNs offer.
Other Reasons for Disabling a VPN
We asked our friends, family, and co-workers what their main reasons are for disabling their VPNs, and the top answers were:
To play online games
To access content/websites available only in their location
To stream on platforms that block VPNs
To access local area network (LAN) resources
We agree that being connected to a VPN makes it harder, maybe even impossible, to do certain things. However, there are alternatives that will keep your online activities private and still let you do what you have to do.
Online Gaming
VPNs are known to slow down speeds and increase the latency (aka ping) of internet connections, which are both unideal for online gamers. However, some VPNs perform better than others. We personally tested VPNs for gamers and found a few that can keep up with the network performance that online games require. If you're a hardcore gamer, consider switching to one of those VPNs.
Accessing Content Available Only in Your Location
When you connect to a VPN, your IP address changes to that of the VPN server. And since IP addresses are tied to physical locations, you might lose access to websites and content that are available only in your current location. Instead of disabling your VPN, you might be able to regain access simply by switching to a VPN server closest to you. All the best VPNs we've tested have servers in the U.S, and some even have servers in every state, so finding one that works shouldn't be a problem.
Watching on Streaming Platforms
Streaming platforms like Netflix are constantly trying to block VPNs. If your VPN provider is blocked, consider switching to one of our tried-and-tested VPNs for streaming. We also personally tested VPNs that work well with major streaming platforms, such as:
Accessing LAN Resources
This is a tricky one because it's almost impossible to access LAN resources when you're connected to a VPN. However, a VPN feature called split tunneling might help. Split tunneling allows you to use a private network (VPN) and public network simultaneously. You can control which apps, programs, or services connect to the VPN and which services access your network from outside the VPN tunnel. If you set your computer's network adapter to connect outside the VPN, you should be able to access LAN resources.
Recap
As you can see, disabling a VPN is so easy that you can do it in under a minute. However, it's not something we recommend doing often due to the privacy risks. If you absolutely must disable your VPN, don't forget to turn it back on as soon as possible. But if your reason for disabling your VPN is one of the four mentioned above, try our alternatives first. They will save you time, as you won't have to disable your VPN so often, and help you preserve your privacy online.
Frequently Asked Questions
If our how-to guide left you with some more questions, don't fret! Here's our answers to frequently asked questions about disabling VPNs.