How To Install a VPN on Roku Devices: A Step-by-Step Guide
It may not be as straightforward as downloading a VPN app on your PC, but you can connect Roku TV to a VPN with ease.
All of our content is written by humans, not robots.
Learn More
Roku is one of the bestselling streaming devices in the United States. Is that really surprising? It delivers a uniquely easy-to-navigate interface and a slew of advanced features you can only dream of getting from your smart TV. It's no wonder Roku made $3.1 billion in revenue just in 2022.1
A plethora of content may be accessible on Roku, however, users can still benefit from connecting it to a VPN. Perhaps you want to change your YouTube TV location or access a different Netflix region, or maybe you just want to hide the guilty pleasures you're streaming ("Keeping Up With the Kardashians," anyone?). A VPN can help with any of those scenarios. But how do you set up one for your Roku? We'll walk you through the steps in this guide.
Security.org's VPN Recommendations
Check out our favorite VPNs.
Do VPNs Work on Roku Devices?
Unfortunately, Roku devices don't offer native support for VPN apps. That means you can't just download a VPN app and install it on your Roku. It's more complicated than that. But don't worry! You don't need to be a VPN expert to be able to connect your streaming device to a VPN. All it takes is some patience and a little technical know-how.
There are three options for connecting a Roku to a VPN, and the best one for you depends on your purpose for using a VPN.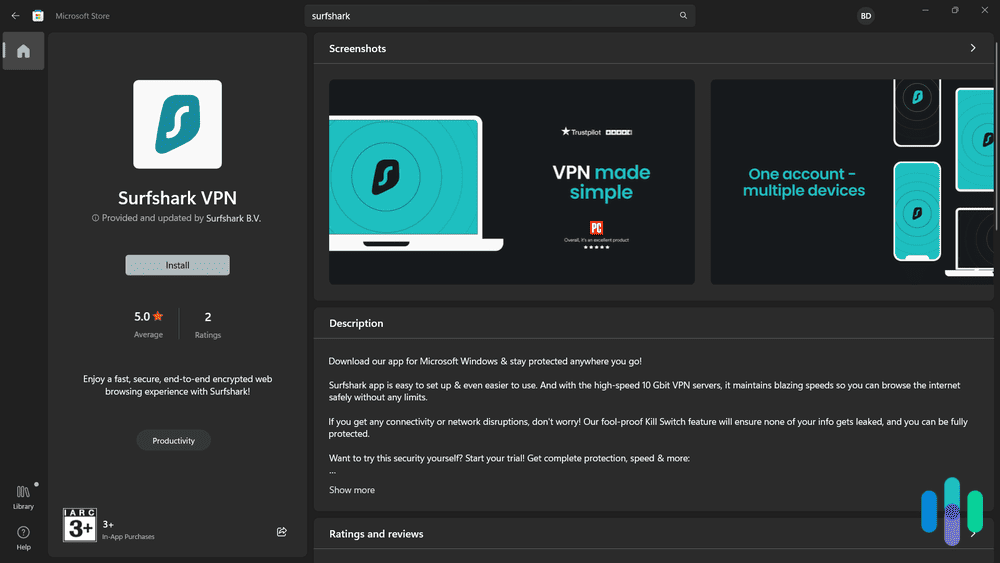 Option 1: Setting Up a VPN Router
Of all the ways to connect a Roku to a VPN, setting up a VPN router is the most complicated, but it does allow you to keep your Roku connected to the VPN at all times. As such, you'll enjoy better online privacy as well as access to content outside of your actual location.
You can install a VPN on your home Wi-Fi network directly — in which case all connected devices will enjoy the same VPN connection — or purchase a router exclusively for your Roku. If you choose the latter, only Roku will operate on the VPN connection, allowing you to use your other devices as normal.
For this method, you'll need a VPN subscription and a router (either a new one or your existing Wi-Fi router).
Option 2: Using a VPN-Connected Laptop as a Hot Spot
This method is much simpler, but it'll only work if you have a Windows laptop with a VPN subscription. Moreover, it's a less ideal option for keeping your Roku connected to a VPN at all times. This is best used to occasionally connect your Roku to a VPN to unlock additional content.
Basically, you'll connect your laptop to a VPN and then use it as a Wi-Fi hot spot. Anything you connect to the laptop's Wi-Fi network will have a VPN connection, including your Roku.
One advantage of this method is that you'll be able to easily change your IP address location, something you can't do with most VPN routers. Just change the VPN server your laptop is connected to, and voilà! You can now enjoy a greater range of content from different regions around the world.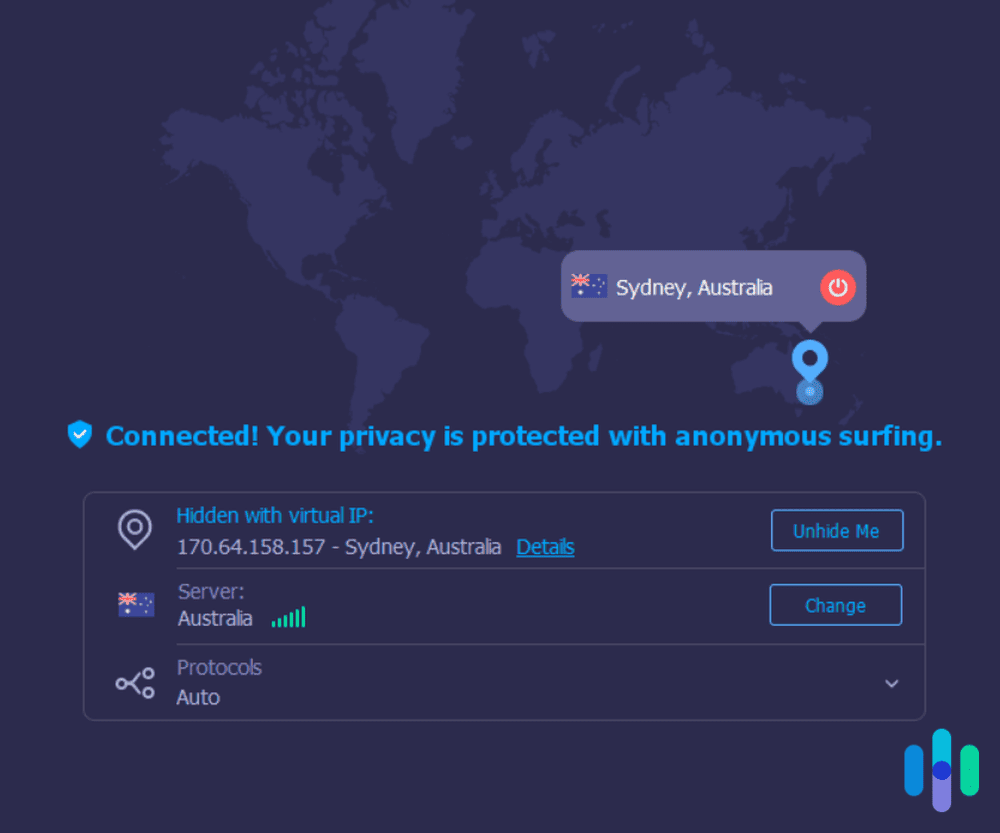 Option 3: Smart DNS
The third option is also easy to implement, but take note that it doesn't actually connect Roku to a VPN. The smart domain name system (DNS) feature of many VPNs lets you set up a manual DNS from a VPN service to trick the internet into thinking you're browsing from a different location. You can use this method to access content from another region, but it won't encrypt your Roku's online traffic.
Another downside is that you'll have to factory reset your Roku to activate the new DNS settings, and once it's set up, it's permanent. If you want to revert to your home location, you'll need to factory reset your Roku once again. That's why this is the method we recommend the least.
What You'll Need To Connect Your Roku to a VPN
All three options require a working VPN, and for that, you'll need a VPN subscription. Now, there are free VPNs out there, but we advise against using them as they have limitations that can affect your streaming experience. Some limit the speed of your connection, while others limit the amount of bandwidth you can use. Check out this list of the best VPNs we recommend for Roku.
Pro Tip: Check out VPN prices here. Typically, you'll pay around $10 per month, but signing up for a longer-term subscription can decrease the monthly average cost to as low as $2.
Other than that, you probably already have everything you need, unless of course, you want to set up a VPN router just for your streaming device. In that case, you'll need a VPN-compatible Wi-Fi router.
Now that you know your options, let's proceed to the step-by-step instructions. Each of the next three sections will cover the setup process of each method, so feel free to cut to the one you think will work best for you.

How To Set Up a VPN Router for Roku
Rather than set up a VPN on every device, a VPN router broadcasts Wi-Fi signals that automatically connect devices to the VPN tunnel. It's a bit complicated to set up, and not all types of routers are compatible with VPNs. The setup process also varies depending on which router you're using and the VPN service itself, but generally, this is what it'll look like:
Launch any browser on your desktop.

In the URL bar, enter your router's IP address to access its networking settings.

Log in with your credentials. If you've never touched the networking settings before, you can likely find the username and password in the router's box or on the router itself.

If your router is compatible with VPNs, you'll find a VPN section where you'll be able to enter your VPN configuration. At this point, it's best to contact your VPN provider to ask how to best configure their software on your specific router model.

If your router doesn't have a VPN tab, the firmware is not compatible. In that case, it's best to purchase a VPN-compatible router. A great option is the Asus RT-AX58U. Proceed as described in step 4 once you have a compatible router.

Another option is to "flash" your current router's firmware, but be forewarned that it can damage your router permanently if done incorrectly. Head over to our VPN router setup page for a more detailed explanation of the process.

Once it's all set up, connect Roku to your router. All its traffic is now VPN encrypted.
Pro Tip: No time to configure a VPN on your router? Another option is to buy a router preconfigured with a VPN. The best VPN router we recommend is the $190 Aircove router from ExpressVPN. Get more details about it in our ExpressVPN review.
How To Use a VPN-Connected Laptop as a Hot Spot
For a less permanent solution, you can use a VPN-connected Windows laptop or desktop as a temporary Wi-Fi hot spot for your Roku. Take note that your PC must be able to broadcast a Wi-Fi hot spot. Otherwise, this won't work.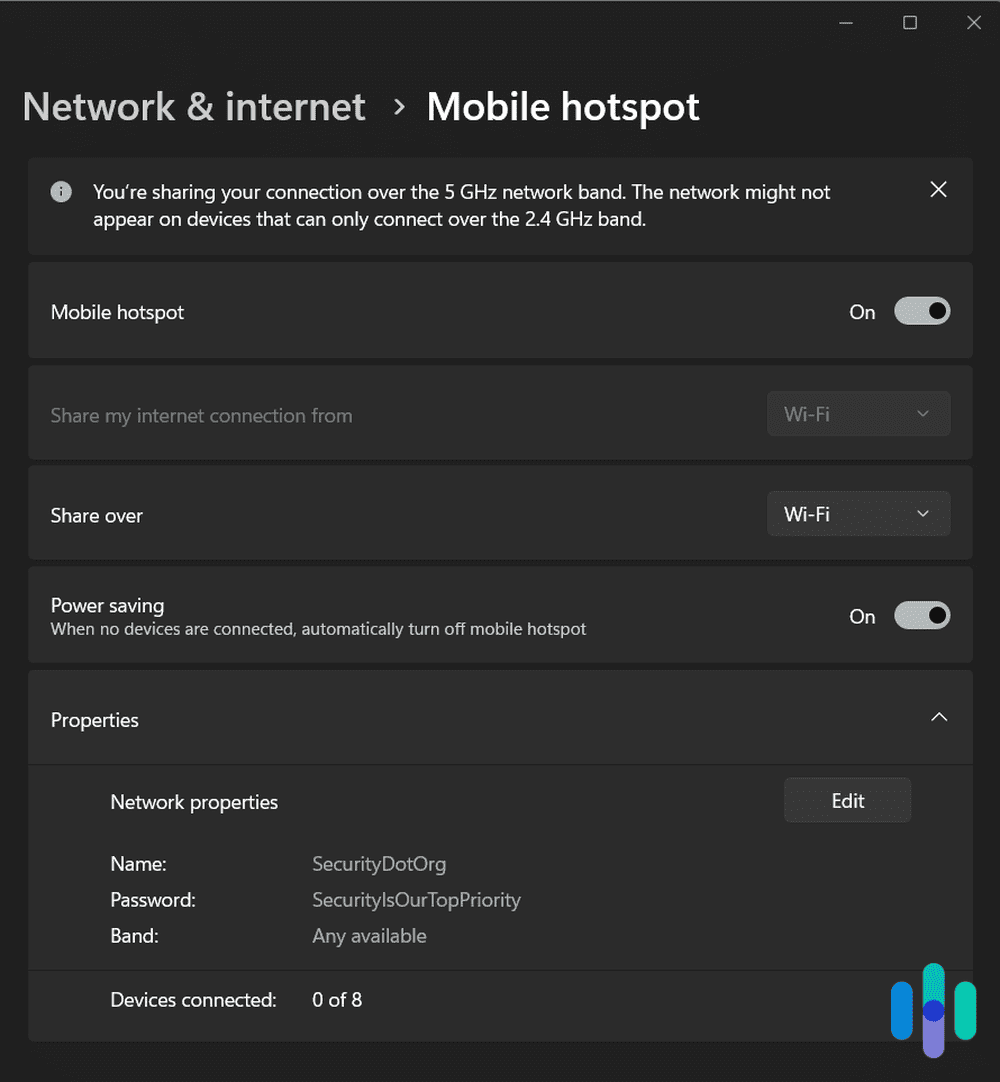 Here are the steps:
Connect your laptop to Wi-Fi.
Launch the VPN app and connect to the desired server location.
Go to Settings, then Network & Internet.
Click Mobile Hot Spot, and then turn on the toggle switch.
Go to your Roku device's network settings.
Disconnect from the current Wi-Fi network and connect to the laptop's hot spot. The Wi-Fi SSID and password are listed in the Mobile Hot Spot window of your laptop.
It's that easy, and the best part is that you don't need additional hardware. Just make sure to have a reliable VPN installed on your laptop. For recommendations, check out the best Windows VPNs here.
Pro Tip: If you're a Mac user, you can also share your VPN connection over Wi-Fi, but your Mac has to be connected to the internet via an Ethernet cable. Just go to System Preferences > Sharing > Internet Sharing.
How To Use Smart DNS
Although fairly easy to set up, Smart DNS isn't a surefire way to access a different location using your Roku. Still, it's worth a shot if you really want to change your Roku's location and the two other options we mentioned aren't viable.
Turn off your router and make sure your Roku isn't connected to any internet network.
On your Roku, go to Settings, then System Settings, and select Advanced System Options.
In the new menu that appears, select Factory Reset and follow the prompt.
Turn on your router.
On a computer, log in to your VPN account.
Request a Smart DNS address and fill in the required information (e.g., the location you want to access). You'll receive the Smart DNS address via email or in your VPN dashboard.
Open your computer's browser and type the router's IP address into the URL to access its networking configuration.
Log in and look for the DNS settings. Each router will have a different interface, but it's likely going to be in the advanced settings.
Turn off automatic DNS and enter the DNS you acquired from the VPN manually. Hit Save.
Turn on your Roku and connect it to your router.
 Go through the initial setup process, but in the region/location setup, make sure to enter the same location as your Smart DNS.
Once it's all set up, you should be able to use Roku as if you're browsing from the Smart DNS location.
Final Thoughts
It may be a bit difficult to connect your Roku to a VPN, but it's doable. And once you pass the initial hurdle of connecting your Roku, you'll be able to enjoy a wide variety of content. More than that, though, your streaming device will enjoy the same privacy as your VPN-connected smartphone and computer, which is really the goal when using a VPN.
Frequently Asked Questions
Need more clarification? Read this section to learn more.