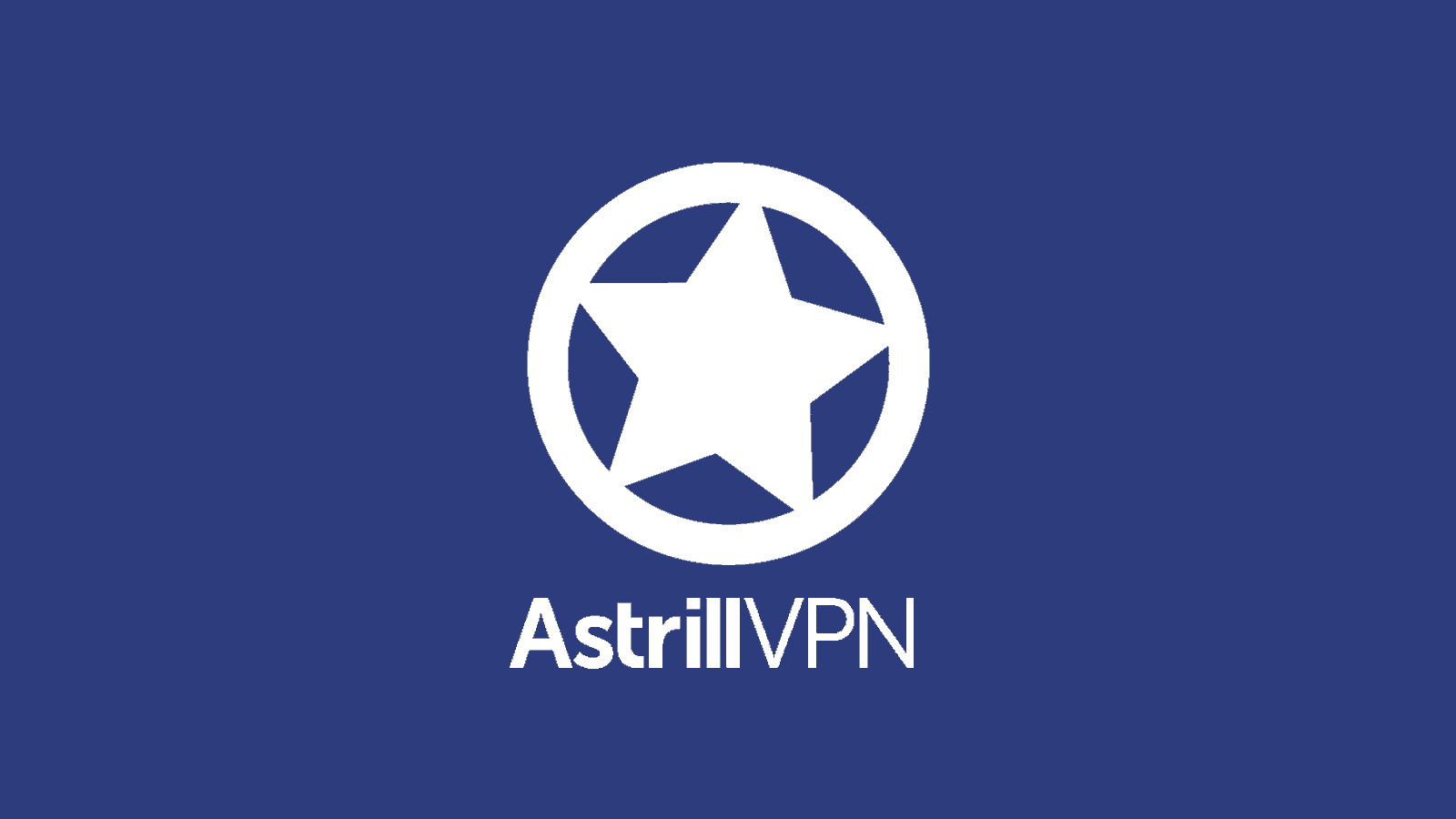 Astrill VPN Pricing & Plan Cost
NordVPN serves over eight million people, but how much does it cost?
Individual prices range from $10 to $20 a month
Business plans range from about $8 to $9 per account per month
Free VPN for one Android device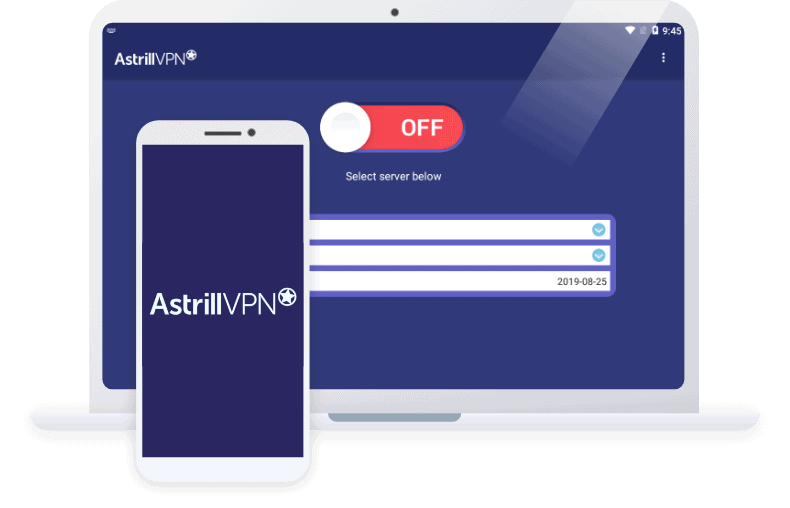 All of our content is written by humans, not robots.
Learn More
By

&

Last Updated
Nov 22, 2023
Astrill VPN is a small but mighty software, originally released in 2009, from a small, Seychelles Islands-based company. While they have a week-long free trial, we don't want to pay exorbitant amounts for Internet privacy beyond this period, so what exactly are Astrill VPN's prices? We've got it covered.
Atrill VPN plans and costs
| | |
| --- | --- |
| Personal monthly plan | $20 |
| Personal yearly plan | $10 ($120 total) |
| iOS monthly plan | $9.99 |
| iOS yearly plan | $8.33 ($99.99 total) |
| Android plan | $0 |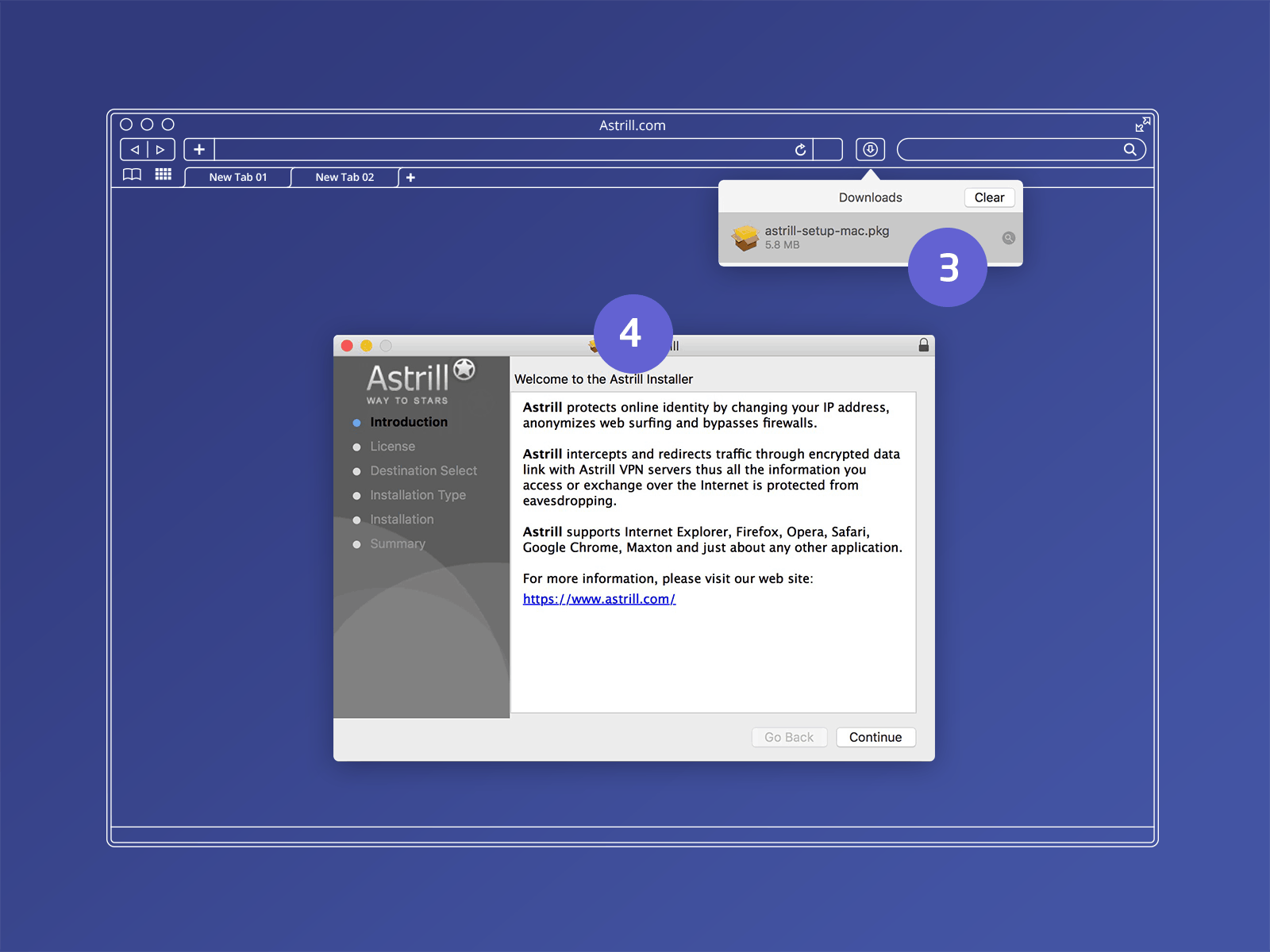 Quality VPNs for Under $10 per Month
Astrill is probably the most powerful VPN you've never heard of. They take privacy seriously and come with all sorts of snoop-busting features to hide your digital footprint. But with plans starting at $10 per month, Astrill also happens to be one of the most expensive VPNs we've tested. For a privacy-minded VPN that doesn't cost more than 10 bucks per month, try one of these top VPNs we've personally tested and vetted: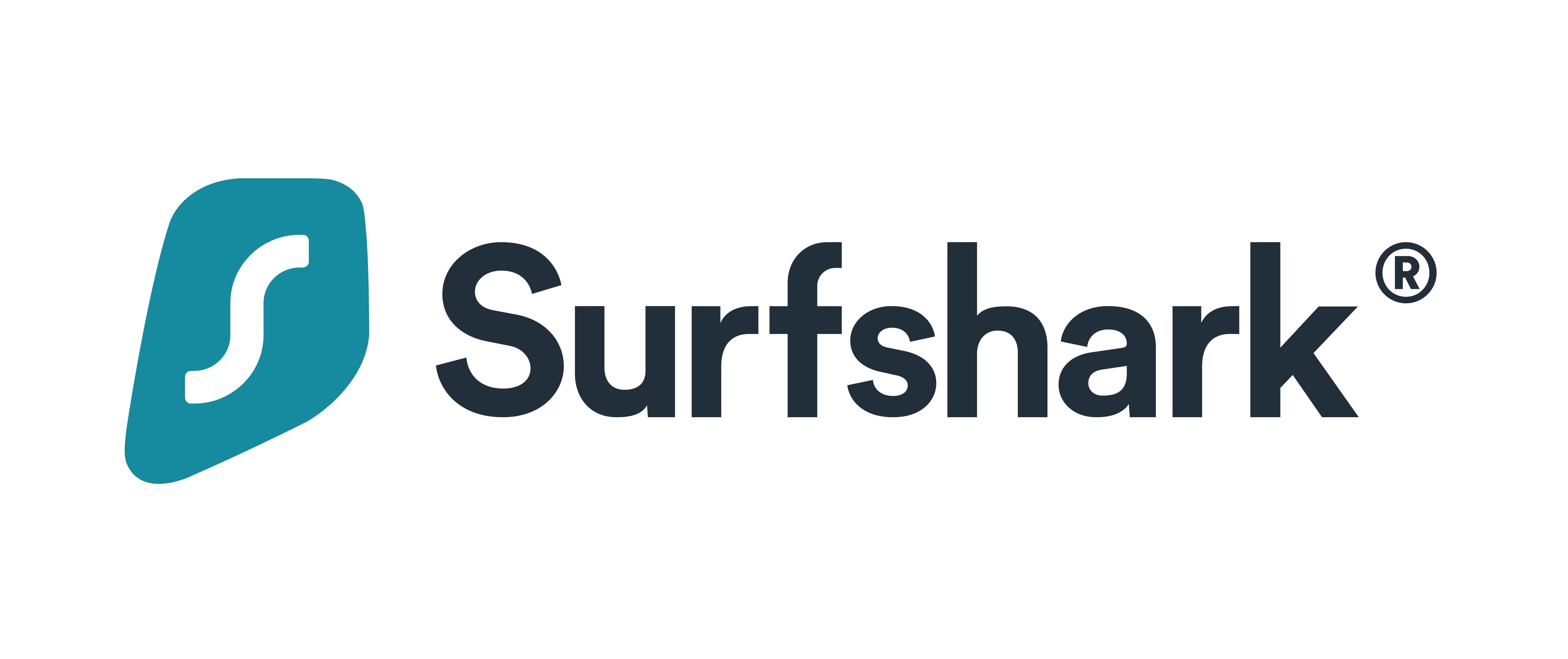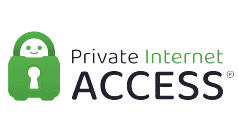 Pricing
Astrill has a lot of different options for individual, personal use as well as group, business use. Let's see if their prices are up to snuff.
Personal
Astrill VPN's most affordable plan comes in at $10 a month, which is the average we expect to see from VPNs. However, many VPNs offer lower prices for longer-term periods, and to be honest, $20 a month is the highest price we've seen from a VPN, so this is definitely not one of the cheaper options. We only recommend signing up for a year, as $15 or $20 a month is way too much to spend on a VPN. ExpressVPN, for example, offers yearly packages for $12.95 a month, as you can see on our ExpressVPN pricing page, a more reasonable price indeed.
| Length of Contract in Months | 1 | 6 | 12 |
| --- | --- | --- | --- |
| Monthly Price | $20 | $15 | $10 |
| Total Amount Billed | $20 | $90 | $120 |
| Savings Per Year | n/a | $30 | $120 |
iOS Plans
Looking for the best VPN for iOS? Astrill offers a pretty affordable option for any iOS device; however, it only covered one device each, so it's not a good offer if you want to cover multiple devices. If that's the case, the Standard Plan will be cheaper, as it covers five devices.
| Features | iOS Plan | Standard Plan |
| --- | --- | --- |
| Number of devices covered | 1 | 5 |
| Devices supported | iOS | iOS, Mac, Windows, Linux, Android, Blackberry, Router |
| Protocol selection options | X | OpenWeb, OpenVPN, StealthVPN, LSTP, SSTP, IPSec |
| Payment Options | Apple store | Credit cards, Wechatpay, Alipay, Bitcoin, etc. |
| Monthly Cost | $9.99 | $10 |
| Yearly Cost | $99.99 | $120 |
Android Plans
Let's not forget about the best VPNs for Android, as well! If you're an Android user who wants a VPN on one device only, then the Astrill VPN is a no-brainer, as it's totally free in this case. Don't ask us why Astrill privileges Androids over iPhones; hey, we don't make the rules!
| Features | Android Plan | Standard Plan |
| --- | --- | --- |
| Number of devices covered | 1 | 5 |
| Devices supported | Android | iOS, Mac, Windows, Linux, Android, Blackberry, Router |
| Protocol selection options | X | OpenWeb, OpenVPN, StealthVPN, LSTP, SSTP, IPSec |
| Server Options | Limited | Unlimited |
| Monthly Cost | $0.00 | $10 |
| Yearly Cost | $0.00 | $120 |
Business
Astrill charges anywhere from $7.92 to $9 per account per month, with packages available from 10 all the way up to 200 accounts; that's $1080 to $19,020 a year. Because remote work has become increasingly common during the COVID-19 pandemic, with about 33 percent of Americans switching to working from home,1 VPNs are essential to security work devices. It's pretty clear that Astrill's prices aren't the lowest when it comes to the best VPNs for businesses; we wish they gave bigger discounts for bulk orders.
Extras
Aside from the subscriptions themselves, Astrill VPN offers a couple of add ons which again, are pretty expensive compared to their competitors.
Private IP addresses: Costing $5 each per month, private or dedicated IP addresses meant that we were the only ones who got our replacement IP address. While we prefer getting a different IP address each time we log on, as that makes it harder to track us online, some email providers might block shared IP addresses, especially if they're being used by thousands of people.
VIP add-on: For $10 per month, the VIP plan got us access to servers in Hong Kong, the U.S, Taiwan, Japan, China, Korea, and Singapore which are faster than the rest. The VIP plan also adds on multi-hop, meaning the traffic will be encrypted a few times through multiple servers, plus, the plan includes an additional 100 GB per month.
Best Features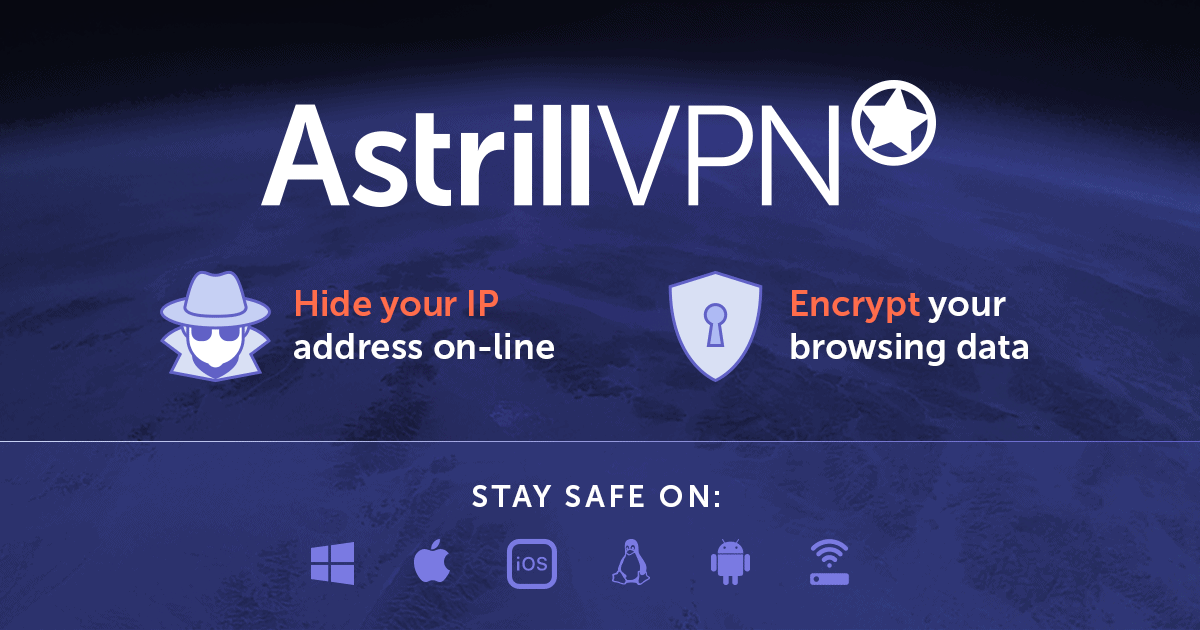 No VPN is perfect, but we did like a lot about Astrill, including:
Based in Seychelles Islands: Because the Seychelles Islands aren't part of the international surveillance alliances Five Eyes, Nine Eyes and 14 Eyes, Astrill VPN won't give our data to the government, which is not the same for any VPN based in the U.S, the U.K, and other member countries.
Kill switch: If Astrill VPN got disconnected, the app would also close our web browsers, protecting our online privacy.
Multi-hop: Rather than encrypting our web activity once, Astrill VPN did it multiple times when we signed up for their VIP add-on. Sure, it was expensive at $10 more per month, but for the most privacy-minded, this feature could be worthwhile.
Torrenting: While we can't advocate for torrenting copyrighted materials, we're all for downloading non-copyrighted materials with Astrill VPN, which supports P2P forwarding.
Split tunneling: Speed is a huge concern for us, as we're impatient millennials who feel short of breath when we see that rainbow spinning wheel. Although Astrill VPN wasn't one of the fastest VPNs we've ever tested, they do have split tunneling which can increase speeds by routing some of our traffic to the public network rather than the VPN. Especially if you need to access public and private networks at the same time, this feature is really useful.
Some Netflix access: While we couldn't Netflix and chill on all of Astrill VPN's servers, we like that it worked for some of them, at least.
Unlimited server switches: Pre COVID-19, we were frequent world travellers, and Astrill would've worked on as many servers as we liked under one subscription.
Solid apps: Astrill has apps not only for iOS and Android, but also for Windows, Linux, and Apple devices as well as routers.
Tip: If you want to connect Astrill VPN to all of the devices on your network, simply connect it to your router rather than each device individually.
Free trial: We tried out Astrill for a week for free, and we didn't even have to put in our credit card information! Solid.
Free Android app: Android users can use Astrill on one device forever without paying a penny. Unfortunately, the same can't be said for iPhone users like us. Rats!
Payment Options
Astrill offers a bunch of different ways to pay for their VPN, although we used a regular old credit card.
Visa
MasterCard
Maestro
American Express
UnionPay
PayPal
Perfect Money
Bitcoin
Monero
WebMoney
Note: If you buy the iOS plan, you have to pay through the Apple store, so not all of these payment options will work.
Free Trial
You're in luck— Astrill VPN has a free, one week trial for all of its users. However, if you're an Android user who only needs a VPN for a single Android device, then you can use Astrill for free indefinitely.
FYI: Under the Android plan, you won't have access to all of Astrill VPN's servers, so it may not work for all Android-users around the world.
Cancellation
Want to cancel Astrill VPN after your free trial is over? In that case, you'll still need to pay through the end of the contract, as the company doesn't give refunds. Although we wish this wasn't the case, we get it, as one week is more than enough time to decide if Astrill is right for you.
Server Locations
The location of servers can greatly affect your Internet speed (read: the closer the better). So before you sign up, make sure that Astrill has servers near your location or future locations.
Albania
Argentina
Australia
Austria
Belgium
Bosnia and Herzegovina
Brazil
Bulgaria
Canada
Croatia
Cyprus
Czech Republic
Denmark
Egypt
Estonia
Finland
France
Germany
Greece
Hong Kong
Hungary
India
Indonesia
Ireland
Israel
Italy
Japan
Korea
Latvia
Lithuania
Luxembourg
Macedonia
Malaysia
Moldova
Netherlands
New Zealand
Norway
Poland
Portugal
Romania
Russia
Serbia
Singapore
Slovakia
Slovenia
South Africa
Sweden
Switzerland
Taiwan
Thailand
Turkey
Ukraine
United Kingdom
United States
Vietnam
Since we're located in Brooklyn, New York, we connected to Astrill VPN's New York server. However, they also have servers in other big cities like Seattle, Denver, Chicago, San Francisco, and more.
Company Background
So, just how did Astrill VPN come to be? Well, the company was founded in 2009, and by 2010, they had expanded outside of the Seychelles Islands into the United States and the European Union. Since, they've expanded to Asia and the Middle East, with servers in 60 countries and 111 cities total.2 Aside from the information on their website, there's not much about Astrill VPN as a company online, as they aren't one of the more well-known VPNs. No, Astrill definitely flies under the radar, which is kind of a good thing for a VPN company to do.
Privacy Policy: What's Logged
How many times have you agreed to something online, or in person for that matter, without reading the fine print? These days, the GDPR demands companies with customers in the E.U to display easily understandable information about what data they log,3 which includes Astrill VPN, even for U.S customers like ourselves. Here's what data of ours they kept, straight from their privacy policy:
Email address
Name
Phone number (depending on payment method)
Connections times and duration*
IP addresses*
Device types*
Application versions*
Country**
Device type**
*Only logged during active VPN sessions and deleted permanently from system after.
**Doesn't contain any personally identifiable information, and if there's no activity, it will be deleted within 30 days, or delete it by emailing support@astrill.com whenever.
While we wish that Astrill didn't log our IP address at all, ultimately, it's deleted when our session ends and they never log our web traffic data, which is the most important thing.
Recap
That's it for Astrill VPN's prices, but if you want to learn more, read our Astrill VPN review. Or, to see other VPNs with free options, read about the best free VPNs. As surveillance and online tracking become more common, more and more people are using VPNs; in fact, by 2018, 18 percent of Internet users in North America have used a VPN in the past month,4 nearly one in five, and we expect that this number increased a ton by 2020. So join the crowd and download a VPN; your privacy depends on it.