Best VPNs for Mexico
You need a VPN to use in Mexico, and we've got you covered.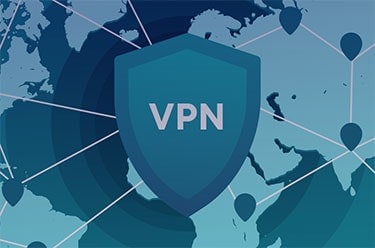 Whether you make your home in Mexico City or you're just jetting down to Cancun for a restful weekend on the beach, there are lots of great VPNs to choose from in Mexico. We've compiled a list of the very best available to help you make your decision. Maybe you're into torrenting, or you might be looking for a VPN you can use with Zoom. Whatever your VPN needs, we promise you'll find just what you're looking for among our selections below.
VPN for Mexico Statistics
| | |
| --- | --- |
| Monthly costs | $2.19-$12.99 |
| Servers in Mexico | 10-115 |
| Contract length | 1-60 months |
| IP addresses | Static, dynamic, dedicated |
Summary of the Best VPNs for Mexico
Comparison of the Best VPNs for Mexico
| System | NordVPN | CyberGhost | Private Internet Access VPN | Ivacy | PureVPN |
| --- | --- | --- | --- | --- | --- |
| Ranking | 1st | 2nd | 3rd | 4th | 5th |
| Ratings | 9.7/10 | 8.9/10 | 9.4/10 | 9.2/10 | 8.9/10 |
| Number of Servers in Mexico | 10 | 29 | 127 | 23 | 20 |
| Monthly Plan | $2.99 - $11.95 | $2.25 - $12.99 | $2.19 - $11.95 | $2.25 - $9.95 | $.99 - $10.95 |
| Contract Length | One - 24 months | One - 36 months | One - 36 months | One - 60 months | One - 12 months |
| Split Tunneling | No | Yes | No | Yes | Yes |
| Netflix | Yes | Yes, in certain countries | Yes | Yes | Yes |
| Torrenting | Yes | Yes | Yes | Yes | On some servers but not servers in Mexico |
| IP Addresses | Static, shared or dedicated | Static or shared | Dynamic | Dynamic or dedicated | Static or Dedicated |
| Five Eyes, Nine Eyes, and 14 Eyes Member | No | No | Yes | No | No |
| Read Review | NordVPN Review | CyberGhost Review | Private Internet Access VPN Review | Ivacy Review | PureVPN Review |
Detailed List of the Best VPNs for Mexico
1. NordVPN - Best Mexico VPN Overall

If you keep up with our list of best VPNs, you'll know that NordVPN is frequently among our top picks. That's because they provide the two most important elements of any good VPN: top-notch security and useful features. First, NordVPN employed multi-hop technology and they're based in a country outside the major security alliances: we knew they took both our security and our privacy seriously. At the same time, while we were traveling in Mexico we had full access to Netflix and torrenting support, so all our entertainment needs were met as well.

What We Like

Outside surveillance alliances
10 servers in Mexico
Multi-hop technology
Strong Apple and Android apps

What We Don't Like

No split tunneling
Only allows three devices per server
Static IP addresses
No phone line support

Location

NordVPN is headquartered in Panama, just south of Mexico's southern border. More important, though, was the fact that Panama isn't a member of Five Eyes, Nine Eyes, or 14 Eyes. For those who may not realize, these are consortiums of countries, led by the United States, that have banded together to honor each other's data warrants. Any time the U.S. decides to come knocking on the door of a VPN in one of these countries, that VPN is obliged to cooperate. NordVPN's location in Panama, though, meant we didn't have to worry that anyone was looking over our shoulder.

NordVPN App

Multi-hop Technology

Internet privacy is important to us, but so is online safety. Cybercrime and scams have risen sharply since the pandemic began, and we can get really bent out of shape when we find mysterious Amazon charges on our Visa card. NordVPN uses multi-hop technology, which helps to improve our security online. Sometimes called Double VPN, multi-hop meant the VPN routed our traffic through not just one but at least two encrypted servers. That hopping made it much harder for a hacker to follow us down whatever rabbit hole we happened to be going down.

FYI: Sometimes called double VPN, multi-hop technology routes traffic through two or more encrypted servers. This makes it much harder for hackers to follow a user's activity.

Netflix Access

There are plenty of great reasons to use a VPN, but one of our favorites is that some of them allow us to visit exotic versions of Netflix (see our full list of best VPNs for Netflix). By masking our IP address, NordVPN ensured that Netflix didn't know what country we were actually in, so even though we might be lounging by the hotel pool in Acapulco, we could still watch American Netflix. For that matter, we could watch Canadian Netflix, British Netflix, even Japanese Netflix, giving us access to tons of additional content.

2. CyberGhost - Best Mexico VPN for Torrenting

Just how serious is CyberGhost about torrenting? Their software actually included a dedicated "torrenting" button right there on the app's main page. Plus, in Mexico, they have 27 servers, which meant that we could download our content from anywhere in the country at lightning-fast speeds. Full seasons of our favorite Mexican soaps? Claro que si!

What We Like

Torrenting support
Split tunneling
29 servers in Mexico
Outside surveillance alliances

What We Don't Like

Static IP addresses
Logs IP addresses
Slower on Macs
Prerequisites for some Netflix countries

Split Tunneling

CyberGhost features split tunneling, a particularly handy feature when we were out of the office. Split tunneling meant that when we were hanging out at the corner cafe we could run a VPN to download files from work and at the same time connect to the local Wi-Fi to stream our Spotify tunes. By targeting which programs use which connections, we saved valuable bandwidth.

Support for Torrenting

So we already mentioned that "torrenting" button which took us directly to uTorrent. In addition, CyberGhost improved our downloading experience through a feature they call Smart Access. Essentially, Smart Access allowed us to turn on the VPN automatically when we started certain programs. Why does that matter? Well, we can be a little forgetful, but with Smart Access, we didn't actually have to remember to turn on the VPN every time we were torrenting. We were automatically protected. Finally, with 29 servers in Mexico, we were sure to get a fast connection, which, after all, is the most essential ingredient to any good torrenting experience.

CyberGhost Kill Switch

Encryption

The whole point of a VPN is to encrypt your internet signal so your data is both private and protected. This means you want the best possible encryption. CyberGhost employs AES-256 encryption, a military-grade encryption method that's used by, well, the military. It's also used by the National Security Agency and basically any other entity the government wants to protect.1 As the name suggests, it uses a 256-bit encryption code, which in simple terms means it is essentially unbreakable.

The More You Know: Fast download speeds are great for streaming content or torrenting, minimal latency is great for gaming, and fast upload speeds can be especially useful if you're making video calls.

3. Private Internet Access VPN - VPN with the Most Servers in Mexico

Private Internet Access is located near Mexico as well: in the U.S. That might give some cause for concern, but we know that the company has taken extraordinary steps to make sure it logs no identifying data. That means it has nothing to turn over to the U.S. government, even if the government happens to have a warrant. As a bonus, Private Internet Access offers an amazing 127 servers in Mexico alone.

What We Like

Strict logging policy
Torrenting support
Dynamic IP addresses
127 servers in Mexico

What We Don't Like

No multi-hop
Limited customer support
No split tunneling
Only five simultaneous connections

Mexican Servers

Private Internet Access maintains 127 servers in Mexico, the most of any VPN on this list. More servers means more possible connections and a greater likelihood of finding one that's fast and stable when we need it. That's good for those long FaceTime sessions with our friends back in Brooklyn.

Logging Policy

Private Internet Access has one of the strictest privacy policies in the business. It's so clear and unequivocal, we thought we'd just copy it out here:

"We can unequivocally state that our company has not and still does not maintain metadata logs regarding when a subscriber accesses the VPN service, how long a subscriber's use was, and what IP address a subscriber originated from. Moreover, the encryption system does not allow us to view and thus log what IP addresses a subscriber is visiting or has visited…"2

In their expanded privacy statement, they do note that they maintain email addresses, cookie identifiers, and state or territory of origin. However, it's hard to see how they could conduct payment transactions without at least some of this data. We like that they stick to the bare minimum. More importantly, they backed their policy up with AES-256 encryption, which, as we mentioned above, provides military-grade protection.

Private Internet Access App

Affordability

Private Internet Access comes with a low price tag —the lowest on this list, in fact, at only $2.19 a month. In order to get that kind of savings, however, we had to sign up for a full three-year contract. Otherwise,their normal monthly fee is $11.95 (you can get full details on their offers at the Private Internet Access pricing page). But we don't mind making the commitment if it means saving money.

4. Ivacy - Best Mexico VPN for Dedicated IP Addresses

Headquartered in Singapore, Ivacy VPN is completely outside the Five Eyes, Nine Eyes, and 14 Eyes surveillance alliances. They offered us dynamic IP addresses standard or dedicated IP addresses for a small up-charge. Netflix access and split tunneling were also standard on every one of their 23 Mexican servers.

What We Like

Split tunneling
Dedicated IP address available
Netflix Access
23 servers in Mexico

What We Don't Like

Only five devices
Lengthy contract required for lowest price
No security/ privacy audit
No multi-hop

Dedicated IP Addresses

Ivacy offers dynamic IP addresses standard. In addition, though, we were able to purchase a dedicated address for an extra $3.99 per month when we bought a full year's subscription. The dedicated address belonged to us and only us, and because it was a single address that always remained the same, we could avoid going through Captcha so often. We really hate Captcha, so this was a huge bonus in our books.

Logging Policy

All VPNs log some information. After all, most need to collect billing information, and many additionally collect troubleshooting information as a means of improving their service. The best companies, though, keep the information they collect to a bare minimum. Ivacy VPN collects billing information and troubleshooting reports, but nothing beyond this. That means, no records of when you logged on, where you went, what you downloaded, where you logged on from, or what IP address you used. That's thorough enough for us.

Ivacy VPN Windows Screenshot

Monthly Price

Most VPNs offer a lower price if you go with a longer contract, and that includes Ivacy VPN. With a one-year contract they charge $3.99 a month; with two years that drops to just $2.25; and they even offer a five-year contract for $1.16 a month. Pretty cheap. However, Ivacy also comes with one of the lower single month prices (see Ivacy VPN's pricing page for more details). The fact is, we don't always want to make a long-term commitment, and when that's the case, we know that $9.95 is a bargain. More money to spend on horchata.

5. PureVPN - Best Mexico VPN for Families

PureVPN has an incredible 6,500 servers worldwide in 180 different countries, which includes 20 in Mexico. In other words, you know you'll be covered in Mexico, but you can also rest assured you'll be covered anywhere else you go. Every one of those servers comes with split tunneling, Netflix, and access to a whopping 10 simultaneous connections with 10 different devices.

What We Like

Netflix access
10 simultaneous connections
Outside surveillance alliances
20 servers in Mexico

What We Don't Like

No torrenting servers in Mexico
Static IP addresses
No multi-hop
Logging policy

10 Simultaneous Connections

A PureVPN subscription provided access to ten simultaneous connections. On top of that, it allowed us to install it on ten different devices. That was enough options to install it on our work computer, our personal computer, our tablet, our phone; every device we own, in other words. More importantly, PureVPN comes with support for all those devices, including those that are based in Windows, macOS, iOS, Android, Linux, Kindle, and Fire TV.

One Week Subscriptions

The first time we heard about PureVPN's one-week subscriptions we have to admit we were skeptical. Maybe $0.99 isn't bad to test out a VPN, but who actually needs just one week of a VPN service? That was before we found ourselves stranded at the Mexico City airport for 48 hours waiting for a connecting flight to Lima, Peru. Turns out, a one-week subscription came in pretty useful, and PureVPN's price of $0.99 was a real deal. Not a lot of VPNs offer contracts this short; it's nice to know someone does.

PureVPN Customer Support

Customer Support

One of the other great features of PureVPN is their amazing customer support. That time we were stuck in Mexico City? We had trouble believing we could buy a week's worth of VPN, so we had to check it out before we put down our $0.99. Not only did we find their support page well-stocked with set-up guides, troubleshooting, and a complete learning center, we were also able to access live support in the middle of a Saturday night. Lisa showed up via instant message pretty instantaneously, and we found out everything we wanted to know and more in a flash.
Methodology
We compile our lists carefully in order to make sure our reporting and our judgments are based on the most accurate information. To ensure this level of quality we employ a strict methodology involving very specific criteria. We compare, for example, each VPN's privacy policies, security measures, upload and download speeds, pricing, and available features. We test them for data leaks. We consider how much customer support they offer. Of course, for a list like this one, our first concern is to include companies that have a strong presence in Mexico, so we count the number of servers. In the end, our final assessments are made based on a holistic evaluation of all of these elements.
Servers
Every VPN we profiled for this list has multiple servers in Mexico. Why? Because if you're using a VPN in Mexico, you want one that has plenty of servers to choose from, so you can always find a fast connection. In addition, we take into consideration how many servers each VPN offers worldwide so you'll be able to find a strong connection no matter where you may travel.
Security
Security comes down to one simple question: is your data being leaked to the outside world? A leak makes you vulnerable, not just to hackers, but to government surveillance agencies. To ensure this won't happen, we subject every VPN we review to two checks. First, we run a DNS leak check through the website DNSLeakTest.com. Then we run a WebRTC leak check using a tool offered by ExpressVPN. We've certified that every VPN on this list is absolutely leak-free.
Privacy
One specific security concern is privacy. We want VPNs that not only protect us from hackers but ensure that no one, not even the government, can spy on what we're doing when we're online. In fact, privacy is so important that, even though it's related to security, we've given it its very own category.
We begin by thoroughly inspecting every VPN's privacy policy to see just what it is they promise to log and not log. Obviously virtually every VPN out there records some information for billing purposes, for instance, or to help troubleshoot bugs in the program. However, we expect the VPNs on this list to log only the bare minimum. This means they should not be logging our IP addresses, timestamps related to our activity, or what sites we visit when we're online.
A VPN must be able to put its money where its mouth is, so to speak. Saying they keep our data private is one thing; putting specific practices into place to ensure that privacy is another. The best VPNs, for example, are headquartered in countries outside the Five Eyes, Nine Eyes, and 14 Eyes alliances. If not, they've done something pretty extraordinary to frustrate surveillance such as maintaining no metadata logs of any kind. We look at what tools each company actually uses to protect us. We prefer VPNs that use AES-256 encryption, a kill switch, dynamic or dedicated IP addresses, split tunneling, and multi-hop technology. Finally, we take the time to research each company's history to find out whether they've had any serious data breaches, and how they've handled them.
Speed
We test the upload, download, and latency speeds of every VPN using a speed test developed by Ookla. Of course, every VPN slows a machine down. However, by comparing speeds on a machine running a VPN to speeds on the same machine when it isn't running the software, we can determine to a precise percentage just how much a VPN slows it down.
Features
We also take account of what specific features a particular VPN offers. How easy, for example, does it make torrenting? Does it include tools to make the process particularly easy? Can we access streaming services like Netflix, Hulu, Disney Plus, and HBO Max? Are the mobile apps up to the same high standards as the desktop apps? Does the software include browser extensions for Chrome, Firefox, Safari, and Edge? And finally, we look closely at each company's customer service including how easily users can get help and how many options they have to get it.
Pricing
Maybe you can't put a price on reliable online safety and security, but we definitely consider price when we're evaluating a VPN. Obviously, that means thinking about what kind of value we're getting for our money. So, for example, we make sure every subscription comes with sufficient simultaneous connections and server switches. Thinking about value also means comparing how each company's price structure is set up. Finally, we look at the price in terms of the bottom line. Ultimately, we look for plans that cost $10.00 a month or less with plenty of available discounts to ensure we pay as little as possible.
FAQs
Still have a few questions about the best VPNs for Mexico? Check out our answers to some of the most common questions.
NIST. (2001). Advanced Encryption Standard (AES).
nvlpubs.nist.gov/nistpubs/FIPS/NIST.FIPS.197.pdf

Private Internet Access. (2019). Do you log the traffic of your users?
privateinternetaccess.com/helpdesk/kb/articles/do-you-log-the-traffic-of-your-users-2