The Best VPNs for Spain
If you prefer your Jamon Iberico and vino tinto with a side of high-quality internet security options, you've found the perfect page.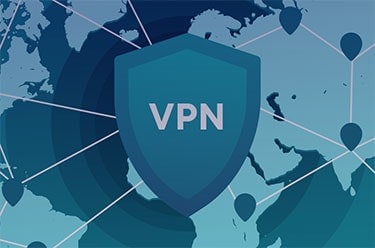 2,500+ research hours
50+ VPNs reviewed
300 speed tests
6 experts consulted
6 VPNs recommended
Beyond its sprawling architectural history, gorgeous beaches, and famed bullfights, Spain is also known as a key player in the fight for data protection. Frequently going toe to toe with some of the biggest tech companies in the world to protect their citizen's right to private data, Spaniards don't joke around when it comes to being safe online. However, government policies can only go so far; to go the rest of the way in securing your data, you'll need a VPN. So whether you're enjoying some vermouth by the beach in Malaga, hustling from meeting to meeting in Madrid, or wandering along El Camino de Santiago, we'll highlight the perfect VPN for you.
Available Features
| | |
| --- | --- |
| Torrenting ability | 5/5 VPNs |
| Netflix access | 3/5 VPNs |
| Split tunneling | 3/5 VPNs |
| Kill switch | 5/5 VPNs |
No matter if you are studying abroad, vacationing, or living in Spain, there is no reason to leave your internet privacy in the hands of ISPs, browsers, and basic desktop prevention systems. Rather, adding a VPN to your internet security toolbelt will allow you to do even the riskiest of travel maneuvers, something we like to call "Wi-Fi bouncing". So whether you're bopping from cafe to cafe using up free bandwidth while sipping cortados or just taking extra care to protect your data on your own private internet connection, we can help you find the best fit for your needs.
Summary of the Best VPNs for Spain
Comparison of the Best VPNs for Spain
| System | NordVPN | Surfshark | Private Internet Access VPN | IPVanish | CyberGhost | PureVPN |
| --- | --- | --- | --- | --- | --- | --- |
| Ranking | 1st | 2nd | 3rd | 4th | 5th | 6th |
| Ratings | 9.7/10 | 9.5/10 | 9.4/10 | 9.3/10 | 8.9/10 | 8.9/10 |
| Servers in Spain | 60+ | Unspecified (Barcelona, Madrid, Valencia) | 126 | 30 in Madrid, 4 in Valencia | 128 | 90 |
| Minimum Monthly Cost | $2.99 | $2.30 | $2.91 | $4.12 | $2.25 | $3.33 |
| IP Addresses | Dynamic, shared or dedicated | Dynamic, static | Dynamic | Dynamic | Static, Shared | Static |
| Contract Length (in months) | 1 - 36 | 1 - 24 | 1 - 24 | 1 - 12 | 1 - 36 | 1 - 24 |
| Money-Back Guarantee (in days) | 30 | 30 | 7 | 7 | 45 | 31 |
| Torrenting Ability? | Yes | Yes | Yes | Yes | Yes | Yes |
| Netflix Access? | Yes | Yes | No | No | Yes | Yes |
| Five Eyes, Nine Eyes, and 14 Eyes Member? | No | Yes | Yes | Yes | No | No |
| Split Tunneling? | No | Yes | Yes | Yes | No | Yes |
| Kill Switch? | Yes | Yes | Yes | Yes | Yes | Yes |
| Read Review | NordVPN Review | Surfshark Review | Private Internet Access VPN Review | IPVanish Review | CyberGhost Review | PureVPN Review |
Detailed List of the Best VPNs for Spain
1. NordVPN - Best Overall VPN for Spain

Product Specs

| | |
| --- | --- |
| Multi-hop | Yes |
| Camouflage Mode | Yes |
| Kill switch | Yes |
| Split Tunneling | Yes |
| Netflix | Yes |
| Torrenting | Yes |

If you know a bit about VPNs, then you probably aren't shocked that NordVPN tops our list. With one of the deepest catalogs of servers on the market and a headquarters location that isn't subject to the privacy jurisdictions of Five Eyes, Nine Eyes, and 14 Eyes, NordVPN is an ideal solution for Spaniards or visitors to Spain. When we took NordVPN for a spin using the Spanish servers, we could stream in HD, download, and upload files without significant slowdowns. And for users who love to stream, NordVPN is also a great option with access to Netflix through their U.S, Japan, U.K, and Netherlands-based servers.

What We Like

High mobile app ratings
Lightning-fast on Windows
Over 60 servers in Spain
Non-member of Five Eyes, Nine Eyes, or 14 Eyes surveillance jurisdictions

What We Don't Like

Static IP addresses
No split tunneling
Mediocre customer support
Kill switch doesn't always work on macOS

Strict No Logging Policy

Our favorite, and arguably, the most important element of NordVPN is their commitment to protecting user data. NordVPN's refusal to collect user information like browsing history, uploaded files and server usage is the gold standard of confidentiality. Along with that, NordVPN is based in Panama, meaning that they are not subject to any of the international surveillance alliances. Any VPN that isn't subject to Five Eyes, Nine Eyes, and 14 Eyes is a no-brainer for us. To learn more about NordVPN's logging policy, read our NordVPN pricing page.

NordVPN App

Streaming Netflix

Even on vacation, there's nothing better than sitting down for a few hours, shutting off your brain, and streaming some Netflix. Through NordVPN's U.K, U.S, Japan, and Netherlands-based servers, you'll be able to enjoy shows from any of these countries that might be unavailable in Spain. That means you never have to sacrifice your browsing security to watch The Great British Baking Show. If streaming Netflix is your number one concern, head on over to our best Netflix VPNs list.

Double Encryption, Double Protection

If we were to build a perfect VPN wishlist, double encryption would be one of our most important features. Simply, double encryption means that our web traffic was encrypted twice through multiple servers. By providing double encryption, otherwise known as multi-hop, NordVPN sets itself apart from almost all of the other VPNs that we review. We recommend VPNs with this capability for people working in or studying to work in occupations with high levels of classification like journalism, activism, or entrepreneurship.

2. Surfshark - Best Desktop VPN for Spain

Product Specs

| | |
| --- | --- |
| Multi-hop | Yes |
| Camouflage Mode | Yes |
| Kill switch | Yes |
| Split Tunneling | Yes |
| Netflix | Yes |
| Torrenting | Yes |

Surfshark is a mainstay in our list of the best VPNs, and for good reasons. Surfshark is a feature-rich VPN that boasts reliability and fast speeds. It's also very secure, using only top-of-the-line encryption and VPN protocols. If you're living in Spain, or even if you're just vacationing there, consider using Surfshark on your desktop. Whether you use Windows, Mac, or Linux, Surfshark allows unlimited simultaneous connections, a kill switch, and split tunneling. It also comes with extra features like multi-hop and Camouflage Mode.

What We Like

Easy to install
User-friendly for beginners and adept VPN users alike
Has servers in Barcelona, Madrid, and Valencia
Add-on features like antivirus and secure browser

What We Don't Like

No phone support
Can be slow to connect to servers that are farther away
No streaming optimized servers
Constant notifications on Windows (can be turned off)

Easiest Desktop VPN to Use

We're fairly well-versed when it comes to using VPNs, but even if you're not, you can still use Surfshark with ease. Just download the Surfshark installer, install Surfshark, create an account, and you're good to go! You don't even have to tinker with the settings to connect the first time, and Surfshark will pick the fastest server for you by default. Of course, you can customize Surfshark, like choose a specific server location, activate or deactivate features, and set up split tunneling, but if you want an easy to use VPN, Surfshark is the one.

Unlimited Simultaneous Connections

Unlike in previous decades, it is now normal for many people and families to own multiple desktops and mobile devices. Normally, VPNs have limits on simultaneous connections, which means you can only connect a set number of devices to the VPN at a time. Not with Surfshark, though; Surfshark allows unlimited simultaneous connections, so even if each of your household members owns multiple computers, smartphones, and tablets, they can call connect to Surfshark.

Extra Features

For the extra privacy-minded, Surfshark offers add-on features that you can get for as low as $1.49 a month. Are they worth it? You tell us. Surfshark's add-on features, encompassed within the Surfshark One subscription, includes antivirus protection, identity alerts, and a secure search engine. The antivirus alone makes the subscription worth it, in our opinion. Antivirus software typically costs about $2 a month. Add in the identity theft alerts and secure search engine, and we think you'll get more than your money's worth with Surfshark One. So all in all, if you're looking for a solid VPN that works in Spain, Surfshark is a pretty safe bet.

3. Private Internet Access VPN - Best VPN for Travelers in Spain

Product Specs

| | |
| --- | --- |
| Multi-hop | Yes |
| Camouflage Mode | No |
| Kill switch | Yes |
| Split Tunneling | Yes |
| Netflix | Yes |
| Torrenting | Yes |

Not all of us can be lucky enough to spend more than a week or so in Spain. For folks who are planning a short term vacation or a business trip to Spain, you'll need a VPN that will still work well when you arrive back home. Meet Private Internet Access, one of the best VPNs for travelers in Spain. We're huge fans of Private Internet Access for its flexibility, its server volume in nearly every major country, including 126 servers in Spain, and its great mobile apps. To round out a solid offering, Private Internet Access also has one of the most aggressive no traffic-logging policies on the market, making it a great option for browsing in Spain and beyond.

What We Like

No restrictions on streaming content
Top-tier app reviews
Blazing speed on Windows
Possible to pay with gift cards to major retailers

What We Don't Like

U.S-based
Mediocre speeds on Mac
No free trial
Sub-par customer service

Apps That Keep Giving

No, we're not talking about tapas here! We're talking about Private Internet Access' stellar mobile app offering. For travelers on the go, there's no VPN feature more valuable than a good mobile app. That's why we were very excited to see 4.6 out of five and four out of five ratings on their iOS and Android apps, respectively. If you think that made us happy, imagine our smiles when we secured a file transfer after our computer froze.

Connecting to Private Internet Access

Don't Like the VPN Protocols? Customize Them!

One of the biggest draws of using Private Internet Access is its customizable security protocols. Notably, they allow users to choose both their level of encryption and security. Want to sacrifice speed for security? You can do that. How about the other way around? Sure. Somewhere in the middle? Of course. It is your VPN after all. Private Internet Access provided four customization options: default, speed, security, and no authentication at all, so no matter what we were doing with the VPN, we could shift our protocols to match.

Limitless Access

We mentioned earlier how many devices an average household could have, but with Private Internet Access, that doesn't matter a bit. Their VPN allowed up to access unlimited servers from an unlimited number of devices. That meant that we didn't have to make sure our iPad was offline just to log in from our phone and work laptop. Little things like this might seem inconsequential to some users, but can be a real differentiator in the long run.

4. IPVanish - Best VPN for Students in Spain

Product Specs

| | |
| --- | --- |
| Multi-hop | No |
| Camouflage Mode | No |
| Kill switch | Yes |
| Split Tunneling | Yes |
| Netflix | Yes |
| Torrenting | Yes, with uTorrent |

Spain is the third most popular country in the world for U.S students studying abroad1 by a longshot. More than a typical Spaniard, study abroad students are more inclined to travel both inside of and outside of Spain, bouncing from public Wi-Fi network to public Wi-Fi network. This makes them more at risk for data thieves, and thus, perfectly situated for great VPNs. As our best VPN for Windows with incredibly fast speed tests, IPVanish is an ideal pick for Windows-using students to get their work done. On top of all that, IPVanish offers a 60 percent student discount through ID.me2 and a 20 percent student discount through Student Beans, saving students those much-needed dollars and cents.

What We Like

30 Servers in Madrid and 40 in Valencia
Great student discounts available
Split tunneling
Fast download speeds on Windows

What We Don't Like

Slow on Mac
Based in U.S, so subject to Five Eyes
Netflix is blocked on many servers
No directly-supported browsers

Elite Customer Support

Jumping through hoops to get a hold of customer service will ruin a product experience no matter how great the actual product is. That's why we loved IPVanish's live and nearly instantaneous chat feature, call line, email support and robust FAQ section. It helped us get answers to our VPN set up questions faster than you can say "weekend in Ibiza."

IPVanish Data Logging Policy

Simultaneous Connections

As a pair of young tech journalists, we have quite a few devices ourselves. In fact, between our personal laptops, work laptops, tablets, and smartphones, we're always looking for the ability to connect to everything at once. That's why we were pleased that IPVanish offered up to 10 simultaneously connected devices per account. Whether you are a single person or are looking to share an account to save some money, IPVanish can cover your device usage without breaking the bank.

Split Tunneling

Sometimes in our online adventures we find ourselves wanting to access public and private networks simultaneously. With certain VPNs, the only option to do that would be to turn the VPN off for the public portions and turn it back on when we were ready to go private. IPVanish makes that process much easier with their split tunneling offering, which allows us to access private and public networks simultaneously. This is perfect for students who may need to access a public network in the school library, while still doing confidential research on the side.

5. CyberGhost - VPN with the Most Servers in Spain

Product Specs

| | |
| --- | --- |
| Multi-hop | No |
| Camouflage Mode | No |
| Kill switch | Yes |
| Split Tunneling | No |
| Netflix | Yes |
| Torrenting | Yes |

Although we typically prefer quality over quantity, sometimes we're lucky enough to review a VPN that gives us both. Whether you are a full-time resident or are in another country and wondering what it looks like to search the web from Spain, CyberGhost can be your conduit. With 5,544 servers in 90 countries (including 128 servers in Spain alone) and a commitment to never tracking a user's VPN activity, CyberGhost isn't just one of our favorite VPNs for users in Spain; it's one of our favorite VPNs overall.

What We Like

High speeds on Mac
Not subject to Five Eyes, Nine Eyes, or Fourteen Eyes
84 servers in Barcelona and 44 servers in Madrid
No VPN activity tracking

What We Don't Like

No split tunneling
Static IP Addresses
Questionable logging policy
Slow on Windows

Money-Back Guarantee and Free Trial

We're big fans of the try before you buy method of VPN testing. We read a lot about VPNs, but until we get into the teeth of the product, run tests, and make sure they work for our needs on our machines, it's hard to truly know the quality. That's why we encourage our readers to take advantage of free trials, even ones as short as CyberGhost's 24-hour free trial. If 24-hours isn't enough to test the VPN, CyberGhost's 14-day money-back guarantee should do the trick. Find out how you can get a free trial on our page on CyberGhost's costs.

CyberGhost Kill Switch

Gold Standard Customer Service

Depending on which company you're dealing with, customer service could be your worst enemy or your best friend. CyberGhost aims to be your best friend with their 24/7 live chat. Whatever your reason for being in Spain, you probably don't have enough time on your hands to be dealing with clunky, drawn-out customer service experiences. In contrast, CyberGhost's live chat feature cuts right to the chase, making for painless and seamless problem-solving.

Loads of Servers

CyberGhost's 90-country offering has your back nearly anywhere a work trip or a vacation can take you, but how do the servers in Spain stack up? With 128 servers sprawled over Spain's two biggest cities, there are more than enough to choose from. CyberGhost's hub in Barcelona boasts 84 P2P-enabled servers and their Madrid hub has 44 servers with enabled P2P sharing. With comprehensive coverage of the Iberian peninsula, we'd say that CyberGhost's server presence in Spain is beyond satisfactory.

6. PureVPN - Best VPN for Netflix in Spain

Product Specs

| | |
| --- | --- |
| Multi-hop | No |
| Camouflage Mode | Yes |
| Kill switch | Yes |
| Split Tunneling | Yes |
| Netflix | Yes |
| Torrenting | Yes |

The train from Barcelona to Valencia is just over three hours long, which seems like the perfect amount of time to binge that new show you've been eyeballing. If this is how you think, then PureVPN is the VPN perfectly suited for you. While some VPNs have specific rules and regulations on Netflix use by server and country, PureVPN offers unfettered access. PureVPN also allows access to BBC iPlayer, Prime Video, Hulu, U.S HBO GO, Foxtel and ESPN. That being said, without speed and security, a VPN is essentially useless. Thankfully, PureVPN also earns high marks on our speed and security tests, making it ideal for streamers in Spain.

What We Like

Unlimited Netflix connections
Based in Hong Kong
Great speeds on Mac
Independent security audit

What We Don't Like

Static IP addresses
Underwhelming app reviews
High ping on Windows
Mediocre customer support

Kill Switch

Our old friend the kill switch comes back again. It's a feature that all of the best VPN services provide. This ultra-helpful aspect allows us to automatically "kill" all windows and connections to the web if the VPN fails. PureVPN also has the critical feature that allows us to choose when to turn the kill switch on and off; this is perfect if you're trying to finish a critical project and are worried you might lose connection, but can't afford to have your windows close.

PureVPN Kill Switch

Limitless Netflix Connections

Typically, Netflix is intent on blocking VPN IP addresses in order to prevent people from skirting geofencing and licensing restrictions by country. PureVPN gets their designation as best VPN for Netflix in Spain because they've been able to find a way for all of their servers to maintain access. So if you're like us and like not only seeing what's available in your Netflix library but also in libraries across the world, PureVPN might be the perfect VPN solution.

Logging Audit

Our motto when it comes to VPN company claims is, "trust but verify." That's why we were very excited when we saw that PureVPN took it upon themselves to independently verify their no traffic-logging policy. Two years ago, they commissioned the independent I.T Auditing firm AltiusIT to audit their logging history. The verdict? They found no evidence of logs that could lead to the personal identification of users. All in all, PureVPN showed the character of their company and the quality of their product with this audit, and we hope that many other VPN providers will follow suit!
Methodology
We meticulously test all of the VPNs that you'll find on this site for holes in their security, lapses in their speed, and faults in their functionalities. Below, you'll find the nitty gritty stuff, so if you're the kind of person who wants to get knee deep into VPN testing at home, this is the section for you. Even if you don't want to do these tests yourself, these directions can give you a bit of context as to our ranking above. For example, in this review, one of our key factors for ranking the VPNs was the total number of servers in Spain, obviously.
Now, volume of servers isn't the only factor that determines our ranking. Once each VPN showed the requisite number of servers in Spain, we got into its features. Security and privacy are the two most important elements of any VPN and unsurprisingly, both go hand-in-hand. To determine if the VPN truly belongs on our, "best of" lists, we concentrate on the VPN's logging policy, whether the company retains any information that could be connected to to a user's search history, the standard level of encryption (the gold standard is 256-bit AES), and most importantly, how effectively the VPN masks our IP addresses. If all of these boxes are checked, we roll up our sleeves and get testing.
Security
If a VPN isn't secure, it's essentially useless, so if your VPN isn't a virtual Fort Knox, why even bother? Key checkpoints for VPN security are a fully obscured IP address and a fully obscured search history. IP addresses are finicky things and can leak in a number of ways. One of the most common ways is through a WebRTC, a function of some of the most popular browsers which allows them to communicate with each other directly. Another common leak is via a DNS or Domain Name Server (a DNS is a translation of a web domain to an IP address).
To head off any concerns around a potential WebRTC or DNS leak, we use two publicly-available tools. One is a WebRTC leak test provided by ExpressVPN, and the other is from DNSLeakTest.com. For extra comfort, we use a pretty straightforward method where we look at the local and public IPv4 IP addresses to discover any potential WebRTC leaks. Once we're confident that a VPN is airtight, it's on to encryptions.
Our technical security assessment wraps up by stepping away from how the VPN provider protects our data and looking at how they anonymize us while searching the web. The best VPNs offer unique, dynamic, and completely anonymized IP addresses to guard our search history. Dynamic IP addresses are nearly impossible to trace back to their original user, making them the gold standard for VPNs. If dynamic is gold, then coming in at silver is a static IP address. Static IPs are fine for the large VPN companies with hundreds of thousands of users on the same set of IP addresses; the sheer volume would make it hard for anyone to connect the dots. However, it's much easier for streaming services or other protected websites to block VPNs if thousands of users are all accessing the site with the same few IP addresses.
Another security feature no VPN is complete without is the kill switch. A kill switch is a toggleable on/off feature that shuts off the internet and closes out all windows on your device if you lose connection to the VPN. This is an emergency function and great backup if you're doing any work deemed absolutely confidential.
Finally, the fine print. We dive into the VPN provider's data-logging policies and their privacy jurisdictions. The most important non-technical aspect to a VPN is their headquarter location. Ideally, the VPN is not based in any country where they are subject to the three major international surveillance alliances: Five Eyes, Nine Eyes, and 14 Eyes, which obligate companies to hand over customer data to the government when law enforcement requests it. Whether they're based in a country that is subject to these alliances or not, we also look for those companies to retain only the most basic information about their users. Anything beyond an email and payment information is too much, so as close as providers can get to that bare bones retention policy, the better.
Speed
So, we've determined that the VPN is as secure as Area 51, but is it still fast with all of that security weighing it down? It's important to note that there are many things that can alter or impact a speed test that includes but is not limited to the distance to the server, device type, operating system, etc. It's fair to say that there can be quite a bit of variance. However, in order to consider a VPN up to our standards, we need to make sure that the speed tests have no more than a 40 percent difference in any of our categories.
We test all of our VPNs on our private Optimum network at our office in Brooklyn. We establish a control by only connecting one device at a time and by measuring our internet speeds without any VPN live. Then, we test our VPNs on two different computers with two separate operating systems. For the tests referenced above, we used a Macbook Air and a Windows Vivobook on the website SpeedTest.net.
Using the Speedtest.net tool, we test each VPN's download speed, upload speed and ping (latency), all important elements for P2P-sharers, streamers, and gamers respectively. Download and upload speeds are measured in Mbps or megabits per second while latency is measured in milliseconds. We record each number and then convert the differences to percentages. As expected, Mac and Windows naturally have different connection speeds (Macs are usually much faster, in our experience).
Subscriptions
VPNs can run anywhere from $1 to $15 per month depending on the number of users, connections, packages, etc. So before you go spending all of that hard-earned cash on a VPN, we do all of the research for you. Our goal is to give readers straightforward comparisons between some of the biggest players in the VPN space, and perhaps some VPNs that you've never heard of. We look for pricing, we look for discounts, and we especially look for VPNs with free trials and money-back guarantees. If you're still not sure how to shop for a VPN, our VPN guide is a great jumping-off point.
App Quality
We look at both Android and iPhone capabilities, and app store ratings. Then, we test out the VPNs with our own user experiences. Our rule of thumb is that if a VPN has an app store rating below three stars in the App or Google Play store, this disqualifies it from being recommended.
Torrenting and Netflix
Whether you're a sharer or a streamer, there are a million reasons to use a VPN to do either activity. We try to use each VPN on some of the world's most popular streaming and torrenting sites to make sure that they function normally. The best VPNs for torrenting are the perfect confluence of speed and access. Streaming sites like Netflix are always trying to block VPN connections, so it's important that providers are always building workarounds.
FAQ
Speaking of an FAQ section, what do you know? Here's one just for you. If you've made it this far, then you probably still have some lingering questions about the best VPNs in Spain. Let's see if we can get those answered for you.