The Best VPNs for Japan
If you're looking for the best VPN to use on any of Japan's 6,852 islands then look no further.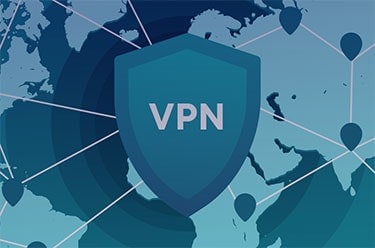 2,500+ research hours
50+ VPNs reviewed
300 speed tests
6 experts consulted
6 VPNs recommended
Millions of travelers, business leaders, vacationers, and students make their way to Japan every year to enjoy the country's bustling cities and natural beauty. Whether you're a visitor or someone who lives in Japan year-round, a VPN is essential to navigating internet safety and to securing your private information online. And whether you're cruising from an Izakaya to a cafe in Tokyo, enjoying Netflix from a chalet in Nagano, or just going about your every day in Osaka, we've scoped out the best VPN for you. Plus, as an added bonus, you can use some of these VPNs to stream unlimited anime from the Netflix Japan library, whether you're in Japan or anywhere else in the world.
Criteria for The Best VPNs for Japan
| | |
| --- | --- |
| Servers in Japan | 50+ |
| Minimum monthly cost | $2.25 |
| Subscription length | 1-36 months |
| Netflix Japan access | Yes |
While touring or living in Japan, finding a respite from the prying eyes of ISPs, browsers, marketers, and targeted ad agencies is difficult, but not impossible. But travelers to places like Japan who plan trips with the idea that they will "Wi-Fi-bounce" instead of getting a data plan for their cell phone are especially vulnerable and should always have their VPN active.
Charting the Best VPNs for Japan
| System | NordVPN | Surfshark | Private Internet Access VPN | CyberGhost | ProtonVPN | PureVPN |
| --- | --- | --- | --- | --- | --- | --- |
| Ranking | 1st | 2nd | 3rd | 4th | 5th | 6th |
| Ratings | 9.7/10 | 9.5/10 | 9.4/10 | 8.9/10 | 8.8/10 | 8.9/10 |
| Servers in Japan | 80+ | Unspecified | 189 | 71 | 50 | 110 |
| Minimum Monthly Cost | $2.99 | $2.30 | $2.91 | $2.25 | $4.00 | $3.33 |
| IP Addresses | Dynamic, shared, or dedicated | Dynamic, static | Dynamic | Static, Shared | Static, Shared | Static |
| Contract Length (in months) | 1 - 36 | 1-24 | 1 - 24 | 1 - 36 | 1 - 12 | 1 - 24 |
| Money-Back Guarantee (in days) | 30 | 30 | 1 | 45 | 30 | 31 |
| Torrenting Ability? | Yes | Yes | Yes | Yes | Yes | Yes |
| Netflix Access? | Yes | Yes | No | Yes | Yes | Yes |
| Five Eyes, Nine Eyes, and 14 Eyes Member? | No | Yes | Yes | No | No | No |
| Split Tunneling? | No | Yes | Yes | No | Yes | Yes |
| Kill Switch? | Yes | Yes | Yes "Disconnect Protection" | Yes | Yes | Yes |
| Read Review | NordVPN Review | Surfshark Review | Private Internet Access VPN Review | CyberGhost Review | ProtonVPN Review | PureVPN Review |
Getting Granular: Best VPNs for Japan
1. NordVPN - Best VPN for Japan Overall

Product Specs

| | |
| --- | --- |
| Multi-hop | Yes |
| Camouflage Mode | Yes |
| Kill switch | Yes |
| Split Tunneling | Yes |
| Netflix | Yes |
| Torrenting | Yes |

NordVPN is an extraordinarily popular VPN and a great choice for nearly any internet user in any country. Users in Japan will be happy to know that NordVPN is not subject to any of the three international surveillance bodies (Five Eyes, Nine Eyes, and 14 Eyes) so they'll never have to worry about the company handing over their data to authorities. Even with this added security on a global scale, the most exciting part about NordVPN is their speed on both Mac and Windows. Although NordVPN functions better on Windows than Mac, NordVPN scorched the competition in our speed tests. However, if you're looking for a VPN that caters to Mac users, check out our best VPN for Mac page.

What We Like

Access to Netflix on multiple servers
Great mobile apps (perfect for travelers)
Multiple device connections
More than 80 servers in Japan

What We Don't Like

macOS app has some bugs
Static IP Addresses
No split-tunneling
Not exceptional customer support

Highly Rated Mobile Apps

NordVPN's ratings on the Apple App Store and Google Play store are some of the highest in the lot of VPNs we've reviewed. With a 4.6 out of five and 4.2 out of five respectively, NordVPN perfectly positions themselves to be a favorite among travelers who are without their laptops.

Connecting to NordVPN on our Acer Aspire 5

Netflix Access

If you are a traveler or ex-pat in Japan, you might miss some of the creature comforts of your favorite shows and movies that may be geofenced. Even if you are from Japan, it could be fun to jump onto Netflix from a U.S server to see what they have to offer. Luckily, NordVPN can access Netflix from many of their servers.

Airtight Logging Policy

One of NordVPN's signature features is its commitment to user security. We were happy to find out that NordVPN outright refuses to log or collect information like servers used, web browsing history, and files downloaded. NordVPN is consistently one of if not the most trustworthy and secure VPN on the market.

2. Surfshark - Best Mobile Phone VPN for Japan

Product Specs

| | |
| --- | --- |
| Multi-hop | Yes |
| Camouflage Mode | Yes |
| Kill switch | Yes |
| Split Tunneling | Yes |
| Netflix | Yes |
| Torrenting | Yes |

Surfshark is one of the more popular VPNs for travelers to Japan, and that's because it has made a name for itself as a fast, secure, and reliable service. We also appreciate Surfshark's mindfulness of the features that its customer might require, adding things like multi-hop, static IP address, split tunneling, and an internet kill switch. Surfshark's dominance as a VPN became more pronounced when we tested its mobile apps, as its Android and iOS apps both feature a clean yet functional interface that's hard to match.

What We Like

Great mobile apps
12 servers with static IP addresses in Japan
30-day money-back guarantee
Works on Android, iOS, Windows, Linux, macOS, and browsers

What We Don't Like

Only one server location in Japan
Higher pricing for monthly plans
Streaming can be hit-and-miss
Takes time to connect sometimes

Functional Apps

Surfshark is another top VPN with great mobile apps, as evidenced by its more than four-star rating on both Android and iOS platforms. In our own experience, the Surfshark app is reliable, easy-to-use, and the exact opposite of buggy. Although it's simple, it's still able to provide all the functionalities we're looking for in a VPN app, which is why we think Surfshark is the best VPN in Japan for mobile users.

Static IP Addresses

Static IP addresses have their downsides, mainly that they're more trackable than ever-changing dynamic IPs, but there are use-cases that require a static IP address. Whether you're connecting to a remote work server, streaming your security camera on your phone, using VoIP services, or even playing multiplayer online games, Surfshark has 12 static IP servers in Japan for you.

Customer Friendly

If you use Surfshark on your mobile phone, you'll get seven days to try the service first, completely free. You won't even have to put down your credit card details. After that, if you decide to get a subscription, you have 30 more days to try out the service. By then, Surfshark will charge your payment method, but if you cancel within 30 days for whatever reason, you'll get your money back. VPNs can't get more customer friendly than that.

3. Private Internet Access VPN - Best VPN for Servers in Japan

Product Specs

| | |
| --- | --- |
| Multi-hop | Yes |
| Camouflage Mode | No |
| Kill switch | Yes |
| Split Tunneling | Yes |
| Netflix | Yes |
| Torrenting | Yes |

Private Internet Access is unique for many reasons, but one of the most prominent is their customizability. With all of the encryption and server access customizability built into Private Internet Access' service, it's no surprise that they also have 189 servers in Japan as well. If the sheer volume of servers wasn't enough to impress us, Private Internet Access also boasted an aggressive "no traffic logging" policy which allowed us to surf the web with comfort.

What We Like

Stellar mobile app reviews
Kill switch
Ability to stream without worry
Fast on Windows

What We Don't Like

Subject to Five Eyes, Nine Eyes, and 14 Eyes
No capability for split tunneling
No free trial
Poor customer service

Secure and Dynamic IP Addresses

No matter if you're using a VPN from Japan, Tbilisi, or Norway, the best way to search effectively and anonymously is through a dynamic VPN. This means that each time we logged on to Private Internet Access, we were given a unique IP Address that would be nearly impossible to tie back to our machine, even with the company's cooperation. A dynamic IP is the holy grail of online security and we were glad to find it with Private Internet Access.

Private Internet Access App

Mobile Apps With Muscle

Almost every VPN has a mobile app, but that's not important if it doesn't work! All of our worries about Private Internet Access' mobile apps in Google Play and the App Store were squashed when we saw their four and 4.6 out of five ratings, respectively. Just to be sure, we gave both apps a test drive, and guess what? They were easy to navigate, never crashed, and always secured our data. Considering the fact that Japan has the seventh-highest number of smartphone users in the world,1 a good app is essential.

Unlimited Servers and Unlimited Devices

It's all in the name, baby. We're the kind of people that have a cell phone, a personal laptop, a work laptop, and a tablet, so some of these VPNs that allow only one or two devices just don't cut it. With Private Internet Access we never once had to worry about running into limits on our usage.

4. CyberGhost - Best VPN for Students in Japan

Product Specs

| | |
| --- | --- |
| Multi-hop | No |
| Camouflage Mode | No |
| Kill switch | Yes |
| Split Tunneling | No |
| Netflix | Yes |
| Torrenting | Yes |

CyberGhost was one of our best VPNs for school, so it's a no brainer that they would land our top spot for students in Japan. Whether you're studying abroad for a semester or living full time as a student in Japan, a VPN is an essential part of any educational experience. With a 79 percent student discount and 5,544 servers in 90 countries including 71 in Japan, CyberGhost is an ideal VPN for students doing research, streaming movies, or just trying to protect themselves from prying eyes. CyberGhost also doesn't track VPN activity, so it is especially suited for students studying high profile subjects like journalism.

What We Like

Lightning speeds on Mac
Exceptional customer service
Best in class student discount
No VPN activity tracking

What We Don't Like

Static IP Addresses
Slower speeds on Windows
Shaky logging policy
No split tunneling

Great Customer Service

Students, especially those studying abroad, are almost always busy. Between figuring out how public transportation works in a new city and making it to class on time, students don't have time to worry about unresponsive customer service. CyberGhost cuts out all of that hassle with their ultra-responsive 24/7 live chat. This vaulted CyberGhost to one of our top VPNs.

CyberGhost App

Tons of Servers

Simply put, students travel! Whether it's for a class trip, a vacation, or research, students tend to bounce over borders faster than the rest of us. With CyberGhost, it's easy to maintain either one specific location (they have 71 servers in Japan alone) or surf the web from somewhere else. Very few VPNs offer this volume at such a fair price.

Student Discount

Other than time, the only thing students can't seem to find enough of is money. Well, no worries on that front because CyberGhost offers students a whopping 79 percent discount on their annual subscription VPN service; all you need to do is verify your student status through Student Beans to claim your discount.

5. ProtonVPN - Best VPN for Streaming Sports in Japan

Product Specs

| | |
| --- | --- |
| Multi-hop | Yes |
| Camouflage Mode | Yes |
| Kill switch | Yes |
| Split Tunneling | Yes |
| Netflix | Yes |
| Torrenting | Yes |

For some of us, watching sports isn't just a hobby— it's a lifestyle. If you live in Tokyo, NFL games start at three AM, NBA games start at nine AM, and Premier League Soccer starts at five AM. Waking up or staying up for these games is nothing to a true fan. Considering that 54 percent of people in the U.S have watched or streamed a sports game in the month2 it's no surprise this is a big priority for VPN users. If you live in a country other than where your favorite sport is based, then you need a VPN that is going to let you stream anything from anywhere. That's where ProtonVPN comes in.

What We Like

No data logging
Great streaming speeds
No IP blacklisting from streaming services
Kill switch & split tunneling

What We Don't Like

Mixed customer support reviews
High price point
Subject to Five Eyes' jurisdiction
Free plan speeds are very slow

Transparency Report

We were really impressed to see ProtonVPN go the extra mile with their commitment to a strict "No Traffic Logging" policy. Although they are based in Switzerland, they are compelled to cooperate with member countries of Five Eyes' surveillance requests. To combat that, ProtonVPN maintains a report on their website where you can see every time law enforcement has asked for their data and how they have responded. So far they haven't had to disclose anything!

ProtonVPN Privacy Policy

Stream from Sea to Sea

Although speeds at ProtonVPN's two lower subscription levels aren't fast enough to support streaming, ProtonVPN's Plus Plan is perfectly suited to meet every superfan's needs. With unencumbered access to streaming platforms like ESPN+, F1 TV, and Hulu's live sports, we were hard pressed to find a match or game or race that we couldn't watch.

Split Tunneling

With some VPNs, if we wanted to stream a soccer game on a cable subscription and stream a baseball game from the other side of the world, we would have to be on public and private networks at the same time. Without a VPN with split tunneling capability, that's impossible. Luckily, ProtonVPN's split tunneling functionality allowed us to stream one match through the private network and a game from the public network with one simple click.

6. PureVPN - Best VPN for Netflix in Japan

Product Specs

| | |
| --- | --- |
| Multi-hop | No |
| Camouflage Mode | Yes |
| Kill switch | Yes |
| Split Tunneling | Yes |
| Netflix | Yes |
| Torrenting | Yes |

There are quite a few VPNs on this list who allow Netflix streaming, but there are always a few caveats. For some, you need to be on specific servers, others, specific countries, but with PureVPN, all of those barriers are lifted. If you want Netflix, you can get it. On any server, in any geography, PureVPN can get you onto your Netflix account. It's important to note that PureVPN isn't just for streaming; they have high marks in both security and speed, so even if you're not a super streamer, PureVPN might have something for you.

What We Like

Fast on Mac
Limitless Netflix connectivity
Independent security valuation
Headquartered in Hong Kong

What We Don't Like

High ping on Windows (bad for gamers)
Static IP addresses
Mediocre app reviews
Sub-par customer service

Netflix or Nothing

According to PureVPN, they allow access to over 50 streaming channels. That's great, but the number one service we care about is Netflix. Typically, Netflix is hawkish about blocking IP addresses, but PureVPN has found a way where all of their servers can get access, even in Japan. This is perfect for people who like to see what's in Netflix's libraries across the world or are just trying to stream like they were back at home. If you're looking for a Netflix solution beyond your time in Japan, check out our best VPN for Netflix list, where you can find something for every budget.

Co-signed No Traffic Logging Policy

In 2019, PureVPN commissioned an independent, California-based I.T Auditing firm, AltiusIT,3 to run tests on their VPN to confirm their no traffic logging policy. AltiusIT passed PureVPN, saying, "[We] did not find any evidence of any logs that could lead to identifying a specific person and/or the person's activity when using the PureVPN service." We were impressed that PureVPN would go the extra mile like this and hope other VPN services do the same!

Kill switch

For us, a VPN without kill switch is like Thanksgiving dinner without a turkey; something just isn't quite right. Thankfully, PureVPN provides this functionality and includes the ability to toggle the kill switch on and off to prevent web activity from being leaked even if the VPN fails. This is perfect if you're trying to get a bit of work done on the Tokyo Loop Line and are worried it might close without saving if you lose connection to the VPN.
Methodology
Every VPN on this list is tested rigorously by our team for their functionality, speed and security. Further down, you can get into our battle-tested methodology so you can replicate the tests at home or simply understand what goes into a VPN test. This will help you determine exactly why these VPNs are ranked where they are. It's also important to note that we took into account how many VPN servers are located in Japan for this "best of", which was a key deciding factor in our rankings.
After we determined that each VPN had a sizable number of servers and capabilities in Japan, we dove straight into their features. Our initial concentration is on privacy and security, the lynchpins of any good VPN. Specifically, we considered things like how well our IP addresses are masked by the VPN, if the VPN logs any personally identifying information, and if they meet our level of encryption standards to keep our data safe (256-bit AES is the ideal). If we feel that each VPN has these features, we jump into the tests.
Speed
A VPN can be as secure as the nuclear codes, but if it doesn't get you online quickly, what's the point? First, we test the speed of each VPN. All of the VPNs listed are tested on our private Optimum network at our office in Brooklyn. We establish a control by only connecting one device at a time and measuring our Internet speeds without any VPN live. Then, we test our VPNs on two different computers with two separate operating systems. For the tests referenced above, we used a Macbook Air and a Windows Vivobook on the website SpeedTest.net.
Through the Speedtest.net tool, we're able to test each VPN's upload speed, ping (latency) and download speed. All tests are performed within a one or two minute window to ensure accuracy, first with the VPN and then without. Download and upload speeds are measured in Mbps or megabits per second while latency is measured in milliseconds. We record each and then convert to a percentage; that's easier to read, as Mac and Windows naturally have different connection speeds (Macs are usually much faster, in our experience).
It's important to note that there are many things that can alter or impact a speed test that includes but is not limited to device type, operating system, distance to the server, etc. It's safe to say that there can be quite a bit of variance. However, in order to consider a VPN up to our standards, we need to make sure that the speed tests have no more than a 40 percent difference in any of our categories.
Security
Now that we know the VPN is fast, it's time to make sure that all of our data and traffic is kept under virtual lock and key. The goal of using a VPN is to keep your online activity away from anyone who might be interested in its contents, so we have to make sure our search history and IP address is fully obscured. IP address leaks can usually be attributed to a feature of many popular browsers (Chrome, Edge, and Opera) called WebRTC, which allows direct communication between browsers.
First we test for WebRTC leaks by using a publicly available tool provided by ExpressVPN. For extra comfort, we use a pretty straightforward method where we look at the local and Public IPv4 IP addresses to discover any potential WebRTC leaks. Then we jump back to another tool on DNSLeakTest.com to see if there are any leaks that might compromise our DNS (Domain Name Server). A DNS is a translation of a web domain to an IP address, so it's key that there are no leaks in a VPN.
That's not all; we also scrutinize each VPN's encryption methods. The goal is that they use a method as good or better than AES-256 encryption and OpenVPN; these are the most secure encryption methods available, so if they build something better, we'd all be impressed.
Our technical assessment ends by investigating which type of IP address connection they offer through their VPN. The gold standard checks two boxes: the IP addresses are unique and completely anonymized. Typically, the feature that achieves these goals are VPNs with a dynamic IP address offering. That means the VPN provider shuffles the IP address each time we log in, giving us a unique identifier. This method makes it quite difficult to track any traffic. Second best is a static IP address, which should suffice for larger VPNs with hundreds of thousands of users sharing the same addresses. It is much easier for streaming services to block shared addresses, making static IPs less than ideal. We also check for the standard VPN failsafe, a kill switch. A kill switch will close out Internet browsers if the VPN fails.
After some of the technical assessments are out of the way, we turn to the VPN provider itself. Mainly, we're looking for their data logging policies and their privacy jurisdiction. When it comes to VPNs, location is everything. Ideally, the VPN is not based in any country where they are subject to the three major international surveillance alliances: Five Eyes, Nine Eyes, and 14 Eyes, which obligate companies to hand over customer data to the government when requested by law enforcement. We're looking for companies based outside of the countries subjected to these rules and for those companies to only retain the basic information required to have an account. Anything beyond a name, email, and payment info is too much data stored in our opinion.
Subscriptions
It's all about the Benjamins, baby! Just kidding, VPNs are usually fairly cheap, so if you're spending Benjamins, you should read a bit more about the best VPN Black Friday deals. Our aim here is to give readers a one stop-shop for cost information without the obscured fees you sometimes get on vendor's sites. We look for discounts, for pricing, and especially for VPNs with free trials and money-back guarantees. We're money-saving machines here at Security.org. A typical VPN costs between $5 to $10 per month so on top of the dollars and cents aspect, we also inspect what each subscription actually entails. Some additional perks could be number of device connections, number of server connections per day, and features like multi-hop. From the free option to the paid options, we have you covered.
Split Tunneling and Multi-Hop Encryption
Another key feature of the best VPNs is split tunneling, a capability that allows users to simultaneously use both the VPN and a public network. Similarly, we check to see if a VPN uses double or multi-hop server connections where the software encrypts data multiple times through multiple servers. Both of these features help VPNs stand out from the crowd.
Customer Support
Unless you're a wiz at Google or super technically-capable, even the best products will require the occasional call to customer support. We stress test each VPN provider's customer support to see if they can handle even the most high maintenance clients. If a VPN offers 24/7 online chat or a dedicated support line, usually they're great, but anything that takes more time, like a ticketing system, usually scores a bit lower. We also appreciate over the phone support, a rarity among VPN providers. If there are any VPN companies reading this— don't forget to write in an FAQ section! Those are super useful, as well.
Torrenting and Netflix
Torrenting and streaming are two of the biggest reasons to be online today! That's why we stress the quality of streaming connections so heavily in our VPN reviews. Not to mention, streaming companies are always trying to block VPNs in order to comply with their licensing agreements, so we're always looking to see which providers beat those restrictions.
App Quality
Finally, we review each VPN provider's mobile apps. We're looking at both Android and iPhone capabilities, app store ratings and our user experience. If a VPN has an app store rating below three stars in the App or Google Play store, this disqualifies a VPN from being recommended.
If you're curious, our VPN guide is a great tool to learn how to shop for a VPN.
FAQs
If you're still with us after all of that, you probably have some questions! Or maybe you like to read from the bottom up. Whatever suits your fancy, here are some top questions about VPNs and specifically, VPNs in Japan.