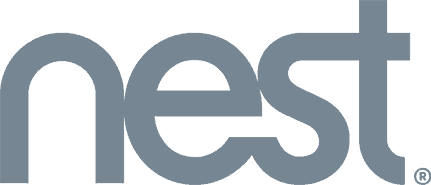 How Much Does the Nest Doorbell Cost?
Learn the pricing of equipment and Nest Aware.
Oversized viewing screen for full picture
Integrates with Google and Nest products
Optional facial recognition technology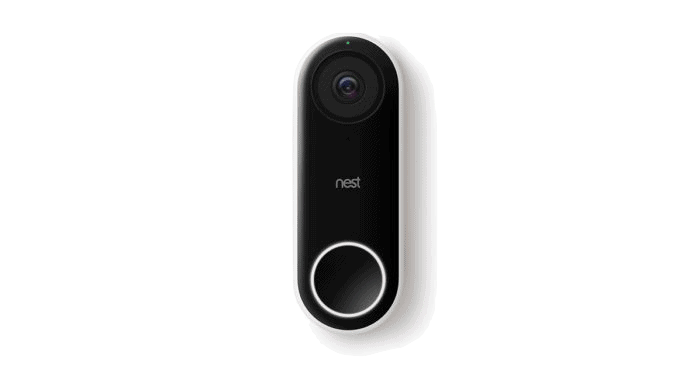 All of our content is written by humans, not robots.
Learn More
By

&

Last Updated
Aug 25, 2023
The Nest Doorbell, formerly called Nest Hello, boasts an impressive set of smart features, including a new wireless doorbell option, person detection, facial recognition, and package tracking. These features, alongside new color options and hardware that will hold up in subzero temperatures, make it an effective front-door sentry for any smart home.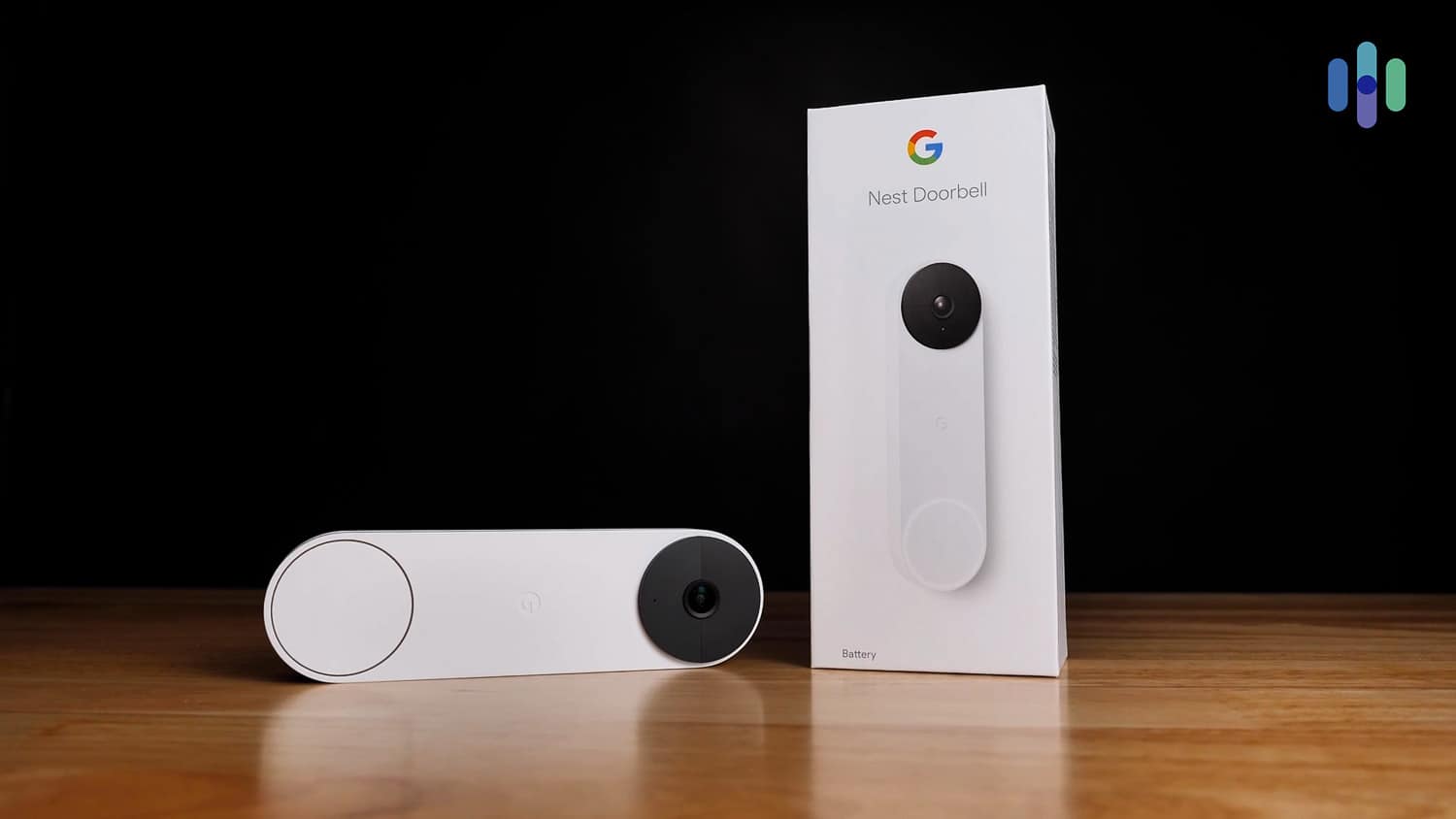 But the question is, are those features enough to justify the Nest Doorbell's price? And how much does it really cost to use those cutting-edge features? We'll discuss all that and more as we examine the Nest Doorbell's equipment costs, the Nest Aware subscription, and other factors you may want to consider before buying a Nest Doorbell. Let's get started!
Is Nest A Good Doorbell Brand?
Google's Nest is known for many things, but mainly it's known as a strong home automation brand, especially for Google-powered smart homes. But if your smart home uses Alexa, we recommend checking out these top brands instead: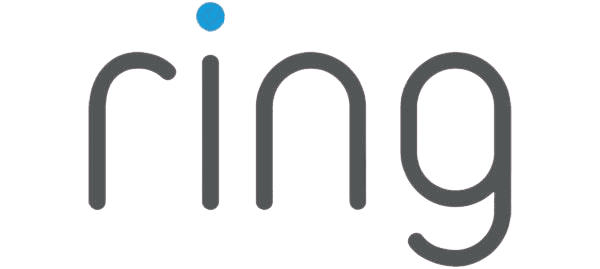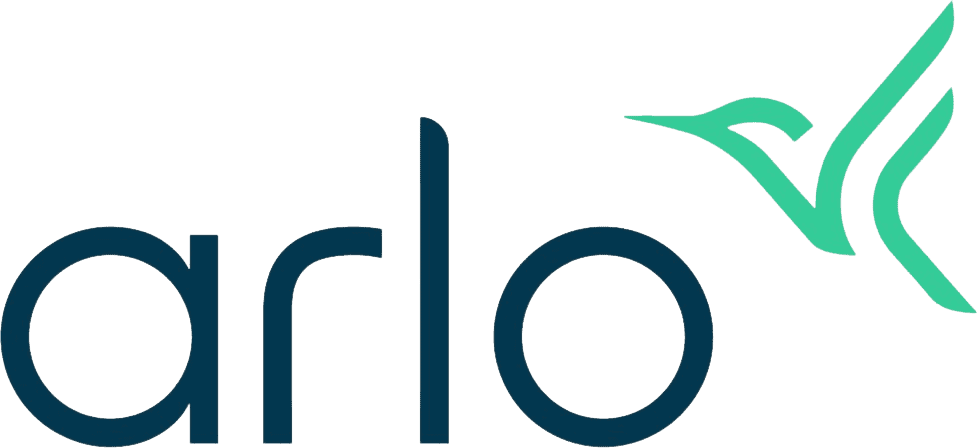 How Much Is the Nest Doorbell?
With $179 and $229 price tags, respectively, the Nest battery and wired doorbells square up to competitors on the market. Each of the Nest doorbells are more affordable than one of its biggest competitors, the $249.99 Ring Video Doorbell Pro 2. The wired doorbell is a little more expensive than other Nest cameras, like the Nest Cam Outdoor, which is priced at $199 normally. We think the price difference is nominal, considering what we'd get from a wired doorbell as opposed to an outdoor camera.
| Product | Price |
| --- | --- |
| Nest Doorbell, battery | $179.99 |
| Nest Doorbell, wired | $229 |
Still, $179 to $229 is not a small amount to spend on a single device, so let's put things into perspective. Most people buy video doorbells for security reasons, particularly to prevent package theft. According to our own package theft research, nearly 4 out of 10 adults in the U.S. have had packages stolen from their porches, stoops, lawns, or doorsteps.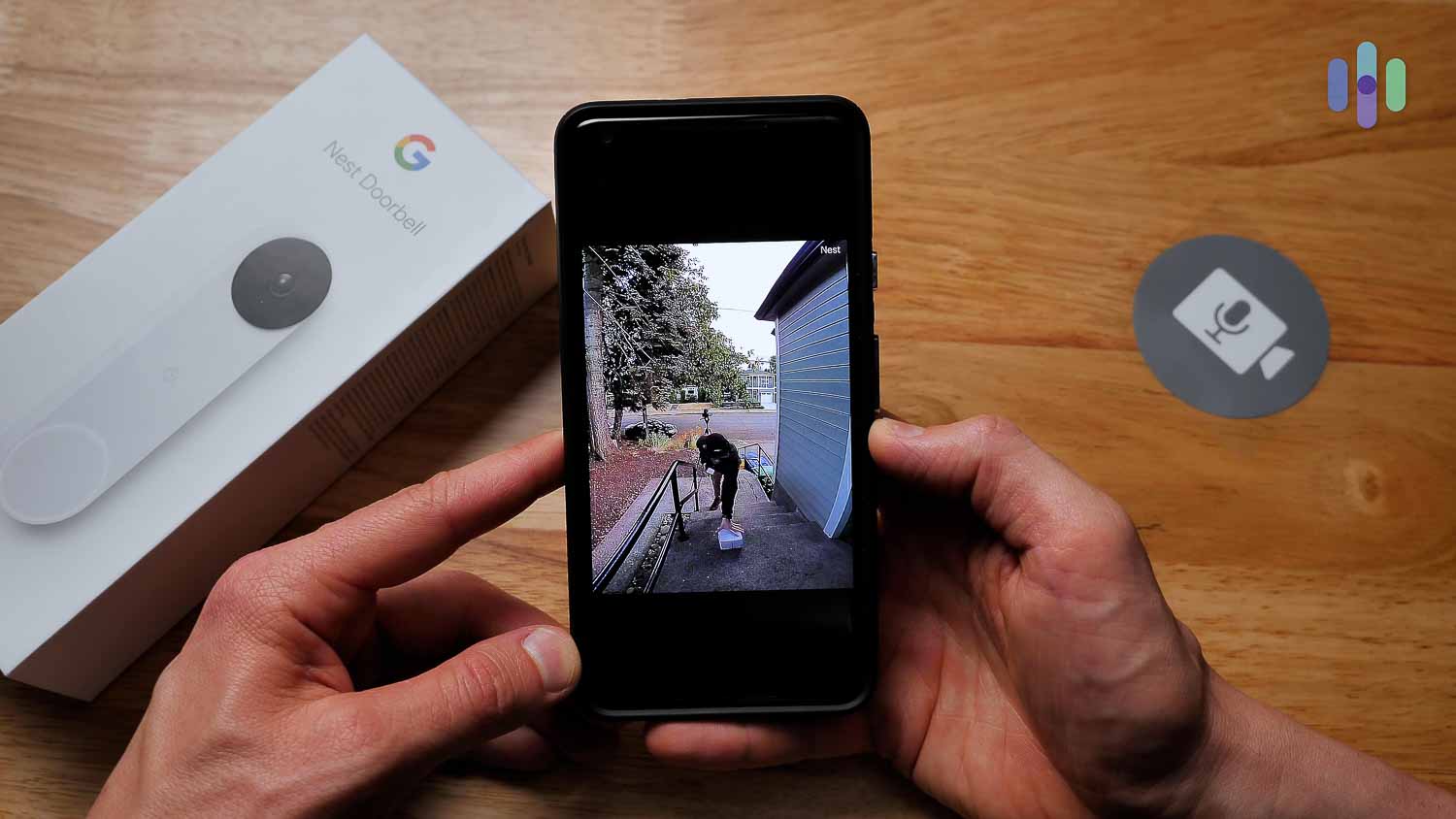 Another study showed that 43 percent of Americans had packages stolen in 2020. Because the average value of each stolen package was $136,1 we consider our investment in the Nest smart video doorbell a safe one.
With all the added features for fending off porch pirates that double as ways to communicate with loved ones at our door, the Nest Doorbell is quite a steal (no pun intended).
Shop Wisely: It's always a good idea to check for promotions before buying a Nest Doorbell. Sometimes, Google drops the price of its products or gives freebies with qualifying purchases.
Installation Costs
Like all the other Nest products, the Nest Doorbell does not require professional installation. We set it up on our own in less than 30 minutes, all thanks to its clear in-app instructions that guided us step by step. Obviously, the wired option involved some wiring and drilling, so for those who are not comfortable with those activities, Nest offers professional installation services through OnTech for $99.99, a pretty standard price across the industry.
The wireless doorbell takes just a few minutes to install and is the perfect home security for renters who don't have the option to hardwire a doorbell. For more information on renter-friendly cameras and systems, read our article on the best security systems for apartments.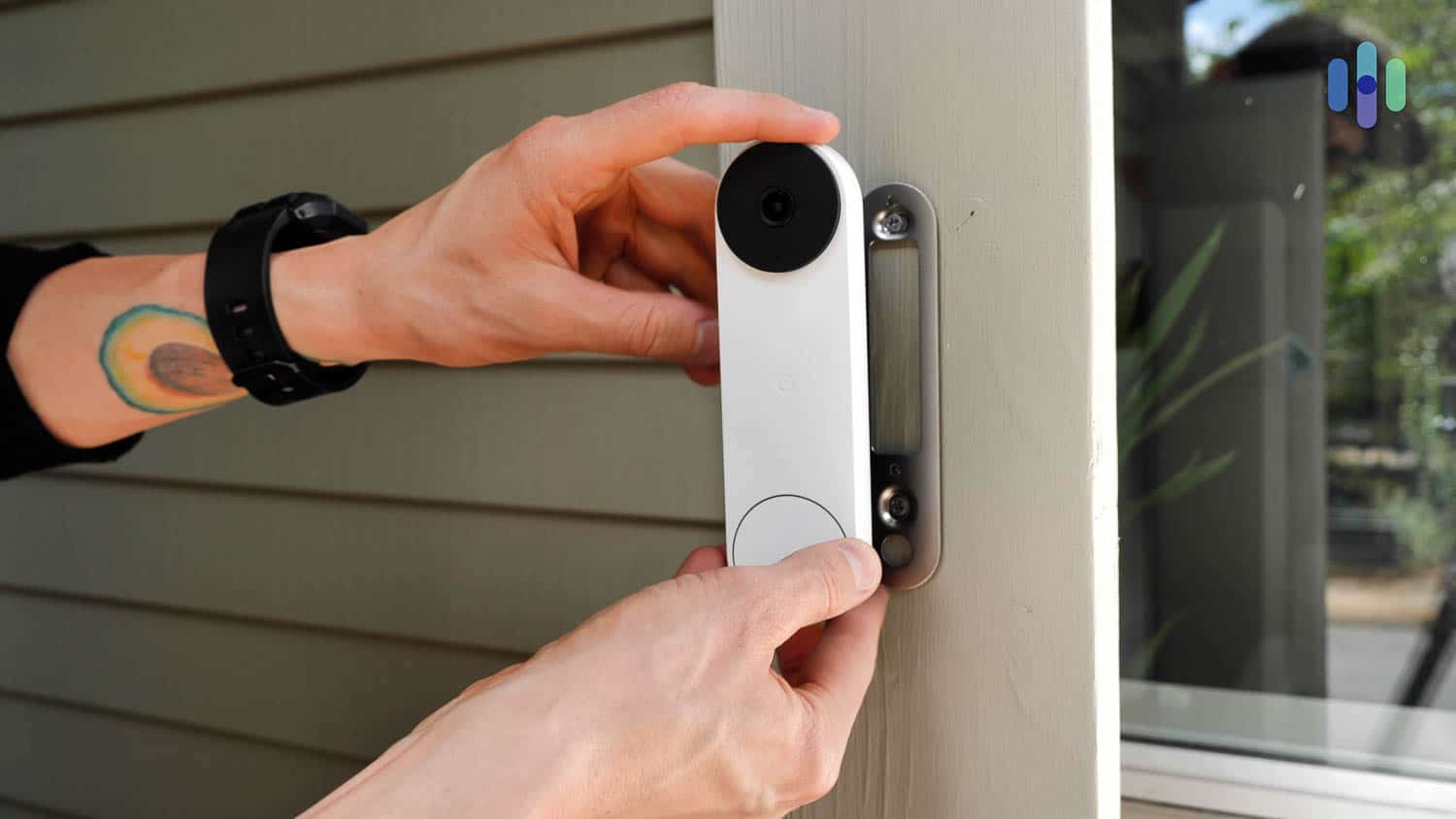 Accessories
Google doesn't sell accessories for the Nest Doorbell specifically, but for a better experience, we recommend buying a Nest-branded smart speaker, like the $49 Google Nest Mini. Smart speakers can act as chimes for the Nest Doorbell. They can even announce the name of the guest if the Familiar Faces feature is on (although this feature requires Nest Aware).
Furthermore, smart displays like the $99.99 Nest Hub show the Nest Doorbell camera's live feeds and playback recordings (if we subscribe to Nest Aware). Google's interconnected smart home approach makes each room, camera, and device work together seamlessly. We love how the Nest Hub complements our Nest Doorbell with a camera display that never leaves our kitchen counter.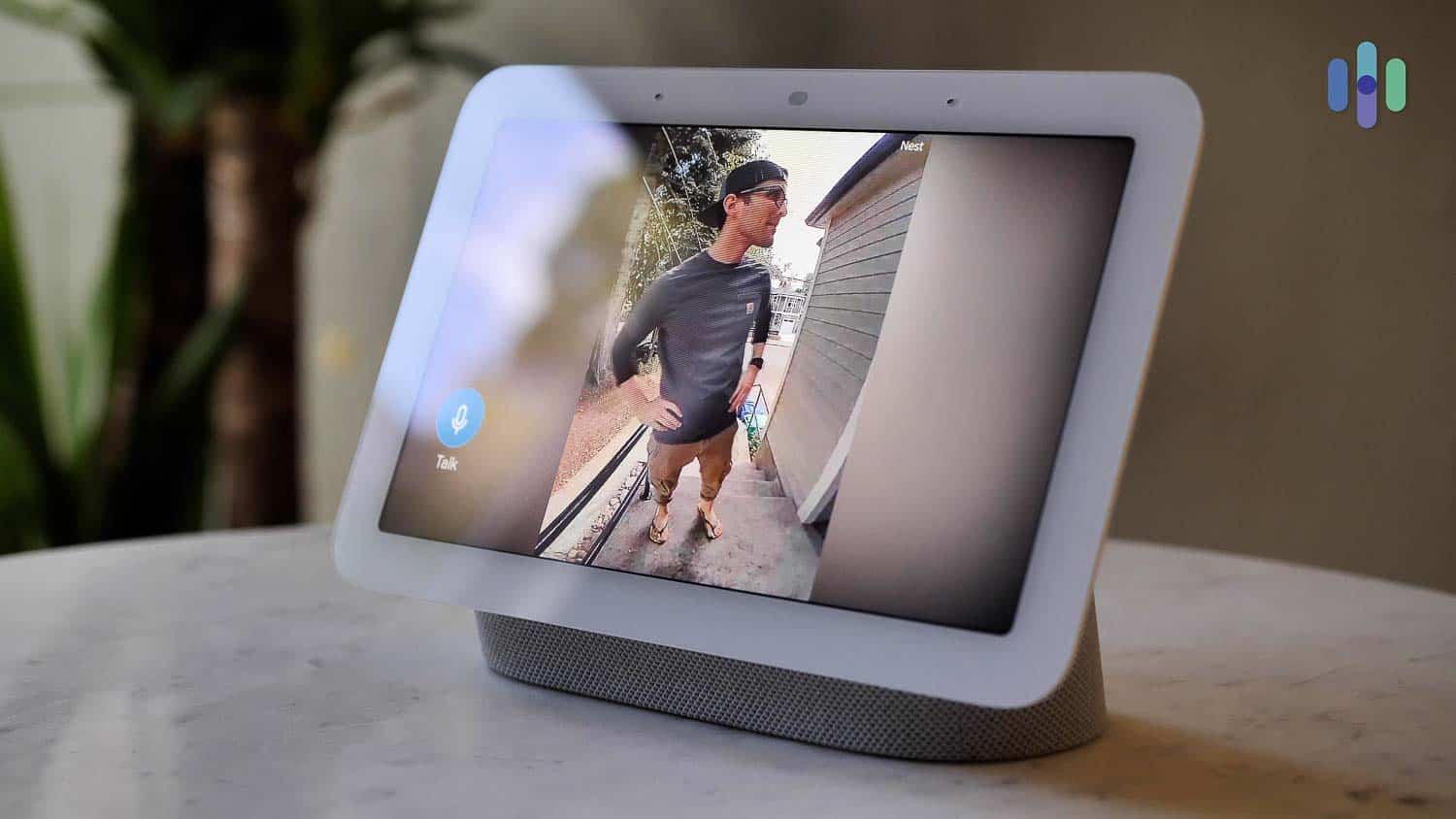 If you're interested in comprehensive monitoring, we recommend checking out our Nest cameras review. Be sure to check out Nest security camera Prime Day discounts if you end up wanting to buy them!
Long-Term Costs: Adding Nest Aware Into the Mix
Quite frankly, we could only enjoy the full potential of the smart doorbell after we signed up for Nest Aware. The Nest Aware program is a subscription service for Nest video doorbells, cameras, and Google devices that unlocks a ton of smart features as well as cloud video storage.
| Feature | No plan | Nest Aware | Nest Aware Plus |
| --- | --- | --- | --- |
| Activity zones | No | Yes | Yes |
| Days of 24/7 continuous recording | 0 | 0 | 10 |
| Days of cloud storage | 0 | 30 | 60 |
| Facial recognition | No | Yes | Yes |
| Option to make and share clips | No | Yes | Yes |
| Monthly cost | $0 | $6 | $12 |
| Annual cost | $0 | $60 | $120 |
| Annual savings | N/A | $12 | $24 |
We found Nest Aware necessary because the Nest Doorbell didn't offer any local storage options, like a slot for a micro-SD card or a hard drive. Without Nest Aware, we only saw pictures or "snapshots" of our livestream in the Nest app, available for a brief three hours. The upgrade to Nest Aware is essential, because video evidence is far more valuable in a criminal investigation than screenshots.
With the Nest Aware plan, which costs $6 per month, our video doorbell stored motion-triggered event videos for 30 days. Once we upgraded to the Nest Aware Plus plan for $12 per month, we received 60 days of event history plus 10 days of 24/7 video history, which means our Nest Doorbell recorded continuously for days on end.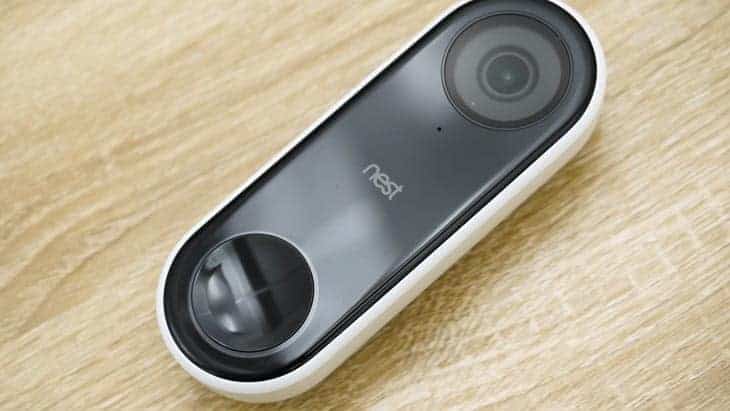 Better still, our subscription covered all our Nest cameras, video doorbells, and Google devices, so we didn't need a separate subscription for our Nest Cam IQ Indoor, which was good news for our wallets.
Besides giving us cloud video storage, our subscription to a Nest Aware plan unlocked three additional smart features for our Nest Doorbell:
Familiar Faces alerts: Our Nest Doorbell notified us when a familiar face approached our door and alerted us when it detected an unfamiliar face. This made it easier to decide whether to check in with the Nest app when we were away.
Activity zones: The Nest Doorbell allowed us to draw borders around the areas we wanted to safeguard. That way, we didn't have to worry about Becky triggering our doorbell notifications as she jogged past our brownstone on the busy sidewalk.
Package tracking: We received notifications at the same time we received packages, which meant our boxes spent less time on our front step. This warded off package theft and helped us keep track of our online orders.
These smart features made the subscription service all the more worth it, especially considering how much facial recognition technologies have improved over the last few years.2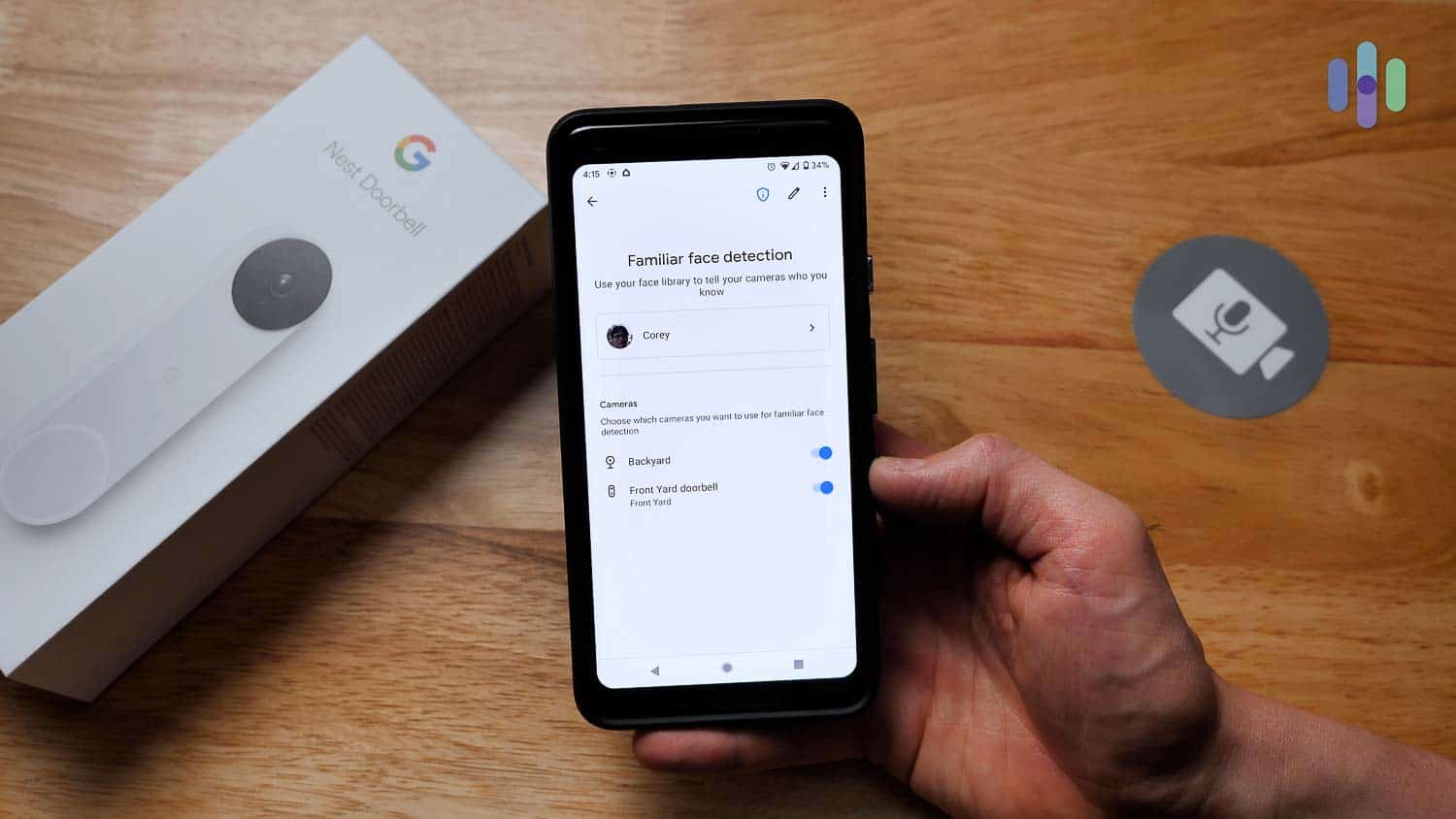 Money-Saving Tip: If you don't mind committing to a one-year contract, spring for an annual plan to save $12 or $24 for the Nest Aware and Nest Aware Plus, respectively.
What We Love About the Nest Doorbell
Like any video doorbell, the Nest Doorbell alerts its users when someone presses the doorbell button or when it detects movement. But it accomplishes so much more than that. When we tested the Nest Doorbell, we discovered a number of other useful features. You can read our Nest video doorbells review, but in case you're in a hurry, here's a summary of the features we found most useful.
Battery-Powered Option
The new battery-powered Nest Doorbell is everything we've been waiting for from Google's video doorbell suite. Because we're renters, we prefer video doorbells we don't have to hardwire. We also love that apartment dwellers can now get doorbell chimes by connecting their battery-powered Nest Doorbells to Nest Hubs or Nest Minis. Nothing spells out "home" like the sound of a ringing doorbell, and there should be no exception for renters!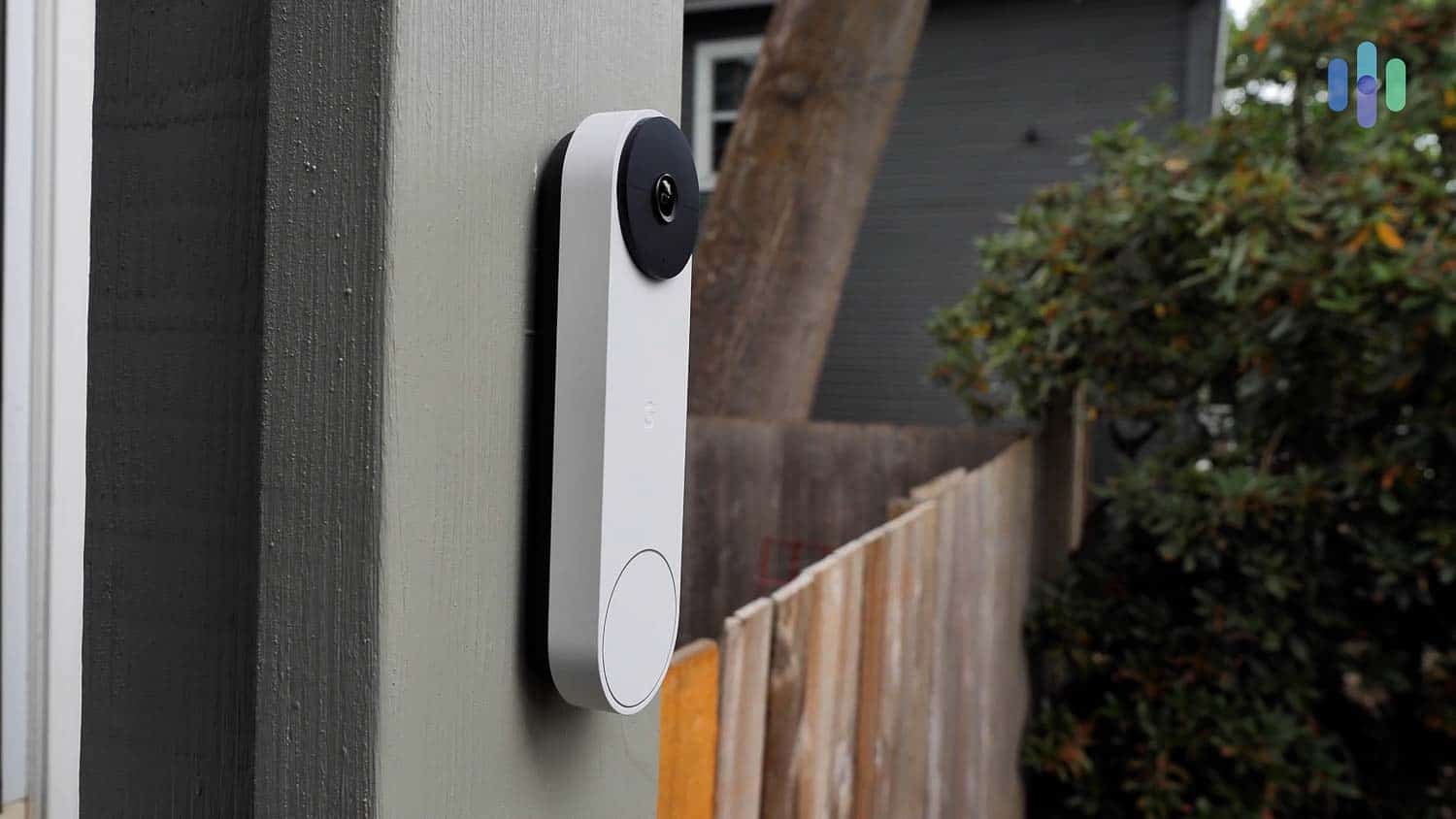 Impressive Video Quality
We loved that our Nest Doorbell captured clear videos. With a 1600-by-1200 aspect ratio, a 160-degree viewing angle, infrared night vision, and HDR, which took away shadows and glare, there's simply no escaping the Nest Doorbell's sight, day or night. Whether it was a kid selling cookies or a man dropping off a package, the Nest Doorbell gave us a clear look at who was outside our front door.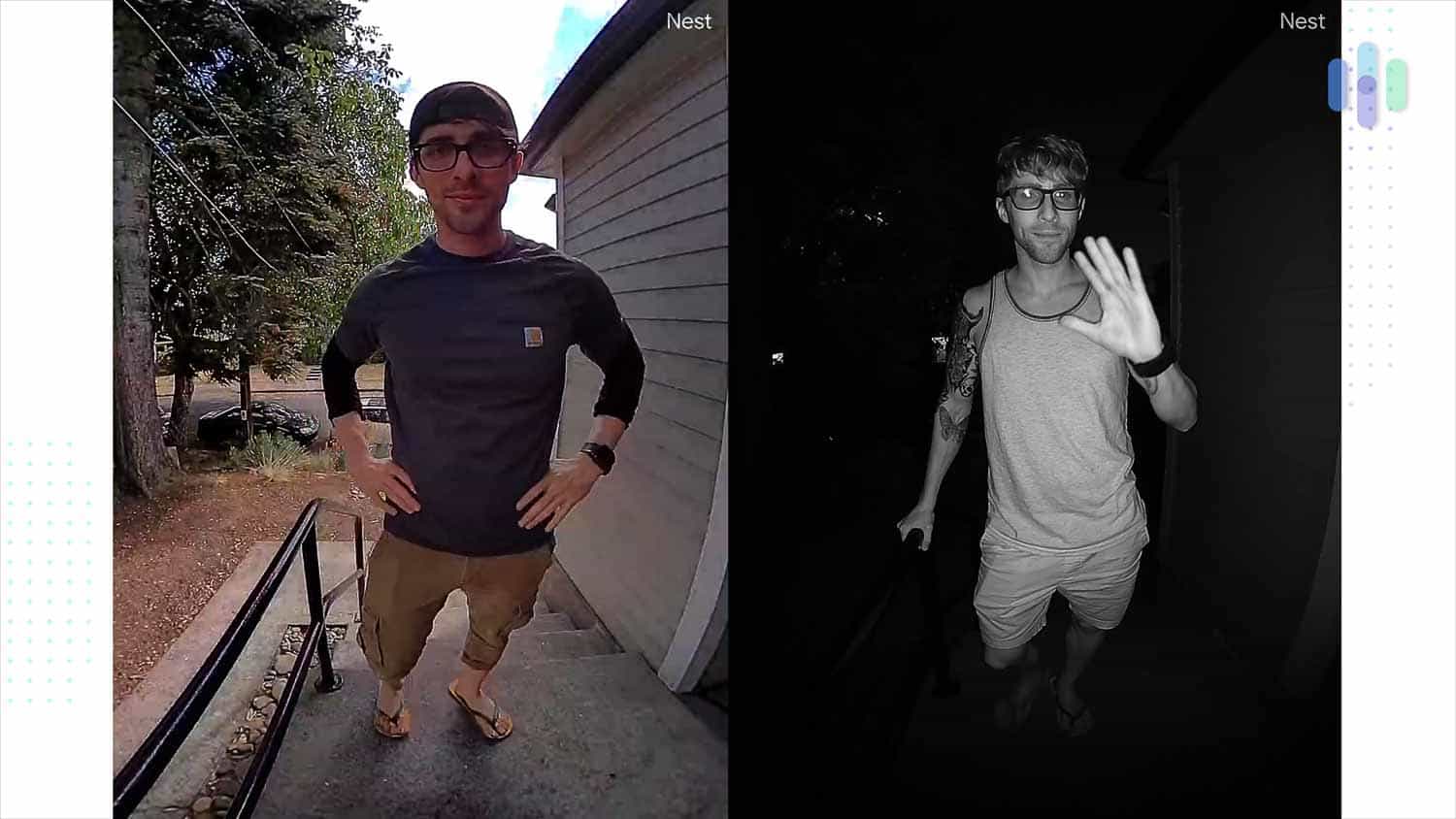 Person Detection
We've found that one of the biggest challenges in setting up video doorbells is getting the notifications right, but the Nest Doorbell made it easy with person detection. Instead of bothering us every time something moved on our front lawn or stoop, the Nest Doorbell only alerted us when the movement involved a person. We really appreciated getting fewer but more relevant alerts.
How the Nest Doorbell Integrated With Our Smart Home
In our very own smart home, we used the Nest Doorbell alongside our Nest Mini, which acted as a chime. Meanwhile, the Chromecast attached to our TV blew up the Nest Doorbell's feed on a larger screen. Those are just examples of how the Nest Doorbell fits into our Google Assistant-centric smart home. We also commanded it using our voices alone, saying things like:
"Hey, Google, show me my front door."
"Hey, Google, turn off my kitchen display."
"Hey, Google, put my Nest Doorbell on home mode."
"OK, Google, stop streaming when I get home." (This method only works if you have the storage to stream continuously with a Nest Plus Aware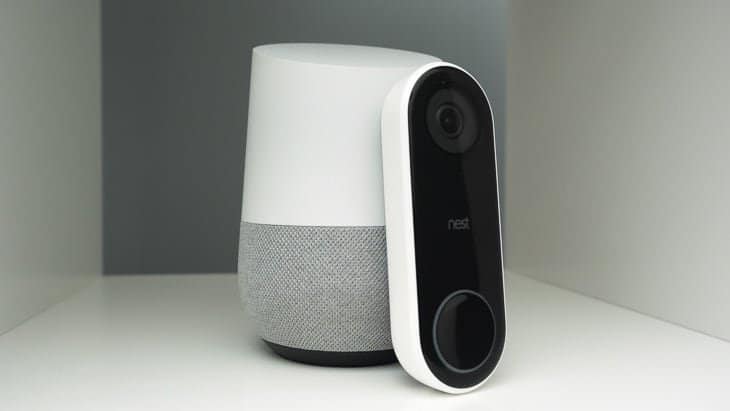 How about Alexa users? Well, don't feel left out just yet. The Nest Doorbell also worked with our Alexa-enabled smart displays, like the Echo Show 8, Fire TV, and Fire Tablet, albeit limitedly. The voice commands only allowed for livestreaming and watching our latest recorded videos on our Amazon Fire devices.
All in all, the Nest Doorbell was designed to work with the Google platform more than Amazon's smart home ecosystem, so if you're an Alexa user, you may want to consider a video doorbell from Ring instead.
How the Nest Doorbell Stacks Up Against the Competition
Speaking of Ring, the Amazon-owned video doorbell company launched the Ring Video Doorbell 3 and 3 Plus with $200 and $230 price tags, respectively. At those price points, they make good Nest Doorbell rivals. Let's see how they all measure up against each other.
Ring and Nest doorbells are neck-and-neck when it comes to compatibility. Both Ring and Nest offer hardwired doorbell setup and battery-powered options for renters or those without existing doorbell wiring.
In terms of features, though, the Nest Doorbell has the upper hand. Although the Ring Video Doorbell 3 and 3 Plus have a person detection feature similar to the Nest Doorbell's, they don't offer the Nest Doorbell's facial recognition and package tracking, even if you subscribe to the top-tier Ring Protect Plus plan.
Also, Ring's doorbells can't record continuously, unlike the Nest Doorbell under a Nest Aware Plus plan. The four-second "pre-roll" videos of the Ring Video Doorbell 3 Plus may provide some context to the seconds before recorded events, but it's not the same as 24/7 continuous recording.
Overall, we'd recommend the Nest Doorbell over the Ring 3 and 3 Plus, thanks to its advanced AI features and continuous recording. But if you want to learn more about Ring, read our Ring Video Doorbell 3 review and our Ring Video Doorbell 3 Plus review.
Find out how Nest compares to other doorbells
Wondering if Nest is right for you? We squared it up with the best systems available to help you make a smart decision.
So What's Our Take on the Nest Doorbell?
The wired Nest Doorbell entered the market in 2018, making it quite new, but it's still one of the best video doorbells out there. It is smart, functional, and sleek, and it works seamlessly with the Google Assistant platform. With a wireless Nest Doorbell option now available, we don't see the Nest Doorbell becoming outdated anytime soon.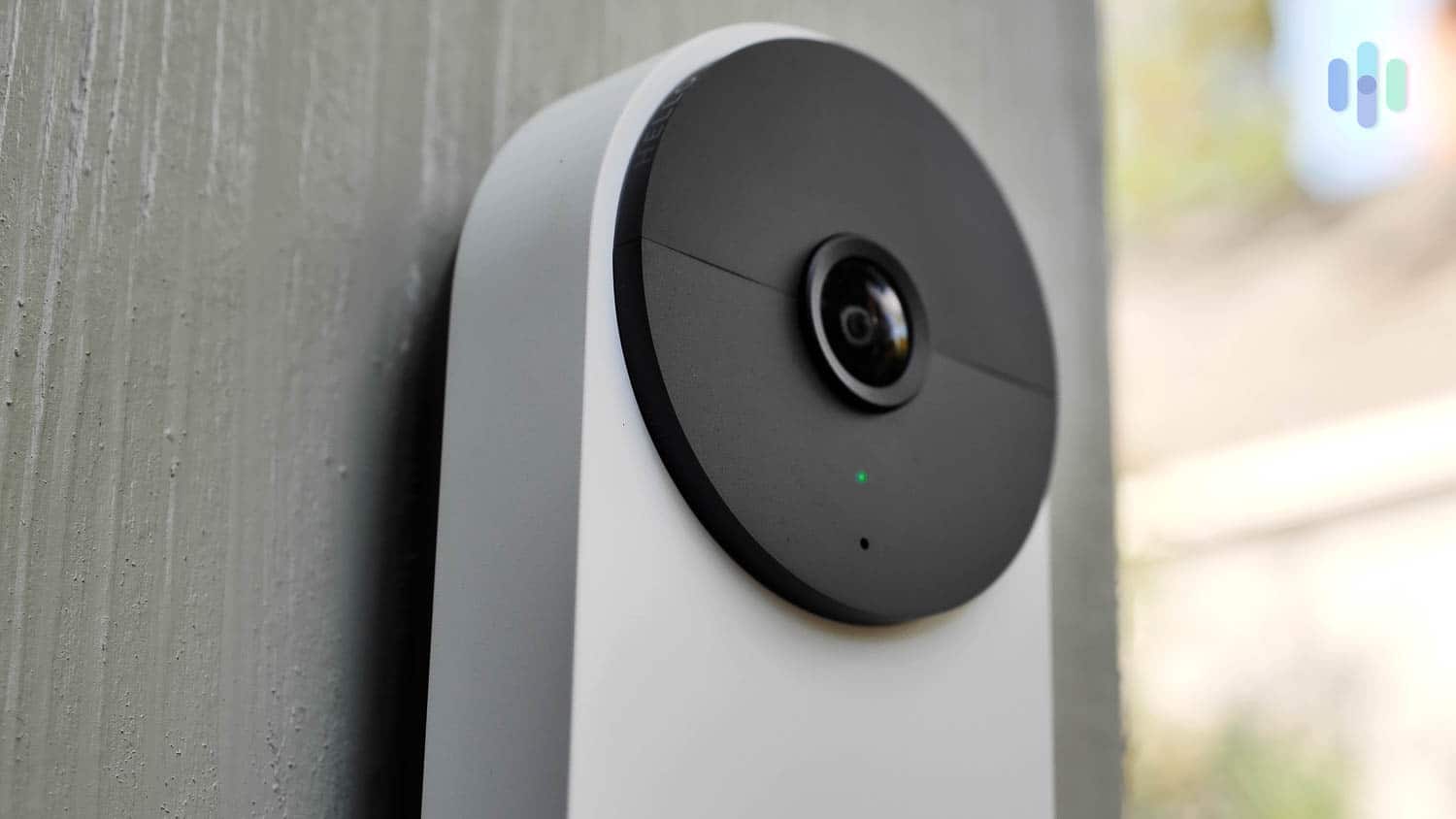 All that being said, we weren't crazy about the fact that the Nest Doorbell needs a Nest Aware subscription to meet our minimum standards for a video doorbell, namely some free cloud storage for more than three hours. The good news is that the revamped Nest Aware is now more affordable than ever before, so if you can get behind the monthly or yearly fee, the Nest Doorbell is definitely worth considering.