ExpressVPN Review
ExpressVPN is one of our favorite VPNs thanks to its high speeds and strict logging policy.
What We Like
No data retention laws: As ExpressVPN is based in the British Virgin Islands, it's not part of any international surveillance alliance.
No logging: ExpressVPN never collected our browsing data, like our IP addresses, browsing history, traffic, etc.
Split tunneling: We accessed public and private networks simultaneously.
What We Don't Like
Limited simultaneous connections: Although we could have purchased more connections for more cash, under the plans themselves, we were limited to only five simultaneous connections. To see how to save more money with this VPN, read our page on ExpressVPN deals and discounts.
No customer support over the phone: We got help only through live chat or email, but that is pretty typical for VPNs.
Bottom Line
ExpressVPN is a solid option for privacy-conscious users, thanks to strict no-logging policy, the technology it uses in its VPNs and advanced features such as its RAM-only servers. Although it's more expensive than most of the VPNs we've tested, ExpressVPN is a good buy considering the overall value it provides to its users.
ExpressVPN is one of the biggest names in the VPN industry. It's known for its feature-rich apps that provide impressive cloaking for internet users who want to stay private and anonymous online. Some even say that it's the best VPN in the market.
Filled with curiosity, we put ExpressVPN to the test to see how well it actually performs. In this review, we'll discuss our first-hand experience with the VPN, highlighting its speed and security features. We'll also do a deep-dive assessment of its encryption and VPN protocols, and we'll touch on Aircove, the market's first VPN router made exclusively for ExpressVPN. We have lots to discuss, so let's start!
Get three months free when you sign up for a 15-month package. Connect today.
ExpressVPN Quick Stats
| | |
| --- | --- |
| Logs Data | No |
| Kill Switch | Yes |
| Tunneling | Split |
| Netflix | Yes |
| Torrenting | Yes |
| IP Addresses | Anonymous, regularly rotated |
Editor's Rating
Based in British Virgin Islands, so not subject to international surveillance alliances' jurisdiction
Over 2,000 servers in 160 locations
Split tunneling available
How Does ExpressVPN Stack Up?
After thorough testing, we gave ExpressVPN a 9.1 out of 10 rating, thanks largely to its strong and innovative security features. However, we saw its price, device limit, and lack of quality customer support as possible causes for concern. See how ExpressVPN stacks up against other top VPNs in our NordVPN vs. ExpressVPN, Surfshark vs. ExpressVPN, and Private Internet Access vs. ExpressVPN pages.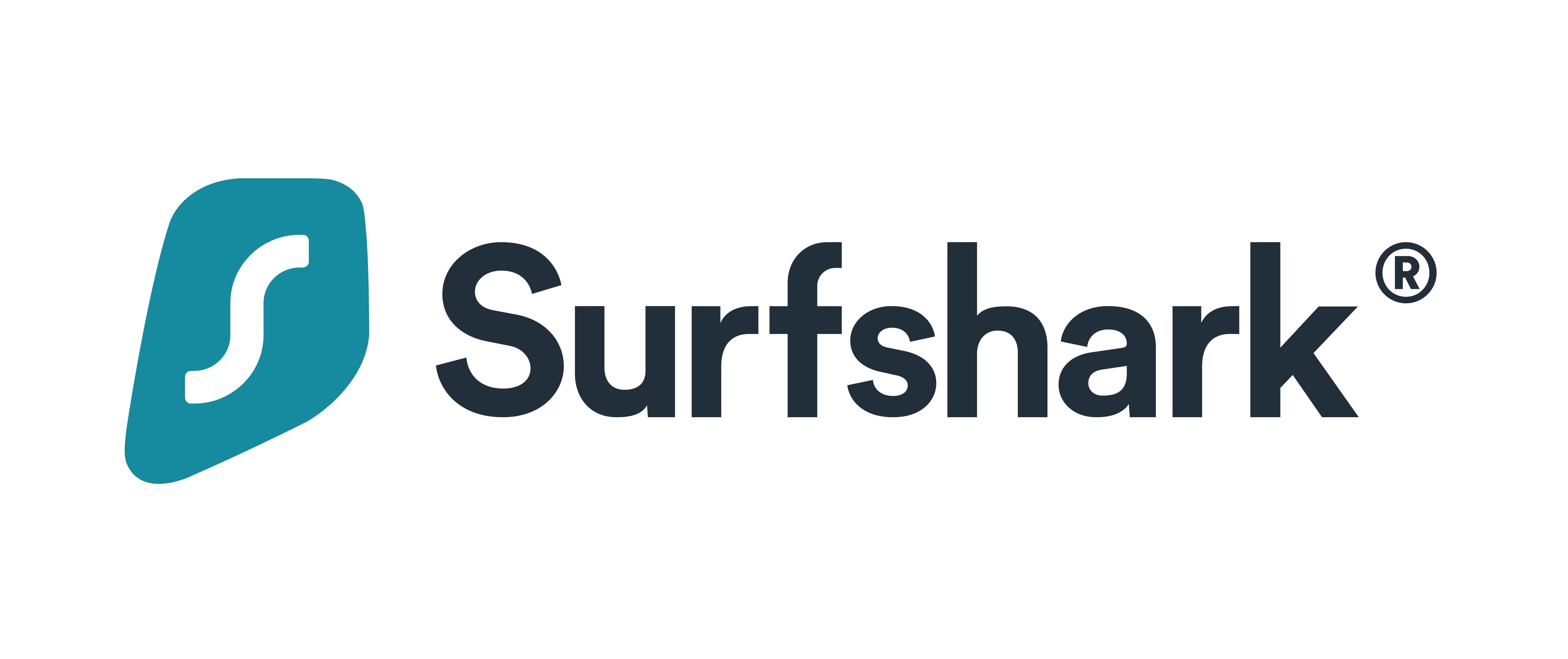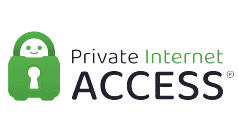 About ExpressVPN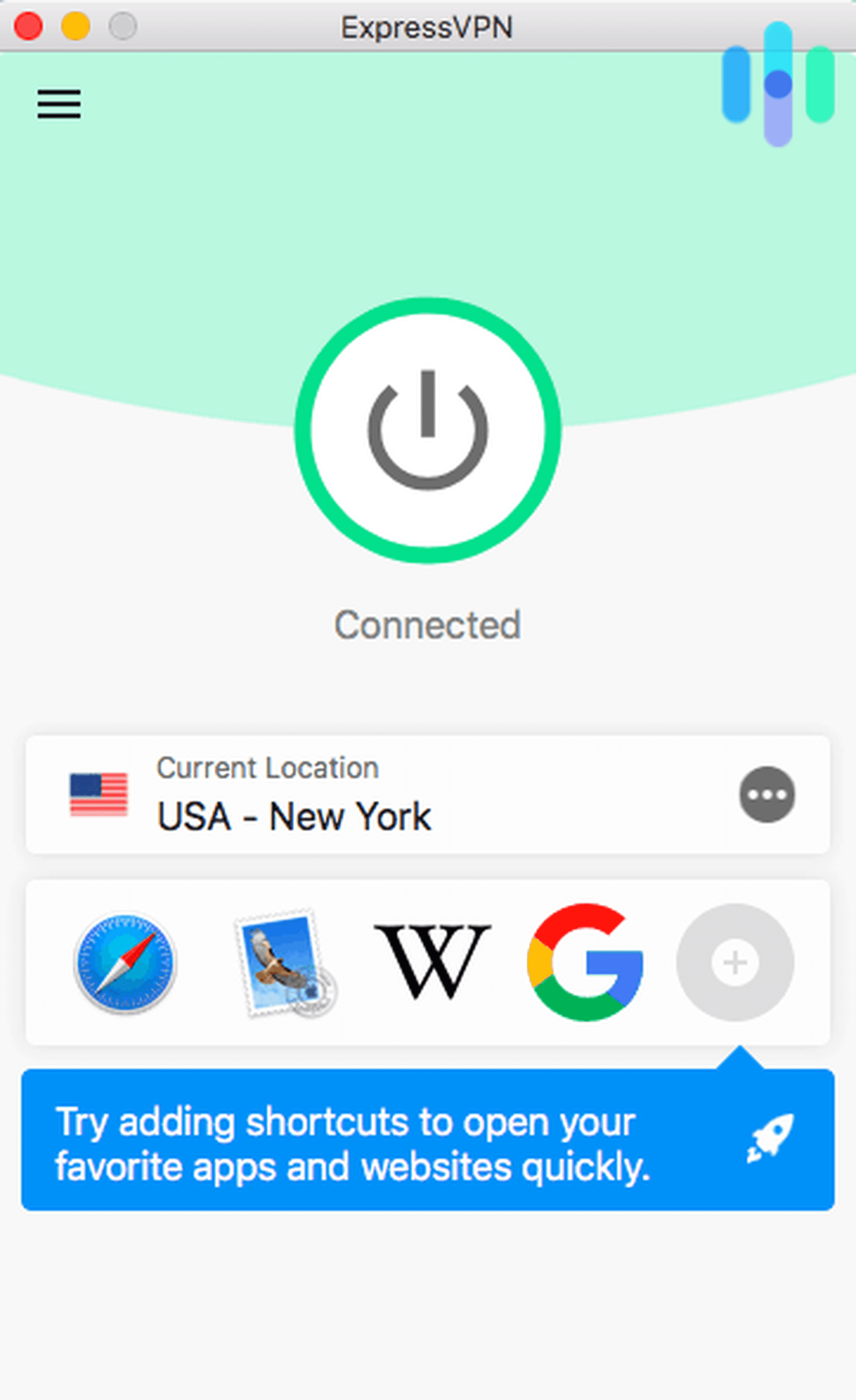 ExpressVPN has a deep network of over 2,000 servers spread across over 160 locations. That means two things. First, with that many servers, traffic from users is dispersed, preventing congestion. This helps speed up ExpressVPN's service. Second, users have a wide selection of locations, making it great for travelers who need access to an IP address in a specific location.
Pro Tip: Use a VPN when traveling to avoid the dangers of public Wi-Fi. That's our number one tip for travelers, but it's not the only one.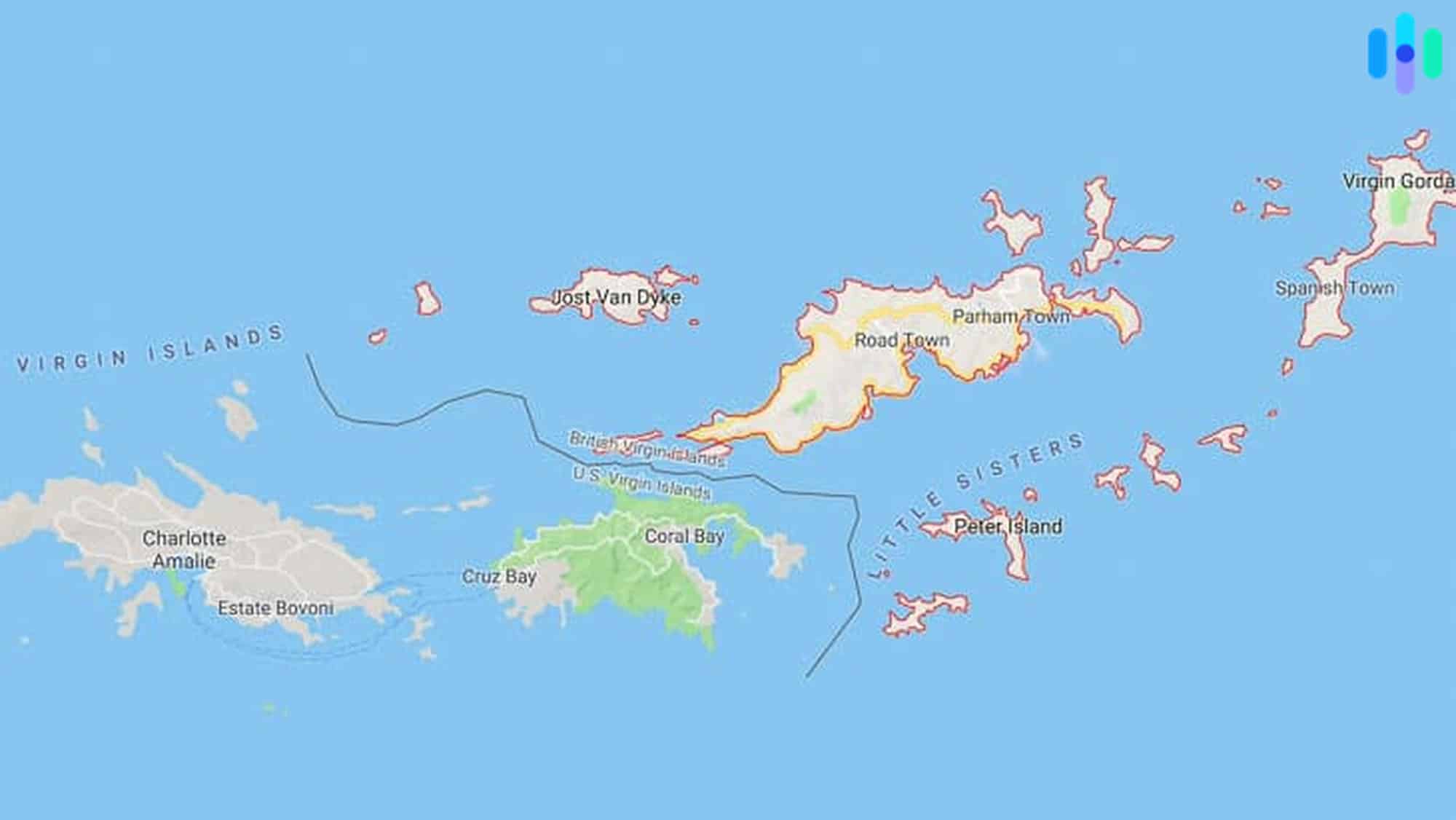 ExpressVPN is based in the British Virgin Islands. Although the British Virgin Islands is a territory of the United Kingdom, it has its own laws and is not a member of any international surveillance alliances. That means that ExpressVPN is not subject to surveillance laws that would allow intelligence agencies to legally access customer data. On top of that, the British Virgin Islands has no data retention laws of its own.
Despite these positives, ExpressVPN has endured its fair share of controversy, especially lately. In early September of 2021, Kape Technologies purchased the company for $936 million in one of the largest tech acquisitions in history. Kape began life as Crossrider, a company with a history of producing malware.1
Kape seems to have cleaned up its act since those early days and insists that ExpressVPN will continue to operate as an independent entity. Nevertheless, the two companies would seem to be unusual partners.
In the same week, the U.S. government revealed that it has indicted ExpressVPN's CIO, Daniel Garicke, for helping the United Arab Emirates hack American targets.2 That revelation has only heightened concerns about the company. For now, we continue to trust ExpressVPN, but we advise keeping a close eye on the technology you use.
With that, we did a thorough background check of ExpressVPN and found that it has RAM-only servers. This type of VPN server runs purely on random access memory (RAM). Unlike traditional servers that run on hard drives, RAM-only servers reset every power cycle, clearing all traces of browsing data from users. This is in addition to ExpressVPN's strict "no-logs" policy, which we'll discuss below. 
Basically, all evidence points to the fact that ExpressVPN is a secure and private VPN. Despite being under a company with a shaky history, we continue to trust ExpressVPN.
ExpressVPN Features
For this review, we tested ExpressVPN extensively using different internet connections, even mobile data. We also paid close attention even to smaller details like how much data it logs, its encryption and VPN protocols, and its ability to evade the detection of streaming websites. Here's the full scoop.
Will ExpressVPN Log My Data?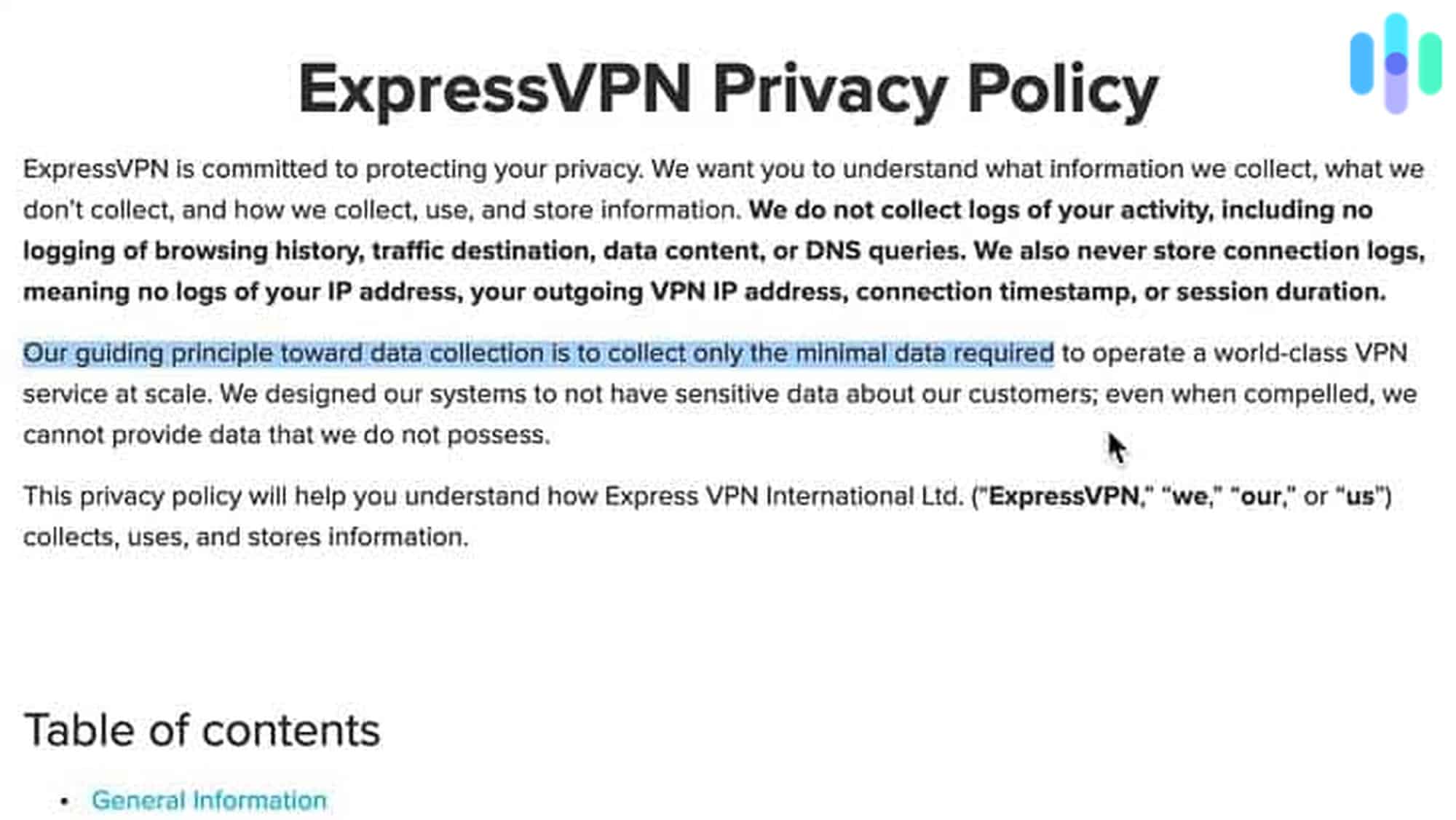 The whole reason that we want to use VPNs is to hide our browsing data from hackers, advertisers, and even our own internet provider. Well, that and to access Netflix U.K., but more on that later. Privacy is, of course, very important to us, and we're glad to see that ExpressVPN respects that. The company says quite clearly that it doesn't and will never log IP addresses and browsing histories. Case in point: When India's government passed the law requiring VPN companies to log user data, ExpressVPN was one of the first VPNs to pull out its servers from the country.
That being said, it's impossible for ExpressVPN — or any VPN company for that matter — to operate efficiently without ever logging data from its customers. ExpressVPN did keep records of information about us, but only data that did not have anything to do with our VPN activity. Most of the data was collected during the signup process, but ExpressVPN's apps and website also collected data such as device information.
For example, ExpressVPN recorded which app (iOS, Android, Windows, or macOS) and version we activated, the dates we used its services, our choice of server location (but not the server IP address), and the total amount of bandwidth we used. Of course, ExpressVPN also collects payment information, unless you use an anonymous payment method like cryptocurrency.
Virtually all VPN companies record this information, so we weren't especially worried when ExpressVPN did, as well.
Does ExpressVPN Have A Kill Switch?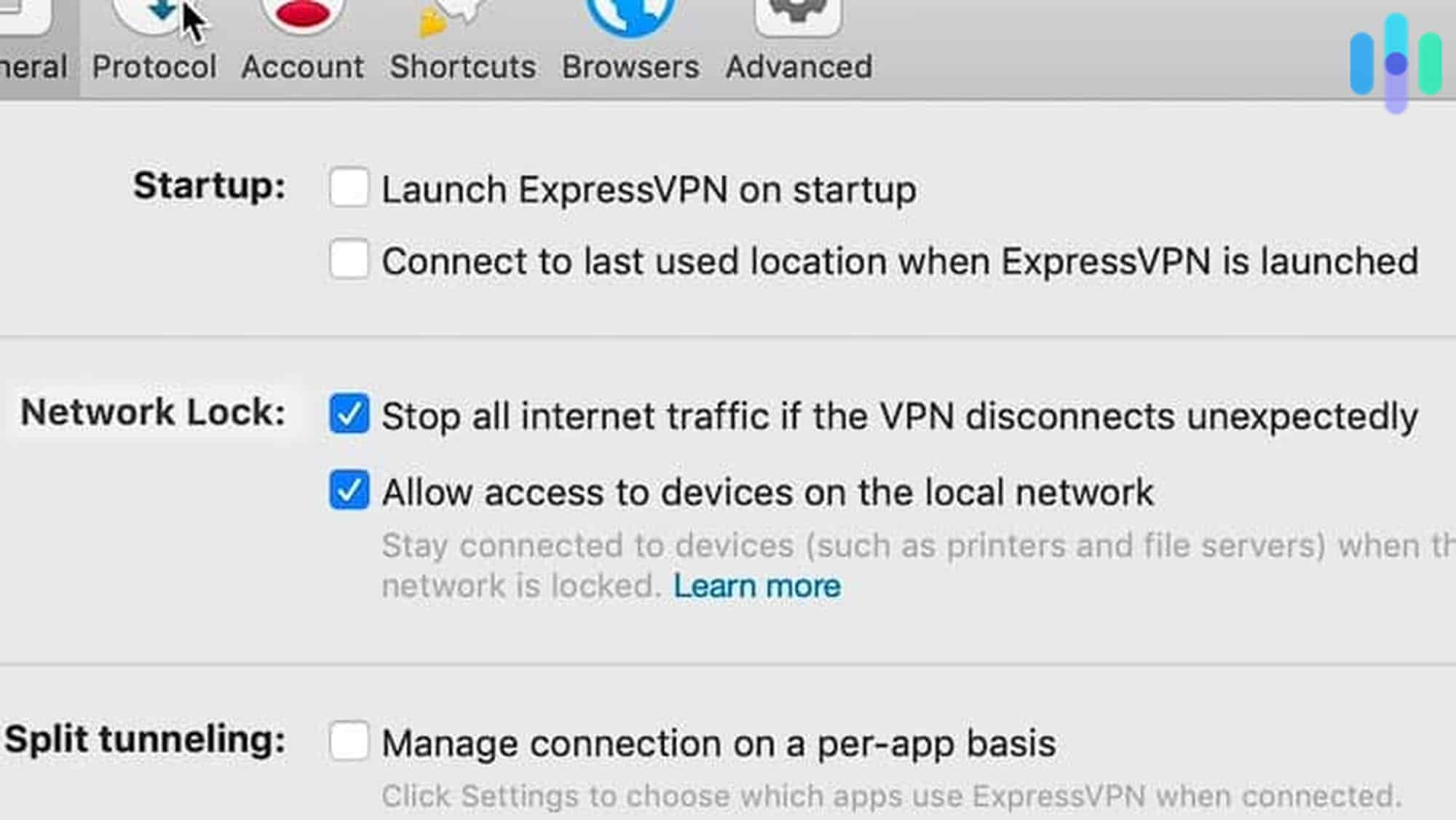 Before using a VPN, check if it has a kill switch. It's one of the features that make VPNs stealthier, but we find that a lot of VPNs still don't offer it. Basically, what a kill switch does is block your device's internet connection if ever your VPN gets disconnected. It sounds simple, but it's crucial. You wouldn't want to compromise your privacy that you've worked so hard to keep by accidentally connecting to the internet without a VPN cloaking your network.
Fortunately for ExpressVPN, there is a kill switch. Don't worry though; having a kill switch doesn't mean that ExpressVPN is unreliable. Throughout our time with the VPN, the kill switch only ever had to activate twice – once when the server timed out and another when we accidentally switched Wi-Fi networks. Most of the time, ExpressVPN's connections were stable.
What Kind of Tunneling does ExpressVPN Offer?

Another good thing about ExpressVPN is that it allows split tunneling. This feature allows traffic from your device to pass through two types of networks: One is the encrypted VPN network and the other is the normal, unencrypted network.
As you probably know, not all apps and websites are VPN-friendly. Some apps, like our mobile banking apps, block VPN traffic. Instead of turning the VPN off whenever we use such apps, which is a hassle and a privacy risk (we might forget to turn it back on), our solution is to use split tunneling.
Here's how it worked: Within the app, we selected which apps are allowed to connect directly to the internet. Slack calls, for instance, drop frequently when we're connected to a VPN, so we chose Slack. Whenever we turned on ExpressVPN, it connected our entire device to the VPN tunnel except Slack. As a result, we enjoyed smooth team meetings, while ExpressVPN protected the sensitive files we shared with the team.
Can I Use Netflix with ExpressVPN?
One of the most popular uses of a VPN is to unblock streaming libraries from all around the globe. For us in the United States, that includes watching Netflix U.K., Australia, Japan, and others. We're huge TV and movie fans, so we were delighted to find out that ExpressVPN can give us access to Netflix libraries abroad.
ExpressVPN works just as well with other streaming platforms, including Prime Video. Lastly, we were able to download from torrent networks through ExpressVPN, as well.
ExpressVPN Encryption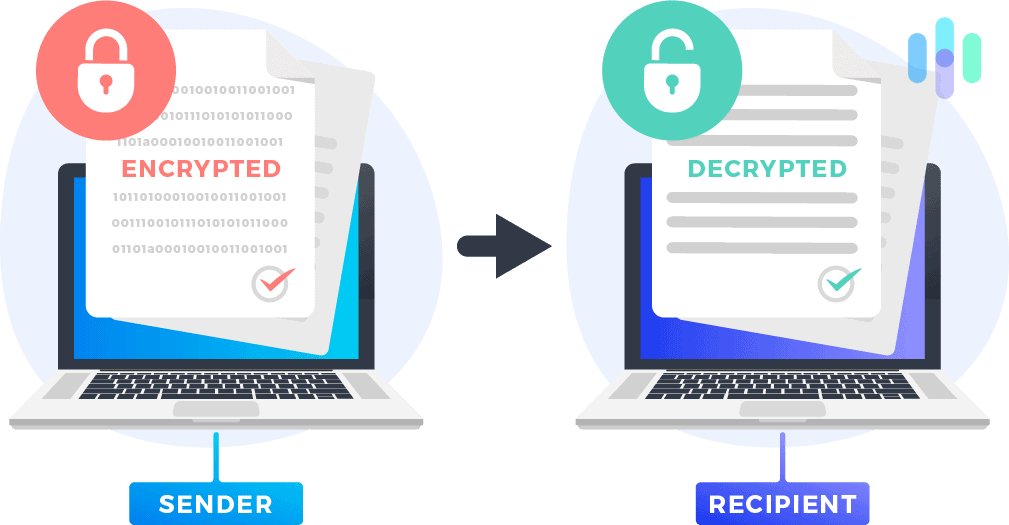 ExpressVPN used several methods to protect our privacy. It had a private DNS server so we wouldn't have to use our internet provider's DNS, rotated our IP address regularly to prevent tracking, and offered encryption to hide the content of our traffic from prying eyes.
That last one, encryption, was the most important. ExpressVPN encrypted our traffic using 256-bit AES, the modern encryption standard the U.S. military uses. It's the highest encryption available in VPNs, and coupled with ExpressVPN's efficient traffic delivery protocols a.k.a. VPN protocols, it provided us a smooth but secure experience.
ExpressVPN Protocols
Internet protocols determine how to dispatch data packets across a network. We like to think of the data packets as mail, and protocols as the different routes that mailmen could take. Sure, they could go through the woods and get there quicker, but they might run into a wolf on the way. On the other hand, if they take only major highways, the mail will arrive safely, but perhaps later than it would be going through the woods.
The metaphor holds true for internet protocols, as safe protocols mean a safer, if slower, VPN server. ExpressVPN offers the following VPN protocols:
L2TP/ IPsec
The Layer 2 Tunneling Protocol works with IPsec (see above) to create a very secure VPN client. While the L2TP creates the tunnel itself, IPSec handles the encryption and channel security. It also makes sure that the data's integrity hasn't been compromised.
IKEv2
Internet Key Exchange version 2 is a widely used VPN protocol that automatically re-establishes your connection with your VPN after you're disconnected from the internet. It's particularly helpful for anyone that likes to switch in between Wi-Fi and mobile hotspots, a very common dance while using the Internet in public.
IPsec
IP Security creates secure Internet connections, often used in tandem with other protocols to increase security (e.g. IKEv2 and L2TP). IPsec employs one of two modes: transport mode, which only encrypts the data packet message itself, or tunneling mode, which encrypts the entire data packet.
OpenVPN
OpenVPN is the most popular protocol among VPNs and with good reason. It provides the perfect combination of safety and speed. Plus, OpenVPN offers two separate flavors:
UDP: UDP, or User Datagram Protocol, sends messages called datagrams that don't require virtual circuits to transfer data. The advantage of UDP is that it requires lower bandwidth, resulting in less delay. Its disadvantage is that some packets may be lost or out of order.
TCP: Transmission Control Protocol is made up of seven layers that transport data and make sure it gets to the right place by breaking the data into smaller packets. It's an excellent combination with UDP, as it can make sure the data is put back together in the right order.
Think of UDP and TCP as your parents packing for a trip. While your Dad might pack your stuff a bit quicker, your Mom will make sure that everything gets to your destination safely and in order.
Lightway Protocol
Finally, ExpressVPN offers its own, proprietary protocol it calls Lightway. Lightway does away with non-essential, outdated features. That means faster speeds. At the same time, it uses WolfSSL, for its cryptography, ensuring data security.
ExpressVPN widely implements Lightway on its mobile and desktop apps, and rightly so, because it's one of the more stable protocols from the brand. It's lightweight too, which makes it a good protocol for smartphone and laptop users.
Not sure which protocol is right for your specific situation? By default, ExpressVPN chooses the best protocol when you sign on automatically.
Password Manager
Each ExpressVPN subscription now includes a password manager as well. While it seems unrelated to the VPN, a password manager can help you lock down your accounts using strong passwords. It works by storing your passwords in an encrypted vault that only you can access. It can also generate randomized passwords and store them automatically for your convenience and security.
Using the password manager alongside ExpressVPN can help you stay on top of your digital security and privacy.
VPN Hardware: Aircove Router by ExpressVPN
Surprisingly, one of the latest innovations from ExpressVPN is not a piece of software. It's a device called Aircove – A Wi-Fi 6 router that comes equipped with ExpressVPN.
Aircove is not the first router VPN. Lots of VPNs can be set up on a Wi-Fi router manually, protecting all Wi-Fi connected devices within the network, even consoles and smart TVs that don't support VPN apps natively. Aircove's distinct advantage, however, is that you don't need to set up the VPN manually. Moreover, if there are any changes you want to make to your VPN network, you can use ExpressVPN's app to configure Aircove.
One of the best things about Aircove is that you can conveniently customize how each connected device connects to ExpressVPN. You can designate up to five VPN servers to which your devices will connect to. For example, you can have your smart TVs connect to the Australia streaming server, while your gaming console and personal computer connect to the closest server for best speeds. You can even exclude specific devices from the VPN network, but still give them an internet connection like a regular router does. With most router VPNs, all devices connect to the VPN and you can use only one server location at a time. Not to mention, it's often difficult to switch servers due to the lack of a web or smartphone interface.
The Aircove router currently costs $189.90 for the device, but you'll need an on-going ExpressVPN subscription to enjoy its VPN benefits. Without a VPN, it functions as a regular Wi-Fi router.
Testing ExpressVPN
Before revealing whether we recommend ExpressVPN or not, we wanted to do some objective tests to see how it functions. With the tests, we looked at internet speed as well as leak protection, specifically. How well did the ExpressVPN software perform?
Speed Test
Obviously, internet speed is really important. As we note in our guide to VPNs, all VPNs slow down internet connections because they create additional paths for our internet traffic to take. We wanted to make sure, though, that ExpressVPN didn't make our internet speed unbearable.
Keep in mind that internet speed is made up of several factors, including the time of day, location, internet service provider, software, hardware, and the VPN server. We tested ExpressVPN on a Macbook Air and a Windows Vivobook from our apartments in Brooklyn, New York. Without a VPN, we're on an Optimum Wi-Fi network, typically.
Download Speed Tests
Mac
Without VPN
37.05 mbps
With VPN
22.7 mbps
Windows
Without VPN
62.88 mbps
With VPN
39.77 mbps
First, we measured the difference in download speed in megabits per second. As the above picture demonstrates, ExpressVPN had a very similar decrease in the download speeds on both the Mac and the Windows computers. The Mac's download speed slowed by about 39 percent and the Windows speed slowed about 37 percent.
Upload Speed Tests
Mac
Without VPN
25.9 mbps
With VPN
22.19 mbps
Windows
Without VPN
40.61 mbps
With VPN
30.95 mbps
Next, we tested the difference in upload speeds with and without the VPN. Again, ExpressVPN performed well, but it did better on the Mac with a decrease of only about 14 percent compared to 23 percent on the Windows computer.
Ping Speed Tests
Mac
Without VPN
14 mbps
With VPN
20 mbps
Windows
Without VPN
14 mbps
With VPN
19 mbps
Finally, we tested the ping, or latency, in milliseconds. In this category, the Windows computer actually performed better than the Mac, but not by much, as you can see. Overall, we concluded that ExpressVPN worked really well on both Macs and Windows computers. We were perfectly content with our speeds.
DNS Leak Test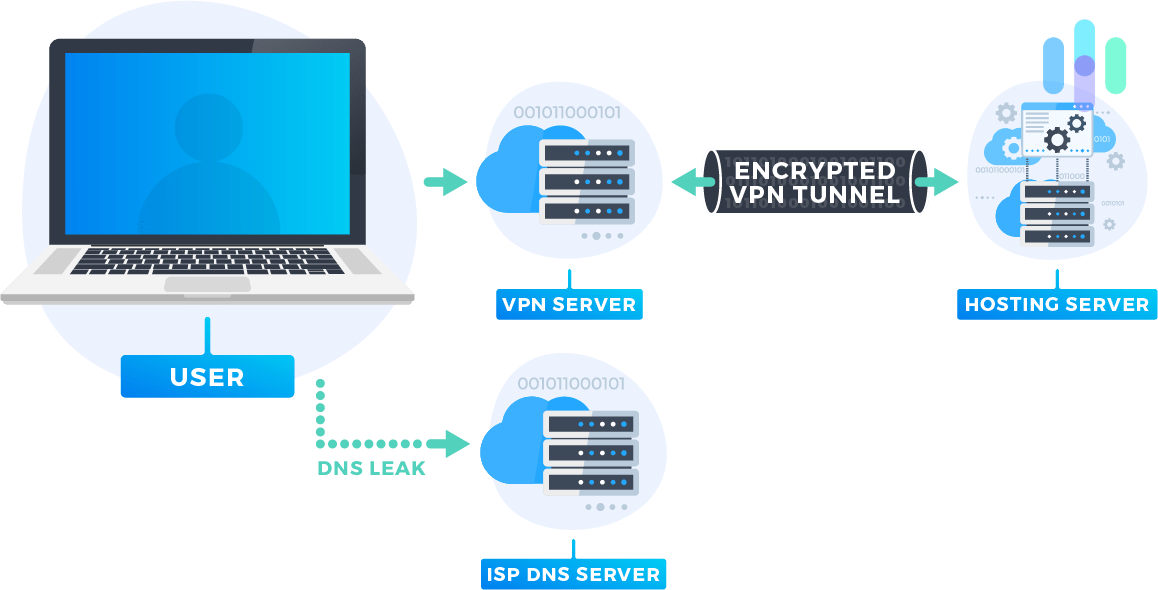 We always perform DNS leak tests because if it has a leak, a device could send DNS traffic outside of the VPN's tunnel. Alternatively, it might use the VPN tunnel but connect to a third-party server. A leak can happen even if you configure your VPN manually if an attacker gets control of your router.
ExpressVPN has a DNS leak test on its website. All we had to do was turn our VPN on and click the button to look for leaks. In a matter of seconds, we had our answer.

As the above photo shows, our ExpressVPN server had no DNS leaks, definitely a good sign.
WebRTC Leak Test

WebRTC, otherwise known as Web Real-Time Communication, is a collection of standardized technologies that allow web browsers to communicate with each other directly. That means they don't have to go through intermediate servers. WebRTC creates faster speeds, particularly for video chat, live streaming, and file transfers. Sounds great, right?
The possible security issue arises from the fact that WebRTC needs your private IP address.
ISPs, or internet service providers, issue public IP addresses. These addresses are globally unique, and your ISP can assign only one to each device, typically a router. Public IP addresses allow users to access the internet directly.
On the other hand, routers issue private IP addresses to each device in your network. Mostly, computers, smartphones, and tablets use them. A VPN issues you a unique private IP address so no one can track your online activity.
As WebRTC uses your private IP address, if you're using a VPN, it's important to test for WebRTC leaks. A leak could make your address available to prying eyes. Keep in mind that Firefox, Chrome, Opera, and Microsoft Edge all default to WebRTC.
Like DNS leaks, ExpressVPN has a WebRTC leak test on its website, and it's incredibly easy to use. We made sure our VPN was turned on and clicked a button to detect leaks.
Blessedly, our ExpressVPN protected us from WebRTC leaks. We had a fast connection without risking the security of our private IP addresses.
ExpressVPN Video Review
We condensed our testing process and information about ExpressVPN's features in this video review, so check it out if you want to see ExpressVPN in action.
Get three months free when you sign up for a 15 month package! Connect today.
ExpressVPN Subscriptions
Let's cut to the chase. What does all this protection cost?
We had a choice, between one month, six months, or one-year billing. Essentially, the monthly price gets lower as the term length increases. ExpressVPN offers a 30-day money-back guarantee, so we tried the VPN out without any real risk. We knew we could "return it" digitally for a full refund.
Options
| Subscription length | 1 month | 6 months | 12 months |
| --- | --- | --- | --- |
| Monthly price | $12.95 | $9.99 | $8.32 |
| Billing amount | $12.95 | $59.95 | $99.95 |
The longer you sign up for, the cheaper ExpressVPN will be on a monthly basis. Explore your options.
In fact, we managed to do even better than $8.32 a month. Right now, ExpressVPN is throwing in an extra three months for free the first year. That brought our Express VPN price to just $6.67 per month.
For comparison, NordVPN's cheapest plan is just $3.67. However, it requires you purchase a two-year subscription upfront.
With all of ExpressVPN's subscriptions, we switched between an unlimited number of servers and maintained five connections at once. Had we needed more simultaneous connections, we could have bought an additional license or set up a VPN router to get an unlimited amount.
Manual Configurations
ExpressVPN works with Linux, Chromebook, wireless routers (Sabai, DD-WRT, Asus, or Tomato), and with several different streaming media and gaming consoles (Apple TV, FireTV, PlayStation 3, PlayStation 4, Nintendo Switch, or Xbox).
The setup process for those devices vary, but all in all, it doesn't take much expertise to run ExpressVPN. Plus, with the Aircove router, you can opt to skip the complicated setup process and just buy a VPN hardware that protects all your home network traffic from the get-go.
Browser Extensions
We had the choice to enter an ExpressVPN server using Chrome, Firefox, or Edge.
ExpressVPN Customer Support
When we ran into trouble with ExpressVPN, we were pleased to have access to a knowledgeable customer support team.
Features
ExpressVPN has 24/7 customer support through live chat and email. As millennials, these services were enough for us, despite the lack of a phone line. We also had the option to contact customer support through our ExpressVPN app directly, which should have made the whole experience seamless.
The ExpressVPN App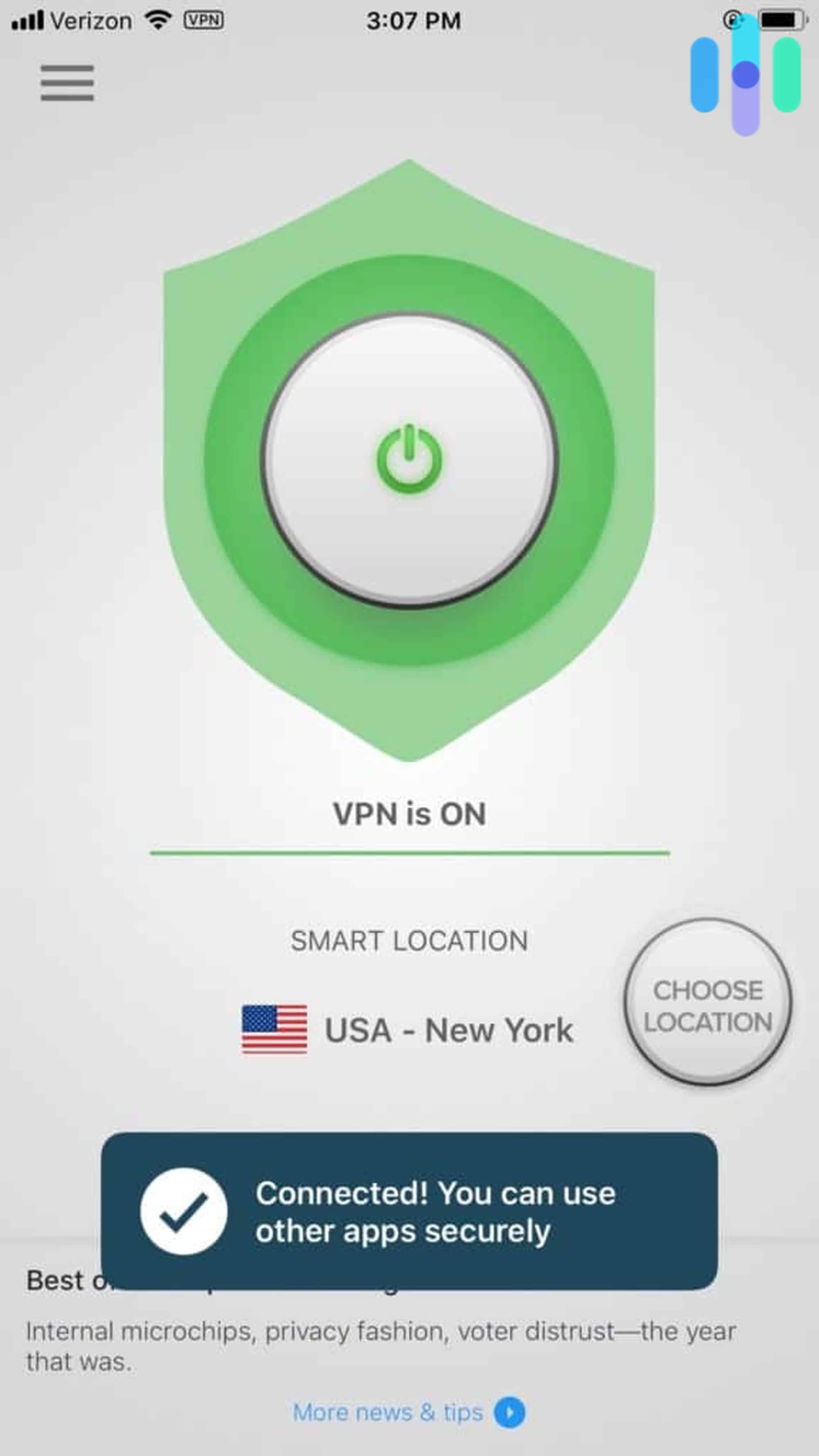 Of course, we always want a good app to connect with our VPN. Let's talk about the ExpressVPN app: what it offers, where we used it, and just how well it worked.
The ExpressVPN app supports the Windows, Mac, iOS, Android, Linux, Blackberry, routers, and Kindle operating systems. From the app, we selected our VPN and talked to customer support when we needed it.
All in all, we were pretty happy with the ExpressVPN app. Others on the app store seem to be happy with it as well. It has a nearly perfect 4.6 rating from the Apple store and a decent 4.3 rating from the Google Play store.
"Very impressed with the new in-app shortcuts to navigate to favorite apps…I have noticed a significant improvement of the connection reliability,"
wrote Android user Bruno Perovic in a recent four-star review.
ExpressVPN Vs. NordVPN
NordVPN is another leading VPN with a lot of similarities to ExpressVPN. While ExpressVPN has over 2,000 servers in 160 countries, when we reviewed NordVPN we found that it has a whopping 5,246 in 62 countries. Make sure to check out its server locations before making your decision, though.
In addition, neither NordVPN or ExpressVPN is part of an international surveillance alliance or is subject to data retention laws, as they're based in the British Virgin Islands and Panama, respectively.
Features Comparison
| Feature | ExpressVPN | NordVPN |
| --- | --- | --- |
| Log Data | No | No |
| Kill Switch | Yes | Yes |
| Tunneling | Split | No |
| Netflix | Yes | Yes |
| Torrenting | Yes | Yes |
| IP Addresses | Anonymous, regularly rotated | Static, Shared with Other NordVPN Users |
Neither VPN logs data, including the time or duration of your session, IP addresses, servers used, files downloaded, and websites visited. Both have kill switches, an essential security feature, and we could stream from Netflix and download torrent files with both VPNs.
Unlike ExpressVPN, NordVPN does not offer split tunneling, so we couldn't access private and public networks simultaneously. While both VPNs offer anonymous IP addresses, NordVPN gave us the same IP address each time, which wasn't great for security. Sharing our IP address with other NordVPN users made us harder to trace.
If you want a dedicated IP address, you can buy one for a small fee. We prefer how ExpressVPN rotates its IP addresses regularly, as it makes it harder for hackers to track us.
Now that we've gone over how NordVPN and ExpressVPN's features compare, let's talk about their performances. While ExpressVPN worked better on our Windows computer speed-wise, NordVPN worked better on our Macs. Neither system had any DNS or WebRTC leaks.
For more details, check out our page comparing ExpressVPN and NordVPN. Overall, these are both top choices for VPNs, but we'd recommend ExpressVPN to a Windows user and NordVPN to a Mac user.
Can ExpressVPN stand toe-to-toe with other brands? Find out below.
Wondering if ExpressVPN is right for you? We squared it up with the best systems available to help you make a smart decision.
Recap of ExpressVPN
Overall, we recommend ExpressVPN to our readers, as it's very secure, performs well, and allows us to go on Netflix and torrent movies. But since everyone has their personal preferences, we'll break it down even further.
We'd recommend ExpressVPN to anyone that wants a VPN based in a Five Eyes non-member country, with an extensive network of more than 2,000 servers worldwide. ExpressVPN is also a great choice for anyone that wants to watch Netflix or torrent content, and it performed well in our speed tests.
However, ExpressVPN may not be for you if you'd like multi-hop encryption, dedicated IP addresses, or unlimited simultaneous connections. Otherwise, ExpressVPN is the best VPN for a reason: it's safe, it's secure, and it won't break the bank.
ExpressVPN FAQS
Our readers have a ton of questions about ExpressVPN, and we've answered the ones we get the most below.