The Best VPNs for Fortnite: Our Top 3 Picks
Hop onto the Battle Bus and compete in battle royale action lag-free with these VPNs.
2,500+ research hours
50+ VPNs reviewed
300 speed tests
6 experts consulted
3 VPNs recommended
Best Latency

Best DDoS Protection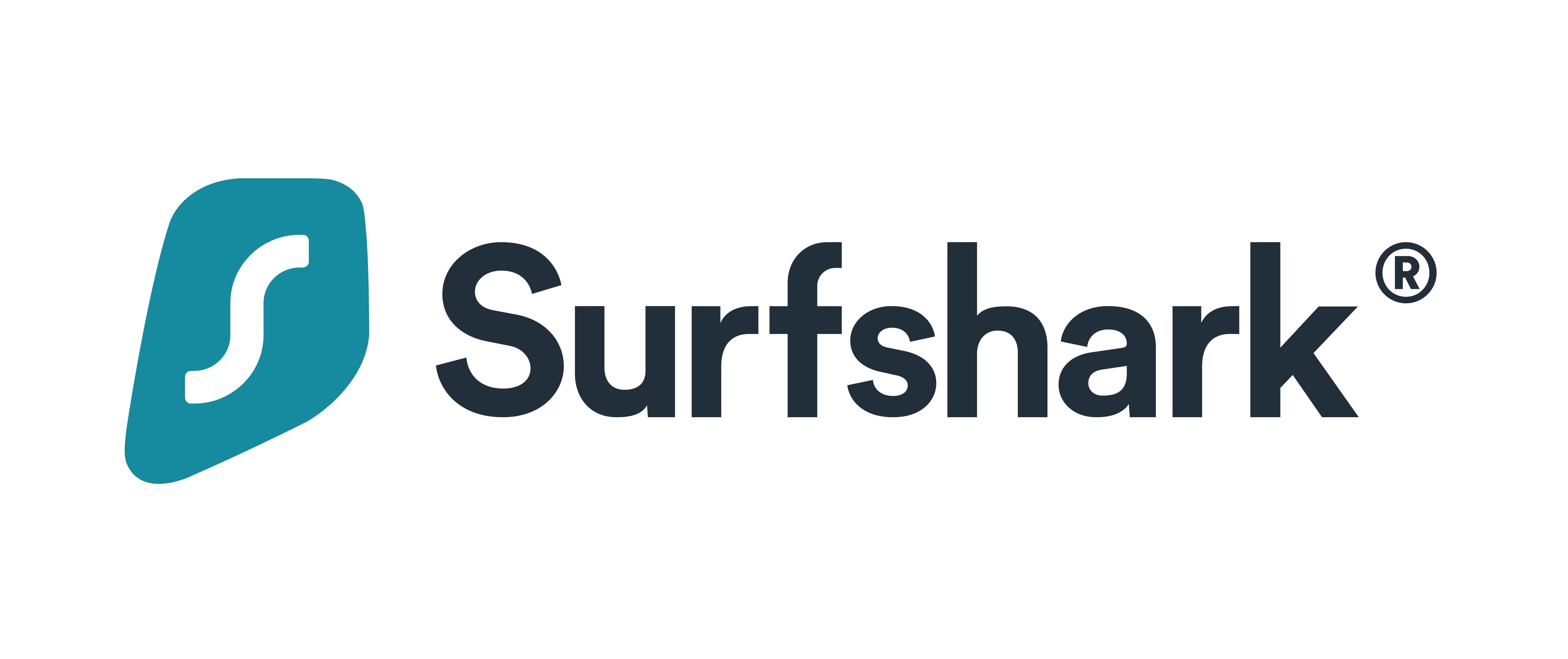 Best Server Selection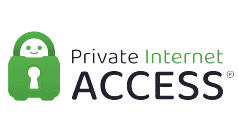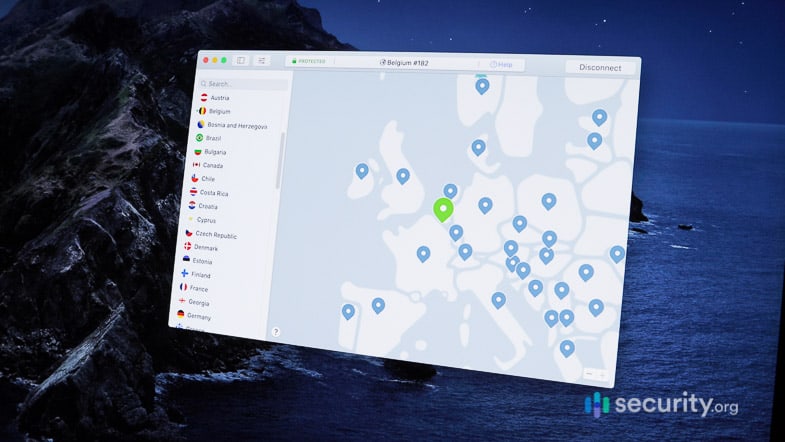 Fortnite: Battle Royale, or simply Fortnite, is still one of the most popular video games more than half a decade since its launch. We're not surprised. It combines the battle royale mechanics of PUBG with the first-person shooter action of Call of Duty, the structure-building creativity of Minecraft, dancing avatars, and a flying bus of all things! It's no wonder it captured the hearts of young and adult gamers alike.
As more people hop onto Fortnite and the competition gets fiercer, some savvy gamers have discovered that using a VPN gives them unique advantages. It can, for instance, provide a workaround to ISP throttling and lagging.
Just as looting the right items and weapons is crucial to winning the game, choosing the best VPNs to use with Fortnite is key to successfully powering-up your strategy. We're no Fortnite pros, but VPNs? That's our expertise! Keep reading for our recommendations.
Tip: The best VPNs for Fortnite also happen to be the best VPNs for online gaming. So, if you like to change things up every so often, you can also use these VPNs to play other online games.
Overview of the Best Fortnite VPNs
| System | NordVPN | Surfshark | Private Internet Access VPN |
| --- | --- | --- | --- |
| Ranking | 1st | 2nd | 3rd |
| Ratings | 9.7/10 | 9.5/10 | 9.4/10 |
| Server locations | 60+ countries | 100+ countries | 80+ countries |
| Works on PCs? | Windows and Mac | Windows and Mac | Windows and Mac |
| Works on mobile? | iOS and Android | iOS and Android | iOS and Android |
| Works on consoles? | Via router VPN | Via router VPN | Via router VPN |
| Average latency* | 78.3 ms | 135.8 ms | 86.7 ms |
| Read Review | NordVPN Review | Surfshark Review | Private Internet Access VPN Review |
Let The Battle Begin: The Best Fortnite VPNs In Detail
1. NordVPN - Best Latency

Product Specs

| | |
| --- | --- |
| Multi-hop | Yes |
| Camouflage Mode | Yes |
| Kill switch | Yes |
| Split Tunneling | Yes |
| Netflix | Yes |
| Torrenting | Yes |

Fortnite is a game of reflex, but just as you need fast hands to win, you also need a fast network. Sometimes, however, ISP throttling and a number of other issues can slow down your network. It's tough to win when you're in that situation.

Fortunately, NordVPN can help. It can change your IP address by routing your traffic through one of its servers, essentially concealing you from your internet provider so it stops throttling your network speed. Without the limiters in place, you'll have a much more enjoyable gaming experience.

What We Liked

24/7 live chat support
Support for mobile, desktop, and routers (for console gamers)
Over 5,000 servers
Low-latency servers

What We Didn't LIke

Limited to six simultaneous connections
Pricier than other options (starts at $3.99 monthly)
No native app for consoles
Fixed encryption; can't be lowered to further improve speed

NordVPN Mac App

Low-Latency Servers

Although NordVPN can help if you're experiencing ISP throttling or when your connection to Fortnite servers are sub-optimal, using a VPN can actually cause your network latency to spike. A VPN inserts an additional stop for your online traffic – the VPN server – and because of that, it will take your data a few milliseconds longer to reach Fortnite servers than when you're not connected to a VPN.

Epic Games recommends a 40- to 60-millisecond latency for the best gaming experience.1 When we compared the speed of VPNs, NordVPN ranked second in terms of latency with 78.3 milliseconds. That's a little over the recommended range, but note that we conducted that test with a VPN server in Australia. The latency improves if you connect to a server closer to you, so it's certainly possible to get a 40- to 60-millisecond latency with NordVPN.

Pro Tip: Outside Fortnite, NordVPN works great as a day-to-day VPN, with its strong encryption and features like split tunneling and DoubleVPN (multihop). Those things make NordVPN's pricing, which is slightly higher than average, more than worth it.

2. Surfshark - Best DDoS Protection

Product Specs

| | |
| --- | --- |
| Multi-hop | Yes |
| Camouflage Mode | Yes |
| Kill switch | Yes |
| Split Tunneling | Yes |
| Netflix | Yes |
| Torrenting | Yes |

In competitive online gaming, there's a type of attack called DDoS (distributed denial of service) wherein the perpetrator uses bots to flood the victim's IP address with junk traffic, causing the latter's network to crash. That's a particular concern for players of highly-competitive tournaments like the Fortnite World Cup, where the stakes can be as high as $3 million.

Fortunately, VPNs can prevent DDoS attacks, and Surfshark is especially equipped for this. It uses top-notch encryption and high-quality VPN protocols to hide your IP address from attackers. What they'll likely see instead is one of Surfshark's server IP addresses.

Even if the attackers turn their attention to the VPN servers, Surfshark can handle large influxes of traffic. Each server port has at least one Gbps bandwidth capacity, and the company is in the process of upgrading that to 10 Gbps. In short, it will take a whole lot of junk traffic to overwhelm Surfshark.

What We Liked

Up to 10 Gbps server ports
RAM-only servers for maximum privacy
Affordable pricing
Optional dedicated IP address

What We Didn't Like

Latency could be improved
No native app for consoles
Limited servers outside Europe and North America
App's high CPU usage (due to it having antivirus features, as well)

Surfshark VPN Connected

Surfshark for Non-Competitive Gamers

Surfshark isn't just for competitive gamers, though. It also has features for casual Fortnite players, such as:

Server relocation: You can choose from Surfshark's menu of over 3,000 servers in 100 locations to connect to a different Fortnite server when, for instance, your usual server is under maintenance.
Getting around restrictions: If Fortnite is blocked on your network, or if your government restricts online gaming such as in China

3

, Surfshark's Camouflage Mode and NoBorders Mode can help you get around those restrictions.
Earlier game releases: If you want early access to new updates or game titles, you can use Surfshark to change your IP location to where it's already available, and gain earlier access than everyone else in your area.

Those are just some of the benefits of using Surfshark. As one of the best VPNs around, we also recommend using Surfshark outside of online gaming to protect your privacy and personal online data.

3. Private Internet Access VPN - Best Server Selection

Product Specs

| | |
| --- | --- |
| Multi-hop | Yes |
| Camouflage Mode | No |
| Kill switch | Yes |
| Split Tunneling | Yes |
| Netflix | Yes |
| Torrenting | Yes |

Our two previous picks address very specific issues Fortnite players encounter – ISP throttling, high latency, and DDoS attacks – but some players just want a reliable VPN they can use to play Fortnite to protect their privacy or change their virtual location. For that, we recommend Private Internet Access.

Private Internet Access offers similar benefits as NordVPN and Surfshark, but it has a couple of advantages. For starters, it has an expansive fleet of servers in over 80 locations around the world, all of which offer encryption and the ability to hide your IP address.

It gets even better if you're in the U.S. Private Internet Access has at least one server in each of the 50 states. Remember, your distance to a VPN server matters in terms of speed and latency. With PIA, wherever in the U.S. you may be playing from, there's always a nearby server for you.

What We Liked

Large server network spanning 84 countries
Strong focus on U.S. servers
User-friendly mobile apps
Affordable pricing

What We Didn't Like

Unreliable customer support
U.S.-based, a potential privacy risk if not for the "no-logs" policy
Frequent server maintenance
No servers optimized for gaming, specifically

Connecting to Private Internet Access

Customizable VPN Connections

One other advantage of Private Internet Access is its customizability. You want to enjoy the best gaming experience, and sometimes, that calls for a little bit of tinkering. With PIA, you can adjust your VPN settings to an impressive degree to really fine-tune your experience.

For example, you can adjust the encryption and lower it down to 128-bit AES from 256-bit, or even forego encryption altogether. We don't recommend doing that last one when you're browsing, but when you're just casually playing Fortnite, that would be a good way to speed up your network.

Lastly, Private Internet Access is affordable. It starts at just over $2 per month if you choose a long-term subscription or $3.33 per month if you pay every year.
Conclusion: Which VPN Is Right For You?
Ultimately, the choice is yours to make. We all have different strategies and preferences, but whichever type of Fortnite gamer you are, NordVPN, Surfshark, and Private Internet Access are going to be the best VPNs for you.
Keep in mind, though, that VPNs are more than just for improving your gameplay. They are made for a grander purpose – protecting your online privacy. Whether you're clashing with other Fortnite players or just browsing the internet casually, using a VPN is a must!
FAQs
Before you hop on the Battle Bus, here's some more information about VPNs and Fortnite you might find useful.