Home Security Camera Comparison
We put the best cameras in the industry side by side to narrow down which devices will work for you and your family.
All of our content is written by humans, not robots.
Learn More
Comparing one camera to another in the massive home security industry can feel like a monumental task, so we'll simplify it for you. Today, we're putting some of the biggest and best cameras head to head. We'll also break down why cameras are important, how we compare and test them, and how much you'll pay for home security cameras.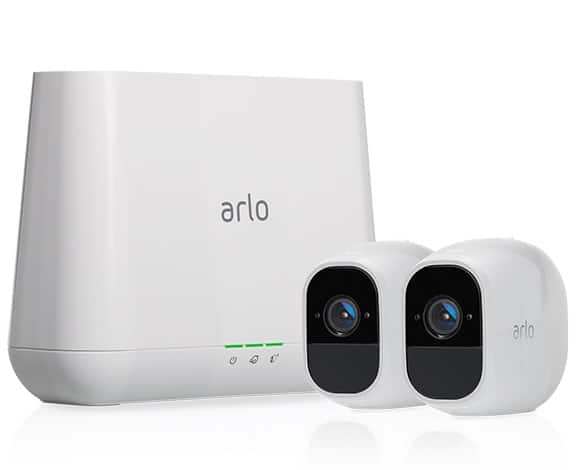 Home Security Camera Comparisons
We've completed detailed comparisons between these home security cameras:
Read our comparisons to put two cameras, or sometimes three, head to head. If you're interested in home security systems with sensors and base stations, read our home security system comparison.
Which Security Cameras Stand Out?
Like we said, comparing security cameras can be a big undertaking. The security camera industry has thousands of different options available. To help you out, we suggest starting with these three brands: Lorex, Ring, and Arlo. They offer a wide selection of cameras, and they are the highest rated brands in our testing. Most likely, you'll find a good fit for you from these brands.
Why Are Cameras Important?
We've all heard the stories and read the stats. Package theft and home burglaries are still real and recurring threats. In fact, package theft has impacted 4 in 10 Americans, according to our latest research.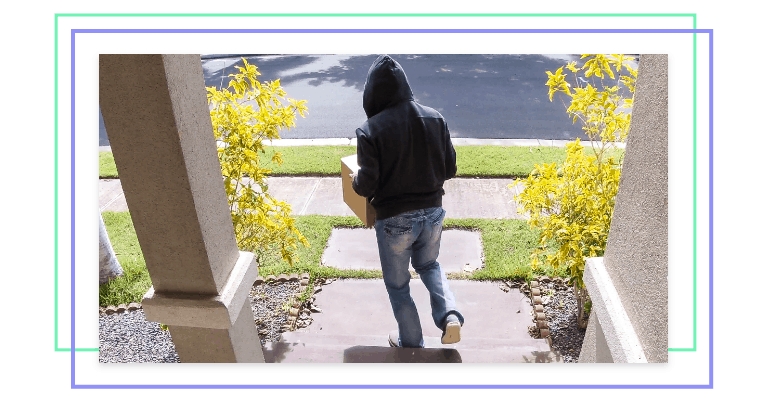 And that's just scratching the surface. We've followed crime trends closely to help you prepare for the unexpected, and that includes property crime. Check out these stats from our original package theft research:
40 percent of Americans have reported having a package stolen from their property at least once.
Of the package theft victims, 44 percent have had a package stolen at least twice.
Very few package theft victims (11 percent) reported getting their package back after the theft.
You can't put a price on personal safety. There's always the emotional toll of a burglary to consider; indeed, the aftermath of a home invasion can feel like your whole world has been turned upside down.
When all is said and done, most of us are looking for peace of mind. We want a camera that can be an effective deterrent against a home invasion,1 one of the most traumatic events to endure.
What to Look for in a Camera
To know what to look for in security cameras, it's best to first determine where you'll install your cameras. Think about how a burglar might enter your property. Consider which areas they might see as easy targets.
Indoors or Outdoors
A camera's design is often tied to its function.
If you're placing cameras outdoors, they should be weatherproof or weather-resistant, while that's not necessary for indoor cameras. In cameras, weather resistance is measured by IP ratings. A rating of IP65 or above is the industry standard. Cameras with IP ratings of 65 are dust-tight and can withstand low-pressure water jets.
Most security companies claim their outdoor cameras are weatherproof, weather-resistant, or waterproof, but these terms don't really mean much; to truly know how a camera will fare in different weather conditions, check its IP rating.
These ratings should help you determine the best place to display or install the camera. Many homeowners end up using indoor security cameras as pet or baby monitors too, so you can keep an eye on all the things that matter, even when you're not home. (Visit our best pet cameras page for lots more.) If you want a camera for your front door, you should look at our list of the best video doorbells.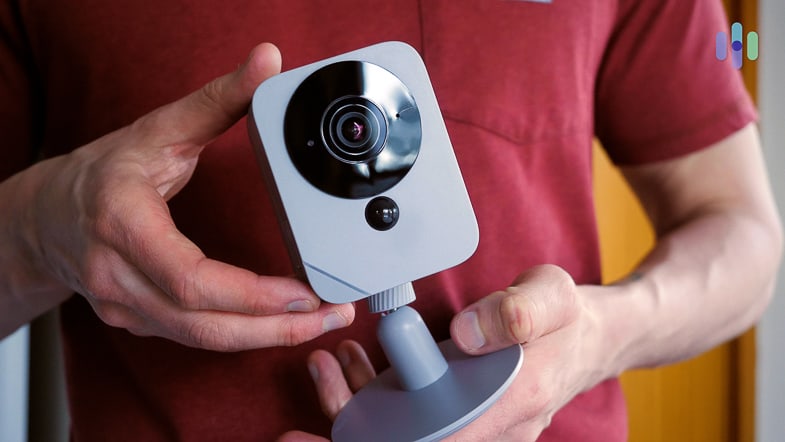 NVR/DVR Options
It's not as common these days, but we still see a good number of security camera systems with network video recorders (NVR) or digital video recorders (DVR). In simple terms, DVRs work by processing video data within the recorder, while NVR systems process data within the camera, then stream it to the recorder.
Since they process video differently, not all cameras work with NVRs. DVR systems are typically tied to wired cameras, whereas NVR systems can process data from both wired and wireless cameras. In security systems that run on NVRs or DVRs, the biggest advantage is that you have a convenient way to store video history. You can also view your footage without signing up for a monthly cloud subscription or attaching a memory card.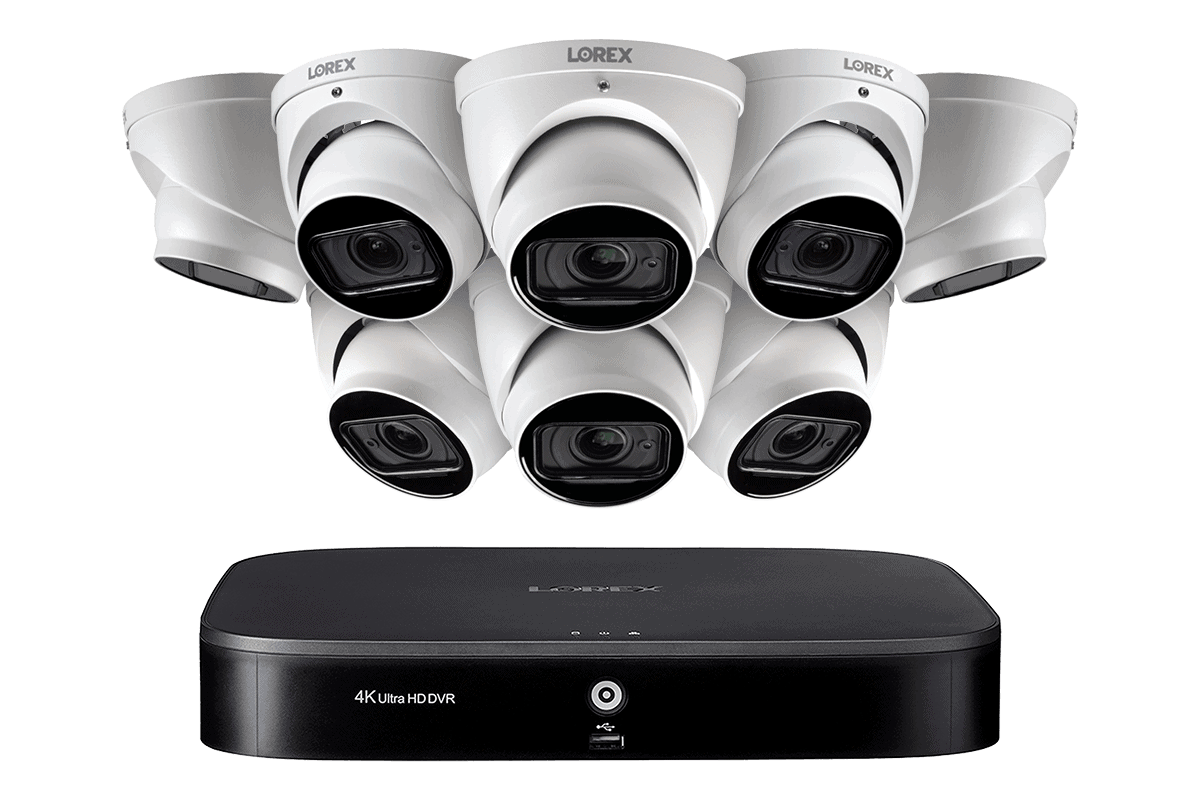 Additionally, using cameras with NVR or DVR hard drives tends to work well for covering large spaces. NVR and DVR systems are also helpful in recording and storing video on 4K ultra-HD cameras, which are becoming more commonplace.
HOT TIP: If you're setting up several Wi-Fi cameras, consider how they might affect your internet speed. It may be wise to get a second router to avoid straining the network.
Wireless vs. Wired Cameras
Wireless, battery-powered cameras are most often associated with DIY installation, although that's not consistent across the board. Some wireless cameras involve more complex setups, but the general idea is that if you can operate a drill and follow in-app instructions, you can install wireless cameras. That's the basic idea behind DIY cameras, although you can hire a professional to perform the installation if you're not comfortable.
Wired cameras have many advantages too, though they tend to be a bit more difficult to install. With wired installations, you'll want to do some planning before getting out the drill.
Here are some pros and cons of both wired and wireless cameras:
Pros of Wired Cameras
Wired camera systems can support a large number of cameras.
Wired systems offer more reliability and stability in your connection.
Wired cameras are best for long-term security setups.
Cons of Wired Cameras
Wired cameras can be difficult to install, as they often require drilling, running cables, and connecting to a power supply.
Wired cameras won't work if there's a power outage unless they have battery backup.
Wired cameras are not as portable as wireless cameras, and it's not as easy to relocate them.
Pros of Wireless Security Cameras
Most wireless security cameras are quick and easy to install, since they don't require hardwiring or complex installations.
You can relocate wireless cameras more easily than wired cameras.
Cons of Wireless Security Cameras
Many wireless cameras rely on Wi-Fi signals, so they are more susceptible to signal interference.
Wireless cameras that run on batteries require a bit more maintenance. You'll need to replace or recharge them periodically.
Motion Activation
The best security cameras offer fast motion sensor activation. This means that as soon as the camera detects motion, it sends you an alert. Since most security cameras these days run on Wi-Fi, you might encounter some speed fluctuations. In most cases, a good camera will "wake up" the moment motion occurs to send you alerts.
Smartphone Alerts
Most modern security cameras have mobile apps that are easy to learn and use. If you're out of the house, smartphone alerts are a great way to keep an eye on things from afar (such as when your puppy starts misbehaving). Beyond that, cameras offer plenty of customization. If you don't want to receive motion alerts while you're asleep, for example, you can open your camera's mobile app and create a schedule to receive alerts only when you're awake.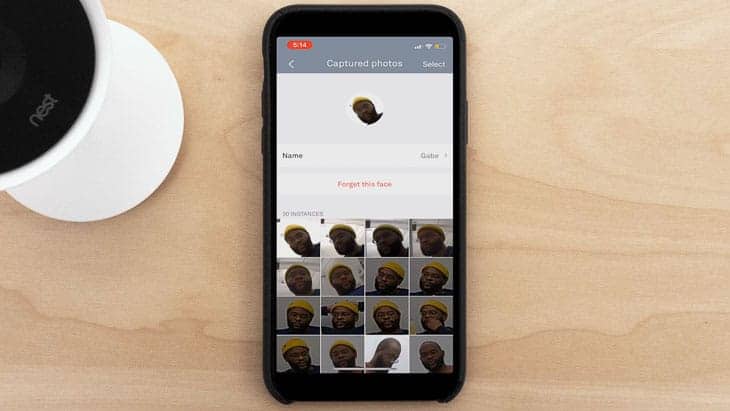 Video Resolution
In security cameras and smart TVs, video resolution refers to the number of pixels in each frame, otherwise known as the video quality. The most common video resolution in cameras is 1080p. The only exceptions are the SimpliCam from SimpliSafe and a few low-cost Zmodo cameras, which have 720p HD video. That being said, 4K is becoming a popular choice along with 1080p HD.
Cameras with 1080p resolution have 1920 pixels horizontally and 1080 pixels vertically, while 4K cameras have 3,840 pixels horizontally and 2,160 pixels vertically. Clearly, 4K video will give you a much sharper picture than 1080p, with four times as many pixels. If you're looking for a flawless picture in your camera's footage, consider one of our top-rated 4K cameras.
Night Vision
We've seen some spectacular night-vision images from our tests of security cameras, especially the best outdoor cameras. Most cameras have infrared night vision as a minimum, which is black and white but still records clear video at night. With the addition of long-range lighting like spotlights or floodlights, you'll get sharp, colored night vision at night. Bright lights aren't always ideal, though, especially if you want a hidden outdoor camera.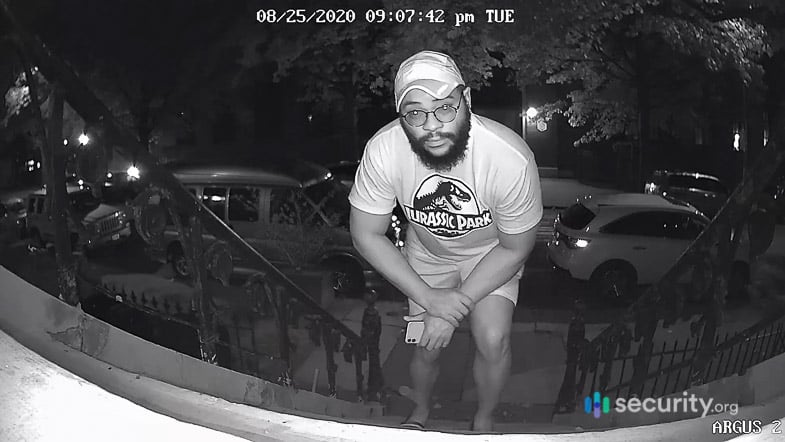 Two-Way Audio
Like 1080p HD and night vision, two-way audio has become a standard we expect in home security cameras. Cameras with two-way audio have built-in speakers and microphones for communication through the mobile app.
Just like making a phone call, you can use two-way audio to talk to people around the house, but since we're talking about home security, you can also use it to spook intruders. Believe it or not, a homeowner's voice is one of the most effective deterrents to home invasions. Even saying something as simple as "May I help you?" has a way of sending crooks fleeing.
Field of View
Your camera's field of view is how much the human eye can see through its display. Some camera vendors calculate the field of view using the two horizontal edges of the screen; for others, the field of view refers to the diagonal edges, measured in degrees.
A 120-degree field of view is pretty standard across the board. For larger spaces like playrooms or open floor plans, a wider view might be more suitable. But be careful with cameras that boast wider fields of view (up to 180 degrees). A few cameras we've tested had a slight problem with distorted edges.
Emergency Connectivity
Once a mainstay of professional security systems, emergency connection is starting to pop up in stand-alone security cameras too. Brands like YI and Canary are partnering with Noonlight,2 a professional monitoring service that can dispatch appropriate emergency responders if you're feeling unsafe.
FYI: Safety features like Noonlight usually require you to keep your smartphone's location detection on at all times. Otherwise, the emergency response might not work properly.
If you want a camera that connects to emergency services, this will add to the cost. Like we said, though, few things are more important than feeling safe in your own home.
Artificial Intelligence
Person detection lets cameras differentiate between people, pets, and moving objects like cars. That leads to stronger and more specific notifications.
Moving a step forward, facial recognition technology means that the camera can map out facial features of someone in your home. The data is stored in a database to compare with other individuals' data. The more robust the data set is, the more the camera can identify people you recognize.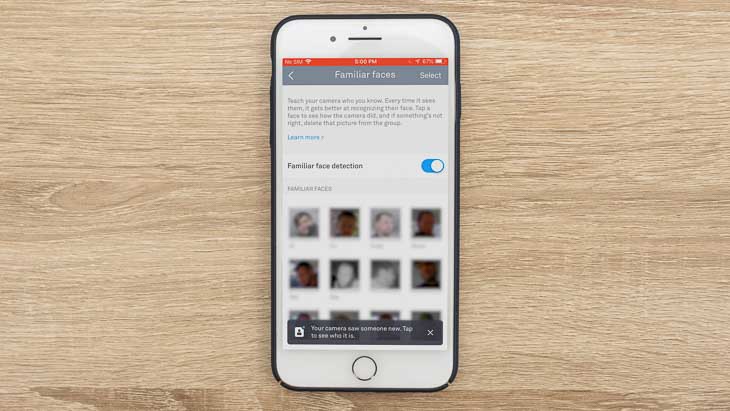 Many camera brands are starting to embrace AI facial recognition technology, as it adds a lot of intel to the home security experience. If someone appears at your front porch, for example, the camera works to determine whether it's someone suspicious, or just the kids coming in from a bike ride.
Connectivity
Most cameras connect to smartphones through standard Wi-Fi. Some cameras also offer 4G or cellular connection if you'd rather not rely on wireless internet. Typically, you'll download the mobile app, scan the QR code, and pair the camera with your home network. Often, the camera will require a firmware update before the syncing process is complete.
One quick tip for Wi-Fi setups: Find your Wi-Fi network credentials before beginning any camera setup, and keep them on hand. You'll need to enter your login and password to link the device to your home network.
Keep in mind that each additional camera will add about two to three minutes of setup time. You might encounter more complex setups if you're adding six or more cameras to your home. Learn more about the camera installation experience in our security camera installation guide.
Smart Platform Integrations
If you already have a smart home, get a camera that works with one of the two most popular voice assistants, Amazon Alexa and Google Assistant. There are also cameras that work with IoT devices like smart locks, smart lighting, and smart plugs, allowing devices to trigger one another.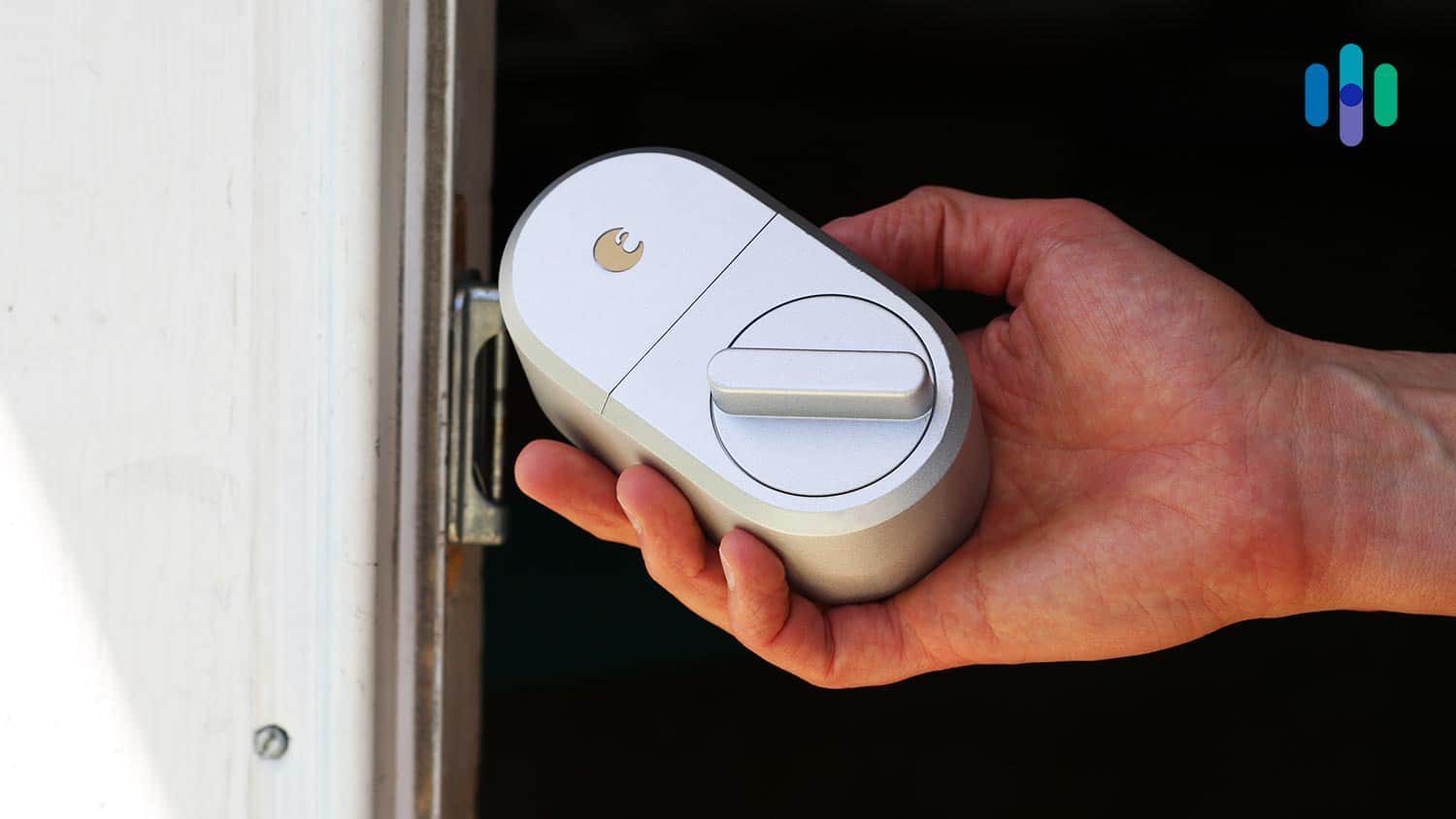 How Much Do Security Cameras Cost?
Individual security cameras start as low as $26 and go up to around $400. If you're looking to store video footage through your camera's mobile app, you might consider a cloud storage subscription. With wireless cameras, you might pay $3 to $10 per month for video storage, depending on the features you're looking for and the amount of video footage you're planning to store. A Nest Aware subscription, for example, costs $6 a month or $60 a year for 30 days' worth of cloud storage. Learn more about Nest camera pricing.
Some cameras let you save your video history to a micro-SD card and avoid monthly cloud subscription fees. Micro-SD cards are fairly inexpensive, so if your camera has a micro-SD card slot, this is a great option to record video.
Here are a few more cost considerations to remember.
Self-Monitoring vs. Professional Monitoring
Self-monitoring is a convenient and free option for using your cameras. With cameras that offer micro-SD card storage, you can keep an eye on your home whenever you'd like just by opening your cameras' mobile app. All you have to worry about is the storage space on your micro-SD card. Many cameras offer both micro-SD card storage and cloud storage.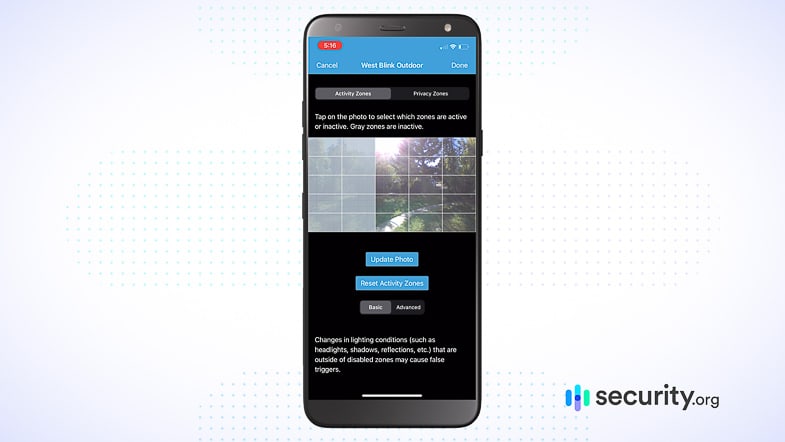 Professional monitoring, on the other hand, means you're paying for 24/7 coverage through a third-party security service. It's up to you to decide whether you want to do your own monitoring or go the extra mile for professional monitoring. Self-monitoring is definitely the more budget-friendly option, though.
To help you demystify the buying process, check out our full guide to security camera costs.
How to Save Money on Security Cameras
How much you'll save on a security camera depends on which camera or system you choose. Some brands offer deals on camera or system bundles, or you can try buying during sales holidays like Prime Day, Cyber Monday, and Black Friday.
Bundles and Packages
In home security, bundling means buying several cameras at once. Normally, buying cameras as a bundle is pretty cost-efficient. The bigger the bundle, the more you'll save.
Prime Day, Black Friday, and Cyber Week Deals
Amazon Prime Day is an ideal time to save money on home security products like Ring and Blink cameras, as well as devices from companies that Amazon doesn't own. There are also other savings events throughout the year, like Black Friday, the official kickoff to the weeklong holiday shopping season. Whether you're looking at early-bird sales or waiting a few days to check out the Cyber Monday deals, discounts on cameras are plentiful.
For specific ways to save, check out the latest Prime Day home security camera deals, or head over to our security camera Black Friday and Cyber Monday deals guide.
Final Thoughts
You can learn a lot by comparing security cameras side by side. If you have more questions or are curious about security cameras in general, read our complete home security camera buying guide, as well as our guide to where to place your home security camera once you have it. We hope these resources, combined with our extensive research on property crime and home safety, give you a better picture of which cameras will work best for you.
Frequently Asked Questions
Don't worry; we're not leaving without answering a few of your most burning questions about security cameras.