VPNs for Chromebook: Which VPNs Are the Best?
Secure your Chromebook's internet access with these affordable, fast, and reliable VPNs.
2,500+ research hours
50+ VPNs reviewed
300 speed tests
6 experts consulted
3 VPNs recommended
Best for Overall Privacy

Best Features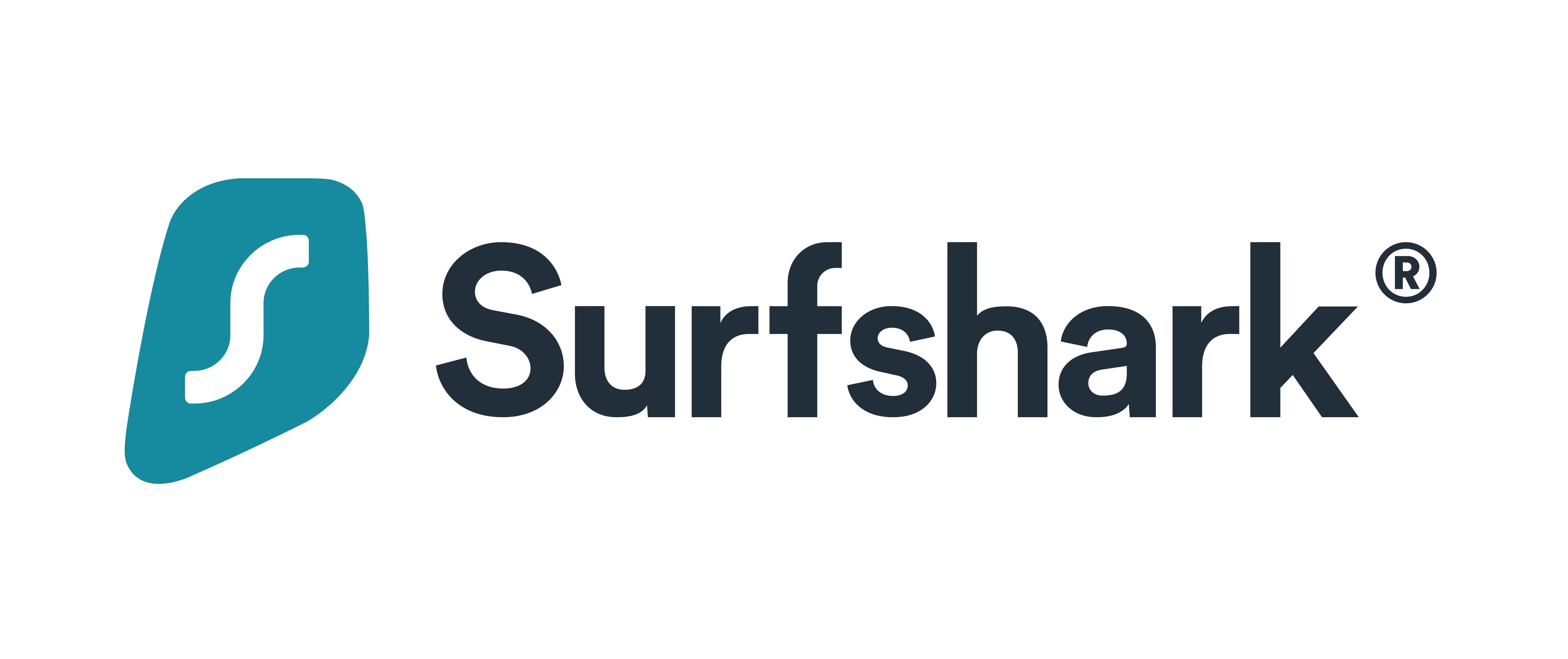 Best Price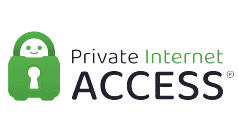 The Chromebook's not-so-secret recipe for success is its heavy reliance on the internet. By relying mostly on online tools, it gracefully sidesteps the need for the high-performance hardware that makes Mac and Windows laptops expensive. As such, Chromebooks typically cost $200 less than even the most budget-friendly laptops.
There are, of course, drawbacks to the Chromebook's unique approach. Depending on the internet for most tasks carries risks. Chromebooks are safe from malware (for now), but there's potential for privacy breaches when you use online services.
We urge Chromebook users to safeguard their devices and personal data with a virtual private network, or VPN. But which one? Let's discuss the three VPNs we recommend the most for Chromebook users and why they're the best.
The Best VPNs for ChromeOS
| System | NordVPN | Surfshark | Private Internet Access VPN |
| --- | --- | --- | --- |
| Ranking | 1st | 2nd | 3rd |
| Ratings | 9.7/10 | 9.5/10 | 9.4/10 |
| Price range (monthly) | $3.19 to $14.99 | $2.49 to $12.95 | $2.03 to $11.95 |
| Money-back guarantee | 30-day | 30-day | 30-day |
| Encryption | 256-bit AES | 256-bit AES | 256-bit AES |
| Protocols | NordLynx, OpenVPN | WireGuard, OpenVPN | WireGuard, OpenVPN |
| Google Play Store rating | 4.5/5 | 4.3/5 | 4.5/5 |
| Read Review | NordVPN Review | Surfshark Review | Private Internet Access VPN Review |
Digging Deeper: Why They're the Best Chromebook VPNs
1. NordVPN - Best Chromebook VPN for Privacy

Product Specs

| | |
| --- | --- |
| Multi-hop | Yes |
| Camouflage Mode | Yes |
| Kill switch | Yes |
| Split Tunneling | Yes |
| Netflix | Yes |
| Torrenting | Yes |

If you didn't already know, Chromebooks run on ChromeOS, which is compatible with Android apps. That's why Chromebook apps come from the Google Play Store. It makes sense, then, to choose the best VPN for Android — NordVPN — as your Chromebook VPN.

NordVPN is particularly impressive in keeping online data private. It uses the best encryption standard in the industry, 256-bit AES, and the most reliable protocols for transmitting VPN traffic, OpenVPN and WireGuard. NordVPN also has a vast server network, innovative features, and a faultless privacy policy.

What We Liked

256-bit AES encryption
OpenVPN and WireGuard protocols
Online Threat Protection
4.5/5 Google Play Store rating

What We Didn't Like

ChromeOS app is essentially a blown-up Android app
Occasional connectivity problems
No ChromeOS support for add-on Nord apps, such as NordPass
Limit of six devices per account

NordVPN on Mac

The NordVPN ChromeOS app is essentially a blown-up version of the Android app, which is both good and bad. It's good because NordVPN's Android app is feature-rich. It has split tunneling, a kill switch, Threat Protection, and tapjacking protection.1 Chromebook users get to enjoy those features as well. On the other hand, since the Android app is optimized for touch-based controls, it's not the most intuitive app to use on a laptop.

If you can see past that shortcoming, you'll enjoy a great level of privacy with NordVPN. Our personal favorite feature is Threat Protection, since the primary market for Chromebooks is people who browse a lot. NordVPN's Threat Protection blocks websites that contain malware, potential phishing links, or adware that can compromise your online data. That's on top of encrypting your online traffic, of course.

We nominate NordVPN as the overall best Chromebook VPN for privacy. It's not perfect, but it offers better encryption than most ChromeOS VPNs backed by its 5,000-server network. Plus, the ChromeOS app is well-liked by most users, garnering an average rating of 4.5 out of 5 on Google Play.

FYI: All Chromebooks launched since 2019 support Android apps, and most Chromebooks produced after 2016 are also compatible.2 If you're using an older Chromebook that doesn't support Android apps, you can use NordVPN's web extension instead to enjoy VPN protection while browsing.

2. Surfshark - Best Chromebook VPN for Extra Features

Product Specs

| | |
| --- | --- |
| Multi-hop | Yes |
| Camouflage Mode | Yes |
| Kill switch | Yes |
| Split Tunneling | Yes |
| Netflix | Yes |
| Torrenting | Yes |

The Chromebook is a versatile productivity tool, and Surfshark is one of the most robust VPN apps we've tested. Sounds like a match made in heaven, no?

In terms of keeping your online data private, Surfshark is a top-grade VPN. It has over 3,000 RAM-only servers — the best kind for VPNs — and all those servers support the OpenVPN and WireGuard protocols. Surfshark also offers a host of extra features that can help you double-down on locking your online data. It has camouflage mode, for example, which can evade detection from networks or governments that don't allow or limit the use of VPNs.

What We Like

Lots of extra privacy features
Dynamic multihop for power users
RAM-only servers
Alternative ID feature

What We Didn't Like

Lapses in app design
Lack of streaming-optimized servers
No phone support
Some extra features require an upgrade to Surfshark One

Surfshark VPN Connected

Surfshark functions perfectly well as a day-to-day VPN, but it also has some features that made us go, "Hmm, that's smart." The company recently introduced a feature called Alternative ID, for example, and we think it suits Chromebook users well.

Alternative ID creates an alternative online identity for you, complete with an alias, birthdate, home address, and email address. You can use the identity to sign up for online services you think aren't trustworthy enough to know your real identity, so you can use their services without risking your privacy. You'll need a Surfshark One subscription to use the feature, which is a couple bucks more expensive than a regular Surfshark subscription.

CleanWeb 2.0 is another feature you may find useful. It's part of the Surfshark VPN web extension, which is highly compatible with Chrome. When enabled, CleanWeb 2.0 blocks ads, pop-ups, trackers, phishing links, and malware. That way, you can focus more on the tasks at hand while also keeping your device safe from privacy invaders.

Pro Tip: Most VPNs can shield your online traffic from prying eyes, but most don't offer protection against malware, spyware, trackers, and phishing links. Surfshark is one of the few VPNs that offers such protection through add-on features that come with its VPN subscriptions.

3. Private Internet Access VPN - Best-Priced Chromebook VPN

Product Specs

| | |
| --- | --- |
| Multi-hop | Yes |
| Camouflage Mode | No |
| Kill switch | Yes |
| Split Tunneling | Yes |
| Netflix | Yes |
| Torrenting | Yes |

One of the most attractive things about Chromebooks is their price; they're simply more affordable than Windows and Mac laptops. A huge portion of Chromebook's users are students who may have a limited budget for digital tools like VPNs.

VPNs are generally inexpensive, but Private Internet Access' subscription prices are hard to beat. A three-year subscription — enough to get a student through most of their high school or college years — costs only $79. That's roughly $2 per month. Better still, one subscription is good for unlimited devices, so it can be shared among classmates, friends, or family members.

What We Like

Seven-day free trial if you buy from Google Play
Affordable subscriptions starting at $2.19 per month
Customizable app
Solid encryption and VPN protocols

What We Didn't Like

Heavier focus on U.S.-based servers
Decent speeds
Can cost up to $12 if you choose to pay monthly
Reports of crashes after major app upgrades

Private Internet Access Connected

An affordable VPN is good, but does Private Internet Access actually protect your online traffic? We'll let the features do the talking. For starters, Private Internet Access has a network server that runs only on RAM. That's the gold standard in VPN servers. The company also offers top-notch encryption standards: 128-bit and 256-bit AES. We prefer the latter, but if you want to prioritize speed, 128-bit AES offers slightly less protection but faster connections.

Private Internet Access may not have as many features as NordVPN or Surfshark, but it has all the basics covered. It will encrypt your data, route it through a secure server, and hide your IP address. It also ranked sixth in our VPN speed comparison.

Overall, Private Internet Access is a fast, secure, and reliable option despite its cheap price tag.

Pro Tip: You can get a seven-day free trial if you buy your subscription through the Private Internet Access Android or Chrome OS app. If you buy directly from PIA's website, there's a 45-day money-back guarantee with plans of one year or longer.
Conclusion: Do I Really Need a VPN?
Chromebooks are designed to work seamlessly with cloud-based applications and services. That virtually eliminates the risk of malware infection within the device, but it increases privacy risks.
Picture this: To edit photos on a Windows laptop, you can use a locally installed photo editor. Your private photos won't have to leave your device at all. To edit photos on a Chromebook, you'll need a cloud-based photo-editor app, which requires you to upload your photos to a cloud server. While in transit, your photos can be intercepted, seen, or tracked by third-parties like your internet provider, network administrator, or even a hacker.
The same is true for any data you transmit through your Chromebook, and the only real way to protect your data from such privacy risks is to use a VPN. So, yes, a VPN is a must-have, and if you're looking for the best VPNs to use for your Chromebook and other devices, NordVPN, Surfshark, and Private Internet Access are your best options.
FAQs
Refer to this FAQ section for additional information about VPNs for your Chromebook.