The Best VPNs for the Netherlands
Whether the Netherlands is your homeland or you're just visiting, these are the best VPNs with large presences in the Netherlands.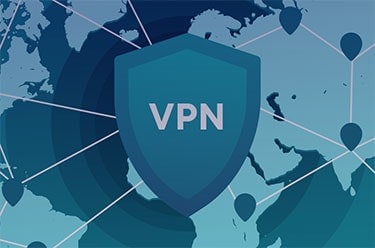 Maybe you're a student at the University of Amsterdam, or maybe you're on a summer trip to Holland. Whatever the reason, a VPN is a great way to protect yourself online with just a tap. Of course, choosing a VPN can be difficult, especially if you're in a new place. Well, we've done the work of finding out which VPNs work the best in the Netherlands. Just sit back and enjoy browsing!
VPN Features We Tested
| | |
| --- | --- |
| Encryption | 256-bit AES |
| Netherland server speeds | 20+ Mbps |
| Netherland servers total | 70-952 |
| Netflix Netherlands access | Some, not all |
When you think of Holland, you most likely think of tulips, windmills, wooden shoes, and other local treasures. But when it comes to data privacy, getting a VPN in the Netherlands can seem like a toss-up. As the Netherlands is a member of Five Eyes, VPN companies based in Holland could be forced under the law to give the government customers' data. And even though Holland residents are protected by the E.U's General Data Protection Regulation,1 that doesn't apply to visitors from outside the E.U like us. And so, we looked for the best VPNs with strong presences in the Netherlands in the form of multiple servers. Let's take a closer look.
Comparison of the Best VPNs for the Netherlands
| System | NordVPN | Surfshark | Private Internet Access VPN | IPVanish | CyberGhost | PureVPN |
| --- | --- | --- | --- | --- | --- | --- |
| Ranking | 1st | 2nd | 3rd | 4th | 5th | 6th |
| Ratings | 9.7/10 | 9.5/10 | 9.4/10 | 9.3/10 | 8.9/10 | 8.9/10 |
| Number of Servers in the Netherlands | 200+ | Unspecified | 952 | 160 | 70 | 316 |
| Minimum Monthly Cost | $3.71 | $2.30 | $2.19 | $2.25 | $2.92 | $3.96 |
| Contract Length Range | 1 month- 2 years | 1 month- 2 years | 1 month- 3 years | 1 month- 3 years | 1 month- 1 year | 1 month- 1 year |
| Netflix | Yes | Yes | Yes*Sometimes | Yes*Sometimes | No | Yes |
| Torrenting | Yes | Yes | Yes | Yes | Yes | Yes*Sometimes |
| Five Eyes Member | No | Yes | Yes | No | Yes | No |
| Read Review | NordVPN Review | Surfshark Review | Private Internet Access VPN Review | IPVanish Review | CyberGhost Review | PureVPN Review |
Summary of the Best VPNs for the Netherlands
Detailed List of the Best VPNs for the Netherlands
Methodology
When looking for the best VPNs for the Netherlands specifically, our main concern was finding VPNs with large presences in Holland evidenced by their number of servers. Of course, the amount of servers in the Netherlands isn't the only thing we keep in mind. We also test out every VPN against high standards of security, usability, performance and pricing. While our VPN guide explains our testing process in detail, we've provided a summary below.
Security
First and foremost, we look for companies based in countries that are non-members to Five Eyes, Nine Eyes and 14 Eyes. We also look to make sure that the VPN doesn't log any of our web activity or private IP addresses by reading its privacy policy. When it comes to encryption, we prefer AES-256, and we love when VPNs encrypt our data multiple times through multiple servers, a process called multi-hop. Finally, we perform DNS and WebRTC leak tests using DNSLeakTest.com and a tool from ExpressVPN to ensure that our websites visited and private IP addresses are being kept in the VPN's encrypted tunnel.
Usability
Of course, we test each VPN's apps across multiple devices to make sure that they're user-friendly, even if you've never used a VPN in your life. We prefer VPNs that we can use with Netflix, torrenting sites, and other entertainment platforms like Hulu and Prime Video. The VPN should also allow for split tunneling, which means that we can route some of our traffic to the public network directly to save on bandwidth. Of course, we check to make sure that our IP address is actually being replaced with a new one, ideally every single time we connect. That's called dynamic IP addresses, while, if we got the same one every time, we'd call it static.
Performance
We also test the VPN's upload speed, download speed and amount of latency using tools from Ookla. In an ideal world, the VPN doesn't slow down our speeds by more than 40 percent in any of these categories.
Pricing
We can't ignore the bottom line, which is why we look for affordable VPNs that cost no more than $10 a month at the highest. Typically, VPNs have month-to-month options as well as long-term options that are discounted. We also look for VPNs with free trial periods so you can test them out for yourself. And while free VPNs may sound ideal, they usually come with limits on the number of devices you can use, the amount of data you can use in a day, and more, so we actually prefer paid options.
Now, there's also a few other factors we consider, including:
Device compatibility: We ensure that each VPN works on iOS, Android, macOS and Windows devices at the very least. However, we also look for VPNs that work with Linux devices, routers, Roku, Fire TV Sticks, and more. Our readers have all different types of devices, and we consider ourselves to be Equal Opportunity VPN Experts.
Customer support: VPNs are notorious for having little to no customer support by humans, so we prioritize options with live chats (robots don't count) or, even better, phone numbers.
Company history: Of course, we also do our Googling to ensure that the company hasn't given over customer data to governments in the past and hasn't had any security breaches. You know what they say: by examining the past, we can prevent ourselves from making the same mistakes in the future.
Frequently Asked Questions
We never tire of talking about VPNs! Here is some more information for your noodle.