Best Home Security Systems for Seniors in 2023
These security systems are ideal for the older adults in your life, as tested by our experts.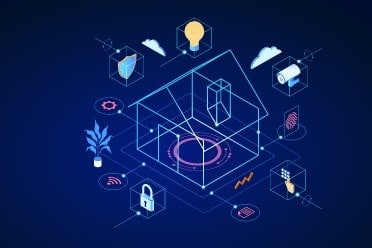 10,000+ research hours
60+ systems tested
150+ simulated break-ins
40 systems reviewed
7 systems recommended
We owe it to our aging loved ones to provide them the best protection so they can feel safe at home. But with so many options available, what are the best home security systems for seniors?
There are many different aspects to consider, first among which is ease of use. The ideal security system is one that incorporates technology that isn't overly complicated. Whether it's a DIY system with components that are easy to install or a professionally set up system where technicians handle everything, it should make the lives of our loved ones easier, not the other way around.
There shouldn't be any hidden costs, confusing contracts, or pricing games, either; but unfortunately, there are must-avoid alarm companies that employ such tactics to prey on vulnerable seniors.
Ultimately, though, our loved ones' safety is the number one priority. So while there are many factors to consider when choosing a security system for them, the security systems' reliability remains paramount. Fortunately, some of the best and most reliable security systems we've tested meet the criteria above, and that's why they are the best security systems for seniors. Those are ADT, SimpliSafe, Vivint, abode, Frontpoint, Ring Alarm, and Cove. Let's dig deeper.
Senior-Friendly Preferences
| | |
| --- | --- |
| Monitoring | Professional |
| Contract lengths | Long-term or month-to-month |
| Safety features | Emergency medical monitoring |
| Installation | Professional or DIY |
Comparison of the Best Security Systems for the Seniors
| System | ADT | SimpliSafe | Vivint | abode | Frontpoint | Ring Alarm Security Kit | Cove |
| --- | --- | --- | --- | --- | --- | --- | --- |
| Ranking | 1st | 2nd | 3rd | 4th | 5th | 6th | 7th |
| Ratings | 9.8/10 | 9.2/10 | 9.4/10 | 8.0/10 | 8.9/10 | 7.7/10 | 8.7/10 |
| Package Cost | Request a quote | $250 and up | $150 and up | $219.99 and up | $129 and up | $159.99 and up | $229 and up |
| Contract length | 36 months | Month-to-month | Month-to-month or 60 months | Month-to-month or 36 months | Month-to-month | Month-to-month or 1 year | Month-to-month |
| Professional monitoring prices | $45.99 a month and up | $19.99 a month and up | $29.99 a month and up | $20 a month or $200 a year | $49.99 a month | $20 a month | $17.99 a month and up |
| Free plan | No | Yes | No | Local alerts with text, email, and app notifications | Local alerts only | Local alerts with text and email notifications | Local alerts with text, email, and app notifications |
| Installation type | Professional | DIY or professional | Professional | DIY or professional | DIY or professional | DIY or professional | DIY or professional |
| Read Review | ADT Review | SimpliSafe Review | Vivint Review | abode Review | Frontpoint Review | Ring Alarm Security Kit Review | Cove Review |
Best Home Security Systems for Seniors
Detailed List of the Best Home Security Systems for Seniors
1. ADT - Best Traditional Home Security

Product Specs

| | |
| --- | --- |
| Equipment Costs | Starting at $109 |
| Monitoring Options | Professional only |
| Monthly Monitoring Costs | Starting at $49 |
| Contract Lengths | 36 months |
| Installation Options | Professional |
| Smart Platform Integration | Alexa and Google Home |

It's one thing to ensure a loved one's safety; making sure they feel protected is another. You get both with ADT, a company that has been around for ages. Its reputation in the industry inspires confidence, backed by its state-of-the-art security systems with top-quality equipment and a strong monitoring network.

ADT's adaptability is also a huge factor. Seniors who are comfortable around technology will find the touchscreen control panel and ADT Control app easy to use. For those who may prefer a more old-school system, however, ADT has the ADT Command system, which includes a control panel with a hard-touch keypad and none of the confusing controls.

ADT Equipment Overview

ADT boasts an impressively wide array of equipment, but even the simplest ADT system accomplishes a lot in terms of protecting your loved ones. The ADT Command LCD is a straightforward security system that provides users security sensors. These sensors are connected to the Command control panel, which then links them to a professional monitoring center for monitoring. And when it comes to professional monitoring, ADT never fails as it has nine monitoring facilities all around the U.S.

Despite its classic appearance and physical buttons, the control panel uses modern technology, such as a cellular chip, to ensure uninterrupted connectivity to the monitoring center. It also comes with backup measures that keep the system running even through power, internet, and landline outages. In short, it's simple but perfectly dependable, just what we want in a security system for seniors.

| Packages | Components |
| --- | --- |
| Custom | Smart home hub, keypad |
| Starter | Smart home hub, keypad, two door and window sensors, one yard sign, four window stickers |
| Starter Plus | Smart home hub, keypad, four door and window sensors, two motion sensors, one yard sign, four window stickers |

ADT also offers a bevy of security sensors to ensure your aging loved one's safety. The security system can include motion sensors, door/window sensors, glass break sensors, and even panic alarm buttons. However, most customers opt to add environmental sensors as well. For an extra cost, you can add monitored fire alarms, carbon monoxide detectors, and flood sensors.

One shortcoming of the Command LCD is that it does not support security cameras so you'll rely primarily on sensors for security monitoring. If you want to add video surveillance, you'll have to use a standalone security camera system. You may check with ADT for options they can recommend, or you can see our list of the best security cameras for additional guidance.

ADT Samsung SmartThings Starter Kit

FYI: ADT now offers a DIY security system under ADT Self Setup. This security system uses wireless components, plus it offers video monitoring through Google Nest's reliable and high-quality security cameras. You can build your own custom security system or buy a pre-customized system starting at just over $300.

ADT Prices

ADT prices vary depending on the equipment and features of your choosing. You can find out their pricing by going to their website and checking out available packages. As a bonus, there's a good chance you'll get discounts if you buy online, as ADT runs special online deals online.

Just to give you an overview, a standard security system from ADT costs $480 and up. That is, by no means, a small amount, but with ADT, you don't have to pay up-front. ADT offers financing options between 24 and 60 months. Here's a sample computation for the $480 package.

| | |
| --- | --- |
| Full price | $479.20 |
| 24 months | $19.97/mo. |
| 36 months | $13.31/mo. |
| 60 months | $7.99/mo. |

Aside from the equipment, you'll also pay a monthly monitoring fee, with prices ranging from $45.99 to $59.99. The most expensive plan includes security camera access, home automation, and cloud video storage. If you don't want any of those, you can go with the barebones $45.99 plan, which includes professional monitoring.

Senior discount: While it's not advertised heavily, ADT offers 20 percent professional monitoring and installation discounts to AARP members. Click here to learn more about ADT's deals.
Contract: ADT requires a 36-month contract. Failure to fulfill the contract will result in hefty penalties, but the contract also lists the conditions that could allow you to cancel without fees.
Payment options: ADT offers flexible monthly installments of up to 36 months, but you can also pay the entire equipment cost upfront.
Extras: Adding home automation and video monitoring will drive up your professional monitoring fee up to $59.99 per month.
Installation: ADT requires professional installation, which isn't free. It usually costs $99, but you may need to pay more if you buy a security system for a large home.

2. SimpliSafe - Best Self-Monitored Alarm for Seniors

Product Specs

| | |
| --- | --- |
| Equipment Costs | Starting at $250 |
| Monitoring Options | Professional and DIY |
| Monthly Monitoring Costs | Starting at $20 |
| Contract Lengths | Single month only |
| Installation Options | DIY |
| Smart Platform Integration | Alexa and Google Home |

SimpliSafe is at the apex of DIY home security. Everything about it is simple, from the installation process to monitoring.

In our experience testing SimpliSafe, the DIY installation process takes no more than 30 minutes. Anyone that can hang a picture frame on a wall can probably install the system themselves, thanks to the peel-and-stick adhesive backing of most of its sensors.

FYI: Some components, like the motion sensor, are intended to be mounted high on a wall. For your loved one's safety, it's best to have the system installed by someone else. In case no one is available, SimpliSafe offers professional installation for $79.

Once installed, the system is easy to use, relying on a keypad (and smartphone app) for most of the controls. Monitoring is simple too: You can pay a monthly fee for professional monitoring, which is what we recommend, or monitor it yourself for free.

Lastly, SimpliSafe is a security system that doesn't require credit checks or long-term contracts, so there really isn't much to deal with if you choose SimpliSafe.

SimpliSafe Prices and Overview

SimpliSafe prices start at $250 for brand-new kits. SimpliSafe's website shows ready-to-go kits in order of home size. It has security systems for large homes as well as small condos or senior living spaces. If that's not enough, you can buy items separately, choosing from motion sensors, security cameras, smoke alarms, and more.

| SimpliSafe packages | Price |
| --- | --- |
| The Foundation | $244.96 |
| The Essentials | $274.95 |
| The Hearth | $394.91 |
| The Knox | $469.07 |
| The Haven | $509.86 |
| The Lighthouse | $464.93 |
| The Beacon | $699.90 |

SimpliCam and Packaging

You don't need to pay a monthly fee to keep SimpliSafe running, as long as there's someone that can monitor and respond to alerts coming from the system. That said, we recommend signing up for a professional monitoring plan, starting at $19.99 per month with the Standard plan.

Normally, we recommend the more expensive $29.99 Fast Protect plan, but for those looking for a simple yet reliable home security for seniors, the Standard plan is a great fit. It already covers the basics and can prompt the monitoring center to respond to security, fire, or medical emergencies. It doesn't have advanced features like home automation or video recording, but if you don't need those anyway, you'll save a lot if you go with the Standard plan.

Another reason that we recommend getting a monitoring plan is cellular backup. SimpliSafe systems rely on Wi-Fi to send alerts, but with a plan, it gains access to cellular networks that it can use as backup to generate alerts when Wi-Fi or internet is down. This is a great backup measure.

If you have SimpliSafe cameras, they won't record if you're on the Standard plan, but you can check on the cameras by streaming live footage to your smartphone. Of course, for seniors who need a little bit more monitoring, you can upgrade to the $29.99 Fast Protect plan to store recordings or buy a separate cloud recording plan starting at $4.99 per camera per month.

Setup and Operation

The vast majority of customers set up SimpliSafe themselves. In fact, SimpliSafe is the best DIY security system. Even older adults can install the systems themselves if they have good mobility. The installation doesn't require tools; most sensors come with peel-and-stick adhesive strips, and the SimpliSafe base station plugs into a wall. The only exception is the SimpliSafe Video Doorbell Pro, which requires drilling. However, if you prefer professional over DIY installation, you can order professional installation for $79.

Operating a SimpliSafe system is also a breeze. Tech-savvy seniors can use voice commands or a smartphone app if they are on the Interactive plan. The smartphone app and voice commands via Alexa, Google Home, or Siri will let them arm and disarm their SimpliSafe system from the comfort of their couch or bed. SimpliSafe also offers control options for seniors who are not inclined to use smartphones or smart speakers. They can arm or disarm the system with the base station's wireless keypad or a remote-control button that attaches to a key ring. Most SimpliSafe starter kits include both products.

In addition to controlling the SimpliSafe system, the app, base station, and key ring device have panic buttons. Your aging loved one can use the buttons in case of medical emergencies, break-ins, or other dangers. As soon as they press a panic button, the SimpliSafe base station will alert SimpliSafe's monitoring facility and trigger an alarm response. This feature, however, requires a paid monitoring plan.

SimpliSafe Equipment Examples

SimpliSafe equipment isn't only for home security. Of course, that's the main focus, and the reason that SimpliSafe offers a wide variety of sensors and security cameras, but you'll be happy to know that SimpliSafe also has sensors for life and home safety. We're talking about carbon monoxide detectors, smoke alarms, and flood sensors that can alert you to home dangers.

If you're on any of the professional monitoring plans, those sensors can also alert SimpliSafe's monitoring service in order to deliver the help your loved one needs in times of crisis. SimpliSafe can dispatch police, fire, and medical emergency response.

You can add home automation too, but only if you enroll in the Fast Protect plan. With home automation, you'll be able to integrate SimpliSafe with Alexa, Google Assistant, Google Nest smart thermostats, and August smart locks for additional control and comfort features. If you think your loved one will benefit from these features, we suggest giving the Fast Protect plan a try, especially since there's a 30-day free trial for new users.

Now, those are advanced features, but at the very least, every SimpliSafe system comes with a base station – the single most important component of the system. It's responsible for receiving alerts from wireless sensors and forwarding those alerts to the relevant people i.e. you or the monitoring center if you're on a plan.

The base station is also quite nifty in terms of features. Because the entire system's functionality rests on the base station's reliability, the device is equipped with a 24-hour battery backup, a siren, and tamper-proofing. It also comes with a cellular chip that will activate if you sign up for a monitoring plan, ensuring alert delivery even when the internet is down.

SimpliSafe Base Station

The cheapest SimpliSafe kit combines a base station with a wireless keypad, an entry sensor for the main doorway, and an indoor motion sensor. You can also purchase additional equipment. Here are the SimpliSafe products we've tested:

SimpliCam: The SimpliCam is a low-priced indoor security camera with night vision. When it detects movement, it sends alerts to the owner's phone or email. The camera's motion sensor is for security, but you can also use it to monitor someone with limited mobility. For example, it can let you know if your loved one has gotten out of bed in the morning or if their caregiver has arrived. For $4.99 per month, the SimpliCam will store motion-triggered video clips in the cloud for 30 days.
Video Doorbell Pro: The SimpliSafe Video Doorbell Pro is a doorbell camera. It features a 1080p HD video resolution with HDR, artificial intelligence for person detection, and an 162-degree field of view. Despite its advanced features, it only costs $169 and shares cloud recording plans with the SimpliCam.
Motion sensors: SimpliSafe's motion sensor is a great example of the brand's value. This $29 gadget functions the same way as motion sensors from other brands that cost three times as much. Plus, with a seven-year battery life, it's less of a hassle to maintain. The motion sensor is also pet-friendly; your loved one's pet won't trigger the alarm as long as it weighs less than 50 pounds. Read more about the best home security systems for pet owners and the best pet cameras.
Environmental sensors: Keeping our loved ones safe from environmental hazards is a priority. For that, SimpliSafe offers sensors that alert you to threats from smoke, carbon monoxide, water leaks, and freezing pipes. The advantage of using these wireless devices is the central connection: Even if your loved one can't hear an alarm, you'll get a text or email alert if you're on the Interactive plan.
Smart home equipment: If you spring for the Interactive plan, SimpliSafe will let you add smart home equipment. This can include a Nest thermostat, which makes climate control and energy savings especially easy. August smart locks are compatible too, giving seniors and their caregivers the convenience of keyless entry. Philips Hue lights are also compatible. Like an update to the clap-on, clap-off lights, smart lights pair with SimpliSafe's mobile app for easy control. Lastly, Alexa, Google Assistant, and Siri make voice control over these smart home products possible.

Whatever equipment you choose, SimpliSafe provides a 60-day trial period. You can return a set within two months for a full refund, including return shipping.

3. Vivint - Best Senior Home Security With Home Automation

Product Specs

| | |
| --- | --- |
| Equipment Costs | Starting at $600 |
| Monitoring Options | Professional only |
| Monthly Monitoring Costs | Starting at $40 |
| Contract Lengths | 42-60 months |
| Installation Options | Professional |
| Smart Platform Integration | Alexa and Google Home |

Vivint is one of the best smart home security systems, but before the mention of "smart home" turns you away, let us explain how a smart home security system from Vivint can benefit older adults, even those that are not very adept at using technology.

Vivint offers a range of home automation devices and features that can make the day-to-day life of seniors more comfortable. Of course, it's not the only security system that can do that, but what sets Vivint apart is that it's easy to use despite having advanced features.

For example, you can set up automation schedules and rules that will trigger automatically without input from the homeowner. You can set smart lights to turn on at sunset, doors to lock at night, or a thermostat to keep the house toasty during winter and cool during summer.

The bottom-line is that Vivint is user-friendly, and it's worth looking into if you want to integrate home automation into the life of an aging loved one.

Vivint Security Equipment Overview

Of course, home security is still Vivint's primary focus. The company believes that the best security system is a simple one. That is why they integrated all their products into a single platform that you can control with a hub or smartphone app. Now, full disclosure: Vivint's hub is a touchscreen. However, as we've said in our Vivint review, both the hub and Vivint's smartphone app are easy to use. Plus, you can integrate Vivint with either Alexa or Google Assistant for hands-free voice control.

Another workaround is to have your aging loved one use one of Vivint's remote key fobs. These mobile remote controllers arm and disarm Vivint with a press of a button, so the system can be disarmed without using the touchscreen keypad. Each key fob also has an auxiliary button that you can program to trigger any command. For example, you can set it to turn on smart lights, so your loved one doesn't have to fumble in the dark.

A Vivint system consists of security sensors and environmental safety alarms. Security sensors include motion sensors, door/window sensors, and glass break sensors. These sensors alert the Vivint hub to possible break-ins so it can notify Vivint's professional monitoring stations. As for the safety alarms, Vivint offers smoke alarms, carbon monoxide detectors, and water leak sensors that monitor pipes before they freeze and cause extensive damage.

Those are just the basics, however. You can upscale your Vivint system according to your aging loved one's needs. For instance, Vivint has several indoor and outdoor security cameras, like the Vivint Outdoor Camera Pro. These cameras provide added security and also let you monitor your loved one.

Indoor Camera Pro: The Indoor Camera Pro is a plug-and-play camera. It has a motion sensor that alerts its users when there's motion of any kind, plus it has night vision. It also has a call button that will connect your loved one with you. If they press it, you will get a call alert via the Vivint app on your smartphone. A live video stream will also activate during the call.
Outdoor Camera Pro: The Outdoor Camera Pro is a smart outdoor camera. It has 4K resolution, infrared night vision that can see up to 55 feet out, and a 140-degree field of view. It also has built-in artificial intelligence that detects threats, such as if someone lurks too long on your loved one's property. If it detects such threats, it plays a loud warning sound and illuminates its LED ring light.
Doorbell Cam Pro: Much like the Outdoor Camera Pro, the Vivint Doorbell Camera is smart. It can detect someone trying to steal packages outside your loved one's front door, and you can customize the area you want it to protect. Like most video doorbells, it lets you see and speak with people at the door.

Vivint Doorbell Camera

Vivint's Pricing Overview

With Vivint, you can self-monitor the system and pay no monthly costs, but you won't have access to the Vivint app and professional monitoring; in other words, it'll become a local alarm system only. For older adults, we recommend a professionally monitored Vivint system, which costs between $29.99 to $49.99 per month:

Smart Security Service: For $29.99 a month, you'll get access to professional monitoring, basic automation with voice control, and access to the Vivint mobile app.
Smart Home Service: Building on the Smart Security Service plan, the Smart Home Service plan grants full home automation access. That includes smart locks, smart lighting systems, smart thermostats, smart garage door controllers, and more of the best smart home devices.
Smart Home Video Service: As the name implies, this plan includes all the features of the two previous plans plus video monitoring. The features include live video streaming, cloud recording, and professional video monitoring, but you can only have one or two cameras. Each additional camera will cost you $5 per month, with a maximum of four cameras per account.

Aside from the monitoring, Vivint customers have to pay the equipment cost. You can pay it either upfront or in installments over a period of up to 60 months (five years). Since Vivint products are of higher quality than most of their competitors' equipment, expect to pay more. On the bright side, Vivint offers free professional installation, a service that usually costs around $100 with other alarm companies.

How about contracts? Well, contracts can be a hassle, so the good news is you can opt for a month-to-month contract by paying for the equipment upfront. However, if you take Vivint's equipment financing offer, you're essentially locking yourself into a 60-month contract. So if you're planning to get your loved one a Vivint system, we suggest paying for the equipment upfront rather than financing it.

4. abode - Best No Contract Security for Seniors

Product Specs

| | |
| --- | --- |
| Equipment Costs | Starting at $199 |
| Monitoring Options | Professional and DIY |
| Monthly Monitoring Costs | Starting at $20 |
| Contract Lengths | Single month only |
| Installation Options | DIY |
| Smart Platform Integration | Alexa, Google Home, and Apple HomeKit |

Abode is a newer home security company. Their starter kits are affordable, and abode's all-in-one home security, called iota, is a breeze to install: Just plug it in and connect it to a free mobile app.

Abode offers the convenience of operating the system without a paid monitoring service. Even with self-monitoring only, the alarm will still activate and system owners, as well as caregivers, will receive mobile alerts. However, we highly recommend opting for professional monitoring. The Standard plan begins at $20 per month, or $200 for an annual payment, which is a cost-effective option compared to other security systems. What's more, you can initiate the setup process without undergoing a credit check.

With abode's costs, you can keep your spending low, but many people choose this brand for the not-so-cheap extras. Abode can support a wide range of outdoor cameras and has Z-Wave for home automation. Z-Wave radio lets you add smart locks, smart lights, and other wireless equipment from third-party brands.

While home automation may not be a specific want for seniors, you can build a simple smart home system for your loved one through abode to make their life easier and more comfortable. Automated lights, doors that lock automatically at night, as well as smart thermostats that change temperature based on humidity and weather may come in handy.

Abode Smart Security Kit Components

Abode Prices and Overview

Abode prices start at $219.99 for small security kits capable of protecting smaller living spaces. The $219.99 deal centers on a Gateway hub, which has a siren and connects wirelessly to up to 151 sensors. The kit also includes a motion sensor, a door/window sensor, and a remote key fob. If you need more sensors, you can build on what's already included with different kinds of motion sensors, door/window sensors, glass break sensors, and environmental safety sensors.

Perhaps the simplest option is an all-in-one unit called the iota. It plugs into a standard outlet and has various built-in security features. It is a motion sensor, a wide-lens camera with infrared night vision, a siren, and more. To keep the iota powered on during blackouts, it also comes with a battery that can last five hours if fully charged. With all these features, the iota device on its own could suffice for seniors with small living spaces, but if not, it can host up to 160 external gadgets. Abode sells iota kits for as low as $279.99, which includes a mini door/window sensor and a key fob.

With abode, you don't need to pay for professional installation, making it more wallet-friendly than alarm companies that do require professional installation. You can set up abode yourself with the mobile app and place the sensors using double-sided adhesive tape that comes with the kits. If you would rather have someone install the system for you, abode can send technicians for as low as $99.

Abode Security Equipment

An abode security kit consists of a Gateway plus external sensors, or an iota tower by itself or with sensors. Abode's equipment covers intrusion protection, environmental alerts, and home automation. Abode works with security cameras and third-party devices too. Here's a sampling of compatible equipment:

Abode Cam – The abode Cam is a plugged-in indoor camera. It has a wide-angle lens and infrared LED sensors for crisp video footage in any light. It also includes two-way audio for remote interactions with your aging loved ones.
Nest cameras – Abode works with top-of-the-line Nest cameras, including the Nest Cam IQ Indoor, the Nest Cam IQ Outdoor, the Nest Cam Indoor, the Nest Cam Outdoor, and the Nest Doorbell, to name just a few. This integration lets you view the cameras from the abode app. However, it requires a Nest Aware subscription. Learn more about Nest's camera pricing.
Smart plugs – Smart plugs let you monitor and control plugged-in appliances remotely. Smart plugs are a popular way to make daily life more convenient for seniors, but they can also provide peace of mind. For example, you can check if your loved one has turned off the oven, iron, or other appliances remotely. If they haven't, you can turn off their appliances for them.
First Alert smoke and CO detector – This smart gadget can join your abode mobile app, ensuring that you receive fire and carbon monoxide alerts on behalf of your loved one.

All in all, abode is the best no-contract home security brand for older adults and anyone who wants high-tech security without hassles.

5. Frontpoint - Best DIY Home Security for Seniors

Product Specs

| | |
| --- | --- |
| Equipment Costs | Starting at $99 |
| Monitoring Options | Professional only |
| Monthly Monitoring Costs | Starting at $18 |
| Contract Lengths | 1-36 months |
| Installation Options | DIY |
| Smart Platform Integration | Alexa and Google Home |

Frontpoint is a top choice for professionally monitored security systems that customers can install in about 30 minutes. DIY setup is easy at any age. Most of Frontpoint's sensors use peel-and-stick adhesive strips to attach to walls, doors, and windows. Even the outdoor cameras are easy to set up, since they are wireless. You just need to place them where they need to be and then connect them to Wi-Fi wirelessly.

Beyond the system's easy setup, we've had a pleasant experience with Frontpoint's mobile app. One feature that we think is a great fit for seniors is its geolocation. If your loved one has a smartphone, you can set up geolocation to arm and disarm the system automatically based on the smartphone's location. For example, if your loved one leaves their home, geolocation will arm the system automatically. When they get home, geolocation will disarm the system. Geolocation also works with smart home functions, such as setting the smart thermostat.

Frontpoint Security Equipment

Frontpoint starter kits' prices reflect a 25 percent discount from the retail price of the included equipment. The cheapest starter kit retails for over $300, but with online discounts, you can get it for as low as $129. If you want to save big bucks, a premade starter kit is the way to go. However, you can also build your own system.

Frontpoint Security System

For personalizing a Frontpoint security system, here are some popular components:

Smoke and heat sensor – Traditional smoke alarms are only useful if you're at home and have good hearing. For seniors, we recommend that you upgrade their safety with a wireless smoke and heat alarm. By sending alerts to Frontpoint and to emergency contacts, it ensures that loved ones stay safe and that firefighters are on the way ASAP.
Motion sensor – The Frontpoint motion sensor guards home interiors. It has a 90-degree field of view and can detect movement up to 44 feet away. If your loved one has pets, the sensor will ignore the pets' movement.
Outdoor camera – This wireless security camera plugs into outdoor outlets for 24/7 video surveillance. When it detects motion, it records video clips and sends them to cloud storage. It is a pretty tough camera too. It can withstand temperatures from -13 to 133 degrees Fahrenheit.
Doorbell camera – Who's at your door? The SkyBell Slim Line Doorbell Camera can tell you. It detects motion, and it lets you use the Frontpoint app to check your doorstep anytime. The doorbell has infrared night vision and two-way audio. It also features an exceptionally wide-angle lens of 180 degrees, and it detects motion up to 8 feet away, even at night.
Smart door lock – Enjoy the convenience of keyless entry! Smart door locks are especially useful if you have home caregivers, as you can assign unique PINs to everyone. That's more secure than handing out key duplicates. Paid Frontpoint monitoring also lets you set PINs and track comings and goings with the mobile app.

Frontpoint Prices

Not long ago, Frontpoint required long-term contracts for its mobile app and professional monitoring. Now, you can get Frontpoint with a month-to-month contract after buying the equipment upfront. To make things even simpler, Frontpoint now offers only one monitoring plan that encompasses all the features Frontpoint has to offer. The Ultimate Monitoring plan, as Frontpoint calls it, includes basic protection in the form of 24/7 professional monitoring, smartphone app control, home automation, video monitoring, and cellular communication. You can get all those features for $49.99 a month.

If you stop paying for monitoring, the Frontpoint hub siren will still sound locally. However, the system will not have tamper detection or a mobile connection. Obviously, payment makes a big difference! You can try Frontpoint's professional monitoring risk-free for 30 days.

6. Ring Alarm Security Kit - Easiest to Use Senior Home Security

Product Specs

| | |
| --- | --- |
| Equipment Costs | Starting at $199 |
| Monitoring Options | Professional and DIY |
| Monthly Monitoring Costs | Starting at $20 |
| Contract Lengths | 1-12 months |
| Installation Options | DIY |
| Smart Platform Integration | Alexa and Google Home |

Ring launched in 2013 with video doorbells. These Ring video doorbells have inspired countless competitors and remain popular all-in-one security systems for small apartments. The company has also expanded to offer complete home security kits for safety and home automation. These security systems work with Amazon Alexa: The virtual assistant can arm your home, adjust lights, start your coffee maker, adjust TV volume, and so on. Ring Alarm is also compatible with the Google Assistant.

Ring Monitoring Prices

With Ring, you can choose from DIY and professional monitoring. There's no charge for alerts via mobile app or desktop. However, if you want to self-monitor the system and record event clips using your Ring cameras, there's a $3 charge per month. This plan, called the Ring Protect Basic, will give you 60 days of video history from one camera. If you want more than one camera to record, you can opt for the Ring Protect Plus plan. It includes cloud storage for all your cameras, so it makes sense to choose this plan if you have three or more cameras. Lastly, if you're a Ring Alarm user, the Ring Protect Pro for $20 a month or $200 a year adds in professional monitoring. Professional monitoring connects your Ring Alarm to Ring's partner monitoring center for 24/7 emergency dispatch.

| Features | Ring Protect Basic | Ring Protect Plus | Ring Protect Pro |
| --- | --- | --- | --- |
| Monthly price | $3 | $10 | $20 |
| Yearly price | $30 | $100 | $200 |
| 60-day cloud storage | Yes | Yes | Yes |
| Number of cameras | 1 | Unlimited | Unlimited |
| Professional monitoring | No | Yes | Yes |
| Device theft insurance | Yes | Yes | Yes |
| Cellular backup for Ring Alarm | No | Yes | Yes |
| Share and download shared videos | No | Yes | Yes |
| Extended lifetime warranty | No | Yes | Yes |
| Discount on select Ring products | No | Yes | Yes |

Ring Alarm Security Equipment

A Ring video doorbell can work without other equipment; you can monitor it with a free mobile app. With several models to choose from, there's something for every door size and preference. Some can also run on batteries or solar power for extra-quick installation.

Ring Video Doorbell 2 Silver Plating

The cheapest complete Ring Alarm security kit, which can guard spaces of up to 1,000 square feet, sells for $159.99. It includes a base station, a keypad, an entry sensor, a motion detector, and a Wi-Fi range extender.

The Ring Alarm base station has a Z-Wave radio chip for communicating with add-on devices from Ring and other brands (see all the pricing for Ring Alarm). Here are some of those compatible devices:

Ring Video Doorbell 2 – The Ring Video Doorbell 2 is one of Ring's most popular video doorbells. You can install it over existing doorbell wires, or you can keep it wireless. It also includes a battery pack that can power the device for months. The Ring Video Doorbell 2 lets you know who's at your loved one's door, even if they keep quiet, thanks to its motion sensor. It also has two-way audio in case you'd like to talk.
Ring Stick Up Cam Battery – The Ring Stick Up Cam Battery can go anywhere, as the name suggests. It's weatherproof, and you can either plug it in or use the included battery or an optional solar panel to power the camera. Special features include motion detection, infrared night vision, and two-way talk, all of which are essential for monitoring an aging loved one.
Alarm flood and freeze sensor – It's easy to ignore your basement, especially for older adults who want to avoid stairs. Keeping Ring sensors for water hazards in your basement and elsewhere in the home can prevent expensive water damage.
Plug-in dimmer switch – Smart light switches by GE are compatible with the Ring mobile app. By voice or smartphone, you can control your lights, one at a time or in groups, for convenience.
Plug-in smart outlet – Smart outlets let you monitor connected appliances and turn them on and off remotely. So, even if you're in your own home, you can still monitor your loved one's appliances. Ring Alarm works with GE smart outlets that plug into standard AC outlets.

All-new Ring Alarm equipment comes with a 30-day money-back guarantee.

7. Cove - Most Affordable

Product Specs

| | |
| --- | --- |
| Equipment Costs | Starting at $87 |
| Monitoring Options | Professional and DIY |
| Monthly Monitoring Costs | Starting at $50 |
| Contract Lengths | Single month only |
| Installation Options | DIY |
| Smart Platform Integration | Alexa and Google Home |

Our aging loved ones living on a fixed income will surely appreciate Cove's affordable pricing. Cove, which was established in 2018, has been turning heads exactly because its plans and equipment costs are below the industry average. You can get started with just $130, the price of its touchscreen control panel. Then, you can add sensors and controllers for between $7.50 each (entry sensors) and $27.50 (smoke and CO detectors). You can also get medical emergency buttons for $10 each. If we do the math, for less than $250, you can build a security system complete with security and safety equipment, with an indoor camera or video doorbell tossed in for free.

What We Like

24/7 monitoring and cellular backup
RapidSOS monitoring technology
Works with Alexa and Google Assistant
Affordable plans
DIY Installation
No contracts

What We Don't Like

No self-monitoring option
Limited equipment options
Mobile smartphone controls cost $24.99 per month

Cove Equipment Overview

Like we said, Cove systems start with the alarm panel. Cove's alarm panel is a touchscreen, tablet-like device that serves as the bridge between your sensors and Cove's monitoring center. Now, we liked the Cove alarm panel for two things: It has battery backup and it uses cellular signals for communication.

The battery backup enables the Cove panel to remain operational through power outages. Unfortunately, power outages increase the risk of falling among seniors, so it's important that their security system is active during power outages so they can call for help when needed. That's where cellular communication comes in. Cove's alarm panel uses its built-in cellular chip to send out alerts. It doesn't rely on landline or internet, so if the power goes out, the alarm panel can still alert family members and more importantly, the monitoring center. The combination of these two features makes Cove equipment reliable.

Now, of course, you'll need additional devices to ensure your loved ones' safety, so here are the options from Cove that we recommend.

Medical alert button: This waterproof and portable button immediately sends out alerts to family members and the monitoring center when pressed. It can be configured to seek medical help or security response, but for seniors who are at risk of falling or injuries, the former makes more sense.
Smoke and carbon monoxide detector: This two-in-one device monitors for fire, smoke, and gas leaks, and is also linked to the monitoring center.
Entry sensor: For security, entry sensors can be placed on doors or windows through which burglars might break in. You can even customize the alarm panel to announce when a door or window is opened, even when the system is not armed.
Indoor camera: Indoor cameras can be a great tool for monitoring aging loved ones (with their permission, of course) that are living independently but are at high risk of medical emergencies. The indoor camera can stream to smartphones directly as long as you're connected to the internet.

Cove Equipment Prices

Cove is the most affordable option on this list, and with online discounts available almost all-year round, it has options that fits most budgets. Here's a complete price list of Cove's equipment as of the time of writing, reflecting online discounts.

| Equipment | Price (discounted) |
| --- | --- |
| Cove Touch alarm panel | $124.50 |
| Entry sensor | $7.50 |
| Motion sensor | $15.00 |
| Glass break sensor | $17.50 |
| Smoke and CO detector | $27.50 |
| Flood detector | $10.00 |
| Indoor camera | $49.50 |
| Outdoor camera | $99.50 |
| SkyBell doorbell camera | $189.00 |
| Kami doorbell camera | $99.00 |
| Medical emergency button | $10.00 |
| Remote key fob | $12.50 |

With those prices, and with affordable monitoring ranging from $17.99 to $27.99, Cove won't break the bank.
How We Picked the Best Security Systems for Older Adults
Picking a security system is never easy, especially if you're shopping for an older adult who wants to age independently. There are many factors to consider. Aside from the quality and price of the system, we must take into account how it integrates into our loved ones' lifestyles. We must also plan ahead for changes that might occur. For example, if your loved one decides to move to a senior home, will the alarm company let them cancel the contract? When we tested security systems for older adults, we looked for those that are flexible to the needs of seniors. That means security systems with short-term contracts or no contracts at all. However, we also tested security systems that require long-term contracts, as those systems offer a different kind of flexibility — financial flexibility, that is, by letting customers pay a lower equipment fee upfront in exchange for signing a contract.
Technology
We want security systems that offer the latest in technology, such as cellular monitoring and home automation, yet are easy to use. Some older adults aren't adept at using smartphones, so we favored systems that offer multiple control options. For instance, voice control is simpler than navigating a smartphone app. With a voice assistant-powered smart speaker, like an Echo Show 8 or Nest Hub Max, older adults can arm or disarm their security system without getting up. We recommend placing a smart speaker in key areas of the house, such as the living room and bedroom.
Accessibility is another factor. We want our loved ones to be able to control their security system wherever they may be in the house. Remote key fobs are the answer to that. Of course, no security system is complete without a keypad placed near the front door. Some older adults prefer old-fashioned keypads with physical buttons, but there are also touchscreen keypads with easy-to-use interfaces.
Access to Help
For older adults, we recommend professionally monitored security systems. Professional monitoring ensures that older adults get the help they need in emergencies. Alarm companies can dispatch police, firefighters, and paramedics when sensors go off. However, professional monitoring requires monthly fees. Based on what we've seen, the cost ranges from $10 to $60 per month.
If paying monthly fees isn't ideal for you, self-monitored systems that can send text, email, or push notifications to caregivers and family members are the next best option. In the event of break-ins, intrusions, or medical emergencies, self-monitored systems will alert the owner's emergency contacts but won't dispatch help. It's up to the caregivers to contact the required help.
Sensors and Devices
Older adults can use all the help they can get in detecting and preventing dangers. Of course, most security systems come with motion sensors and door/window sensors, which are instrumental in detecting intrusions. However, we want as much coverage as possible, so we tested systems that work with indoor and outdoor cameras, video doorbells, and glass break sensors. As a side note, although the main purpose of glass break sensors is to alert you of break-ins, they actually detect all sounds that resemble glass breaking. Placing one in your loved one's kitchen, bathroom, or bedroom might help you detect a fall.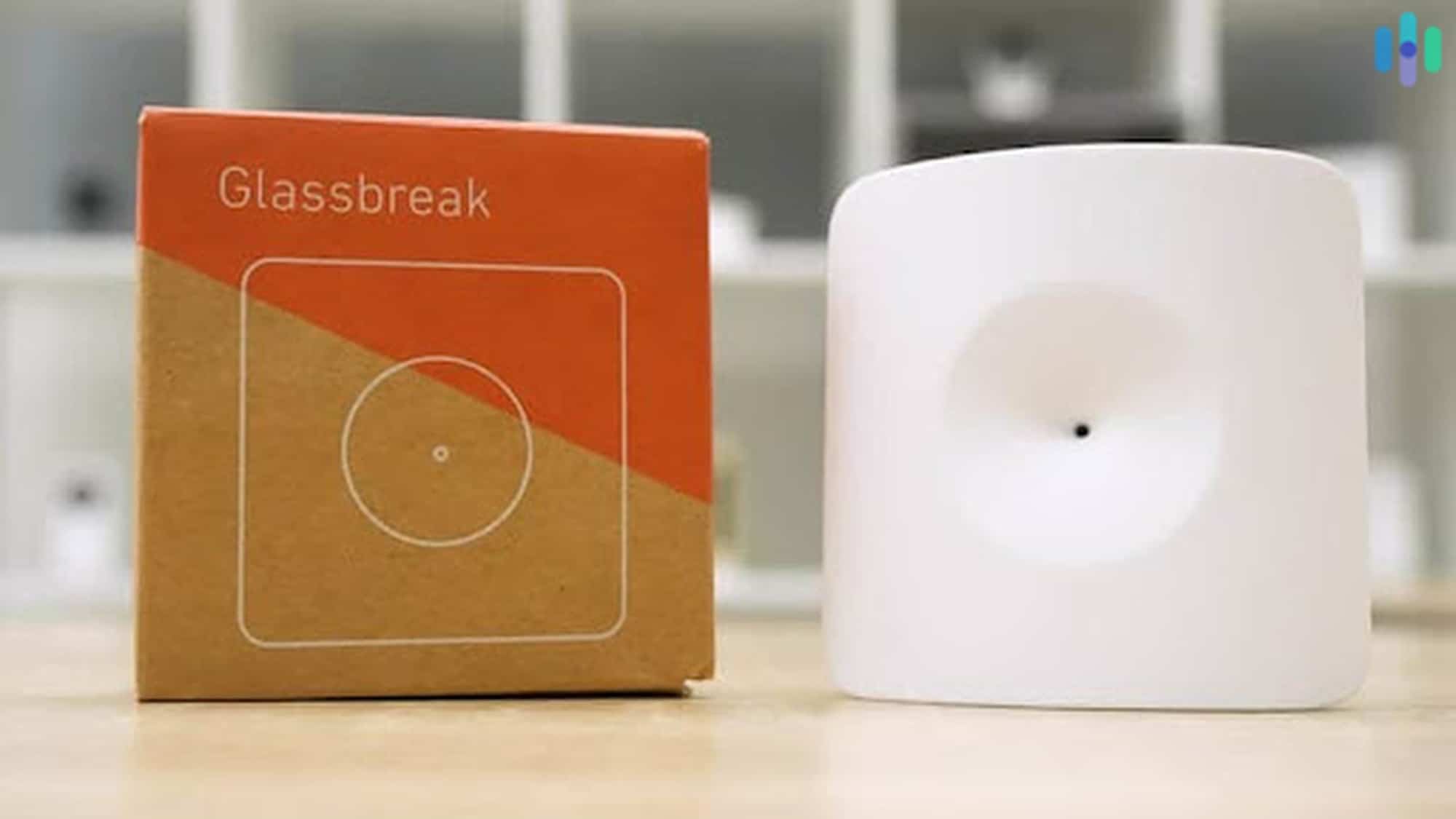 Aside from ensuring their security, we want to make sure our loved ones are safe from hazards like fire, smoke, carbon monoxide, flooding, and frozen pipes. When testing security systems, we picked those that work with smoke alarms, CO detectors, flood sensors, and freeze or temperature sensors. Professionally monitored systems dispatch firefighters and medical responders directly when they detect fire, smoke, or carbon monoxide.
Home Automation
Home automation can make life more comfortable for older adults. Smart thermostats keep the house comfortably warm during the winter and cool during the summer, and they are great for energy savings. Smart lights can turn on automatically at night, so our loved ones won't ever fumble for light switches in the dark. Smart locks ensure that doors are locked at night and also make keyless entry possible.
Most security systems these days offer home automation, but we picked those that are easiest to integrate and use. For instance, systems that require us to use a smartphone just to turn on lights are not ideal. Instead, we picked those that will turn on the lights automatically on schedule or based on the time the sun sets. We also like home automation systems that respond to the users' actions. For example, some smart locks lock the doors automatically when you arm the security system. So, if a senior goes to bed or goes outside, the smart lock locks the door for them.
Contracts
The living conditions and needs of a senior may change abruptly, so long-term contracts are not ideal. That's why we focused on alarm companies with no contracts and those that have annual or shorter contracts. We also included alarm companies that have month-to-month and long-term contract options. That way, you can choose to pay the equipment upfront and enjoy a month-to-month contract, or to get equipment financing but sign a longer contract.
Installation
Some alarm companies require professional installation, while others allow DIY installation. Professional installation is effortless on your senior loved one's and your part. You just have to wait for the installers to show up and they'll set up everything for you. However, professional installation costs money most of the time, starting at about $100. On the other hand, DIY installation is free, but some systems require tools for installation, which is not ideal for seniors with limited mobility. We included alarm systems that allow either or both types of installation.
FAQs
Still have questions about security systems for seniors? Check out our answers to the frequently asked questions.