Best VPNs for Ubuntu
How do you maximize your safety when you're using Ubuntu?
2,500+ research hours
50+ VPNs reviewed
300 speed tests
6 experts consulted
6 VPNs recommended
Use Ubuntu? Good for you. You forge your own path. You believe in open source. You won't be held hostage by some big corporation's software. You still need a VPN, though.
A VPN, or virtual private network, protects you when you're on a public Wi-Fi network. It connects you to the internet through an encrypted tunnel, and it assigns you an IP address so no one knows who you are or what you're up to. Otherwise, who knows who's gathering your personal data?
Which VPNs work best with Ubuntu, though? That's the crucial question. Luckily, we've got the crucial answers.
Best Deals
| | |
| --- | --- |
| Ivacy | $1.00 per month with 5 year subscription |
| PureVPN | $2.05 per month with 2 year subscription |
| Private Internet Access | $2.19 per month with 3 year subscription |
| IPVanish | $3.20 per month with 2 year subscription |
| NordVPN | $3.71 per month with 2 year subscription |
| ExpressVPN | $6.67 per month with 1 year subscription |
Here's a quick rundown of all the most important information about these VPNs.
Comparison of the Best VPNs for Ubuntu
| System | NordVPN | ExpressVPN | Private Internet Access VPN | IPVanish | Ivacy | PureVPN |
| --- | --- | --- | --- | --- | --- | --- |
| Ranking | 1st | 2nd | 3rd | 4th | 5th | 6th |
| Ratings | 9.7/10 | 9.1/10 | 9.4/10 | 9.3/10 | 9.2/10 | 8.9/10 |
| Monthly price range | $3.71-$11.95 | $6.67-$12.95 | $2.19-$9.95 | $3.20-$10.99 | $1.00-$9.95 | $2.05-$10.95 |
| Contract lengths | 1 month, 1 year, 2 years | 1 month, 6 months, 1 year | 1 month, 1 year, 3 years | 1 month, 1 year, 2 years | 1 month, 1 year, 2 years, 5 years | 1 month, 1 year, 2 years |
| IP addresses | Dynamic or dedicated | Dynamic | Dynamic, dedicated (optional) | Static or dedicated | Dedicated | Static or dedicated |
| Five Eyes, Nine Eyes, 14 Eyes member | No | No | Yes | Yes | No | No |
| Logs IP addresses, browsing history | No | No | No | No | No | No |
| Split tunneling | Windows and Android only | Yes | Yes | Yes | Yes | Yes |
| Netflix | Yes | Yes | Yes | Yes | Yes | Yes |
| Torrenting | Yes | Yes | Yes | Yes, with uTorrent | Yes | On some servers |
| Read Review | NordVPN Review | ExpressVPN Review | Private Internet Access VPN Review | IPVanish Review | Ivacy Review | PureVPN Review |
Summary of the Best VPNs for Ubuntu
Detailed List of the Best VPNs for Ubuntu
1. NordVPN - Most Secure VPN for Ubuntu

Product Specs

| | |
| --- | --- |
| Multi-hop | Yes |
| Camouflage Mode | Yes |
| Kill switch | Yes |
| Split Tunneling | Yes |
| Netflix | Yes |
| Torrenting | Yes |

With shared IP addresses, a strict logging policy, and a headquarters in Panama, we know we can trust NordVPN to keep us safe and anonymous. What we really like, though, is that NordVPN is constantly innovating to make our VPN experience better. In terms of security, they now employ multi-hop technology. In terms of speed, they offer the WireGuard protocol. It's great when a company has a solid history. It's important, too, that they have a bright future.

What We Like

Strict logging policy
Multi-hop
Shared IP addresses
Outside Five Eyes, Nine Eyes, 14 Eyes

What We Don't Like

Limited torrenting support
Maximum six devices
No phone support
Limited Netflix access

Panama Headquarters

What's one of the most important elements of a VPN's ability to provide privacy? Its location. Specifically, we make sure the companies we use are located outside the Five Eyes, Nine Eyes, and 14 Eyes surveillance communities. These countries have established pacts to share digital data about their citizens. That means any company operating within their borders is subject to subpoena. NordVPN's Panama location, on the other hand, means it never has to share any customer data with anyone.

NordVPN Mac App Screenshot

Multi-hop Technology

NordVPN offers the latest in VPN security, something called multi-hop or double VPN. In simplest terms, every time we log on to the VPN, our connection is routed through not just one server but two or more. Each server encrypts that connection, so it's harder than ever for anyone to see what we're up to online. And because we're hopping from server to server, it's especially difficult for hackers to follow us around.

Choice of Protocols

Unless you're particularly tech-savvy, you may not know exactly what a VPN protocol is. Basically, it's a set of instructions that tells the VPN how to secure your signal when you log on. One of the nice things about NordVPN is that it provides a choice of protocols. For many years, OpenVPN has been the gold standard of protocols. It's open-source, so it has been rigorously tested. NordVPN offers OpenVPN and IKEv2/IPSec. In addition, though, it offers a newer open-source protocol, known as WireGuard. WireGuard uses less code than Open VPN, so it's faster. In short, you get to decide every time you log on whether you want extra protection or faster speeds, but you get the same great NordVPN price either way.

2. ExpressVPN - Best VPN for Ubuntu Overall

Product Specs

| | |
| --- | --- |
| Multi-hop | No |
| Camouflage Mode | Yes |
| Kill switch | Yes |
| Split Tunneling | Yes |
| Netflix | Yes |
| Torrenting | Yes |

There's a reason why ExpressVPN regularly tops our list of the best VPNs. With AES-256 encryption and a choice of protocols, no VPN keeps us safer. With 3,000 servers in 94 countries, it's hard to find a faster, more secure connection. True, ExpressVPN costs more than some other services, but with features like split tunneling, no VPN makes it easier to get things done, whether we're typing up expense reports or battling bad guys in Resident Evil.

What We Like

Ubuntu compatibility
Servers in 94 different countries
Not subject to data retention laws
Split tunneling

What We Don't Like

Relatively high cost
Only five simultaneous connections
No multi-hop
Longest subscription plan only one year

Servers Everywhere

Fast speeds for streaming and gaming require nearby server locations. The more server options a VPN has, then, the better. Certainly, ExpressVPN has plenty of servers, over 3,000 at last count. More importantly, though, those servers are scattered through 160 different locations in 94 different countries. That means wherever we go in the world, we know there's always a server nearby that can give us a fast, reliable connection.

Pro Tip: The closer you are to a VPN server, the faster your internet connection. Generally speaking, if you want a fast connection you should look for VPNs with more servers in more places.

Split Tunneling

We do our best work at our neighborhood cafe. There's something about caffeine and productivity. When we're transferring sensitive files back and forth between the office, of course, we use a VPN. But there's no need for all that fancy encryption when we want to listen to some tunes on Spotify. With ExpressVPN split tunneling, we can do both at the same time. We can connect to streaming services through the cafe's public Wi-Fi and still use the VPN. Not only is split tunneling incredibly handy, but it saves us valuable bandwidth as well.

ExpressVPN App

Strict Logging Policy

ExpressVPN's privacy policy is among the best in the business. The company promises it doesn't collect any information about our browsing activity, including timestamps, IP addresses, or what sites we visit. Like all VPNs, ExpressVPN collects information like our names, our email addresses, and our payment information. Otherwise, it couldn't operate. When it says it collects "only the minimal data required to operate a world-class VPN service at scale," though, we believe it.

3. Private Internet Access VPN - Best Ubuntu VPN with Graphical User Interface

Product Specs

| | |
| --- | --- |
| Multi-hop | Yes |
| Camouflage Mode | No |
| Kill switch | Yes |
| Split Tunneling | Yes |
| Netflix | Yes |
| Torrenting | Yes |

Private Internet Access is one of the few VPNs on this list that has a GUI app for Linux devices. That means you won't have to use command line codes to control your VPN connection. You can just launch the GUI app and use it like you would a Windows or Mac desktop app. For Linux, Private Internet Access includes features such as split tunneling and a kill switch.

What We Like

Graphical user interface
Split tunneling is available
Up to 10 simultaneous connections
Servers in 84 countries

What We Don't Like

Older Ubuntu systems are not supported
Split tunneling on Ubuntu is not as easy to set up as on Mac or Windows
No multi-hop
Headquartered in a Five Eyes member country

Graphical User Interface

For Ubuntu newbies out there, you'll appreciate Private Internet Access' graphical user interface. As opposed to a command line interface, which requires you to type command line codes to interact with your VPN, a graphical user interface is easier to use. Just open the app and click the connect button to activate the VPN. It doesn't get much easier than that.

Up To 10 Simultaneous Connections

Ubuntu, and by extension Linux, is a user-favorite platform for home servers. It's not as easy to use as Windows, but they offer more customizability. Now, if you want to run your own home servers, and want them to route traffic through a VPN, Private Internet Access is a great choice. Not only does it have consistently good speeds, it's also capable of connecting up to 10 of your devices to the VPN at once. That should be more than enough for most home server setups.

Advanced Split Tunneling

Split tunneling on Linux and Ubuntu is rare, so we're glad to see this feature on our PIA app for Linux and Ubuntu. Basically, Private Internet Access' split tunneling allowed us to exclude apps and processes from the VPN tunnel. This allowed us to keep using our other Ubuntu apps that don't play well with VPNs, such as network-related processes, while keeping our Private Internet Access connection active for the rest of our apps.

4. IPVanish - Best VPN for Ubuntu for Families

Product Specs

| | |
| --- | --- |
| Multi-hop | No |
| Camouflage Mode | No |
| Kill switch | Yes |
| Split Tunneling | Yes |
| Netflix | Yes |
| Torrenting | Yes, with uTorrent |

IPVanish is the most family-friendly VPN on our list. AES-256 encryption and a strict logging policy ensure everyone can browse safely and anonymously. And, with an unlimited number of simultaneous connections, everyone is protected at once. Plus, with IPVanish's torrenting support and fast download speeds, it's a breeze to download enough content to keep everyone entertained.

What We Like

AES-256 encryption
Torrenting support
Unlimited simultaneous connections
Fast downloads

What We Don't Like

Headquartered in a Five Eyes country
Netflix only available on some servers
History of sharing customer logs
No browser extensions

Family Friendly

There are VPNs out there that offer five, six, even ten simultaneous connections. Few though, go as far as IPVanish, which offers an unlimited number of connections all under one great IPVanish price. No matter how many devices you may have, you can connect them all to the IPVanish VPN and, if you need to, all at the same time. That's the perfect feature if you've got a large family with large computing needs.

IPVanish App

Secure Encryption

A VPN is only as good as its encryption since the encrypted tunnel is what makes a VPN a VPN. How does IPVanish stack up when it comes to encryption? It uses AES-256. It turns out, that's the very same encryption tool the U.S. military uses. In fact, given current computer processing power, it would take 13.8 billion years to crack AES-256 using a brute force attack.1 Maybe there are safer options out there, but for now, 13.8 billion years' worth of protection is good enough for us.

FYI: AES-256 encryption is so secure it is used by the U.S. military as well as all U.S. intelligence services.

Torrenting Support

Streaming services are great when we're looking for recent mainstream films like Matrix: Resurrection. When we're trying to hunt down some obscure foreign film that came out in 1954, though, usually we have to turn to torrenting. IPVanish is built for torrenting. What does that mean, exactly? It means that IPVanish works directly with BitTorrent. In addition, the service doesn't block or even monitor content types. Plus, IPVanish is among the fastest VPNs out there when it comes to downloading speeds. Every VPN increases speed a little, but IPVanish increased our Mac speeds by just 15 percent and our Windows speeds by just 63 percent.

5. Ivacy - Most Affordable VPN for Ubuntu

Product Specs

| | |
| --- | --- |
| Multi-hop | No |
| Camouflage Mode | No |
| Kill switch | Yes |
| Split Tunneling | Yes |
| Netflix | Yes |
| Torrenting | Yes |

No matter how you look at it, Ivacy offers great VPN deals. Ivacy plans are some of the cheapest on the market. That's true whether you're looking for a single-month plan or you're interested in investing in a five-year plan. As if the price wasn't already low enough, Ivacy throws in free cloud storage on all its plans. With all this, you still get leak-free security in an AES-256 encrypted tunnel.

What We Like

More than 3,500 servers
Affordable prices
Split tunneling
Strict logging policy

What We Don't Like

No kill switch on Macs
Based in Singapore
Slow download speeds
Poorly rated Mac app

Five-Year Plans

Almost all VPNs offer a cheaper rate for customers who are willing to invest in long-term plans. You can get a year of NordVPN's service, for example, for 58 percent off the normal monthly price. A year of IPVanish is 70 percent less than the monthly price. Then, there's Ivacy. If you're willing to sign up for a full five years, you can get the service for a full 90-percent off the monthly price. That's just $1.00 a month compared to $9.95. VPNs don't come any cheaper than that.

Ivacy VPN iPhone Screenshot

Free Storage

Ivacy offers something else you won't find with most VPNs: free cloud storage. In fact, when you sign up with the service you get an entire terabyte of storage at absolutely no additional charge. How much storage is that? Well, with a terabyte, you can store up to 250,000 photos, 250 movies, or 6.5 million documents.2 That's a lot of files. And, since it's cloud storage, you can access all of it no matter where in the world you might happen to be. Cloud storage and a VPN makes for a pretty good combination when it comes to keeping you safe.

Leak-free

A low price and free storage are great and all, but they won't do you much good if your VPN leaks data. A WebRTC leak can expose your real IP address. A DNS leak can reveal what sites you're visiting. We took the time to check Ivacy carefully for leaks, using DNSLeaktest.com and a WebRTC leak checker from ExpressVPN. We're pleased to report that Ivacy passed both tests with flying colors.

6. PureVPN - Best VPN for Ubuntu for Netflix

Product Specs

| | |
| --- | --- |
| Multi-hop | No |
| Camouflage Mode | Yes |
| Kill switch | Yes |
| Split Tunneling | Yes |
| Netflix | Yes |
| Torrenting | Yes |

PureVPN is one of the few VPNs out there that performs a regular audit on its strict logging policy so we never once wondered whether we were safe or not while we were using it. The company operates an enormous network so we never had any trouble finding a fast, stable connection. It even offers dedicated IP addresses for those users who want them. Meanwhile PureVPN is just $10.95 for a single month or $1.99 a month for two years of the service.

What We Like

Based in Hong Kong
Over 6,500 servers
Split tunneling
Low prices

What We Don't Like

No free trial
No multi-hop
Static IP addresses
Torrenting is unreliable

Third-Party Auditing

PureVPN doesn't just say they have a strict logging policy. The company is willing to put its money where its mouth is. In 2021, it hired the auditing firm KPMG to conduct random, surprise audits of its VPN service to ensure it was never logging sensitive customer data. As of August 2, 2021, PureVPN can say that no audit has ever discovered it logging IP addresses, browsing activity, or timestamps.

PureVPN Mac App

Dedicated IP Addresses Available

Though they aren't quite as private as shared IP addresses, dedicated IP addresses can be handy. A consistent address means every time you log on to a site, that site recognizes who you are. No more typing in your first-grade teacher's name or what year you got your braces removed in order to verify your identity. PureVPN offers dedicated addresses for basically the same price as their other addresses. In other words, you simply pay double. That's $3.98 a month if you're signing up for a two-year plan, or $21.90 if you prefer to pay one month at a time.

Enormous Network

We have yet to come across a VPN with more servers than PureVPN: over 6,500 at last count. Those servers are located in 78 different countries around the world. That means you can get strong local connections with the fastest speeds, wherever you are in the world. PureVPN servers aren't just in obscure out-of-the-way countries either. They have multiple servers in the countries travelers visit most.

| Country | Server Locations |
| --- | --- |
| Australia | 128 in Sydney, 79 in Melbourne, 77 in Brisbane, 76 in Perth |
| France | 24 in Paris, 18 in Roubaix |
| Germany | 63 in Frankfurt, 54 in Munich, 54 in Berlin, 18 in Hessen, 12 in Nuremberg |
| Japan | 110 in Tokyo |
| Korea | 14 in Seoul |
| Mexico | 20 in Mexico City |
| The Netherlands | 316 in Amsterdam |
| Singapore | 142 in Singapore |
| United Arab Emirates | 33 in Dubai |
| United Kingdom | 399 in London, 147 in Manchester, 18 in Gosport, 3 in Maidenhead |
Methodology
We test nearly 30 different VPNs when we put together a list like this one. We look closely at everything, including speed, customer service, security, price, and what special features each one offers. Only when we know exactly how all these VPNs stack up against one another do we feel confident in selecting the best.
Here's a more detailed look at each category we considered.
Ubuntu
Obviously, no VPN made this list unless it worked seamlessly with Ubuntu. We made sure each VPN was completely compatible with Linux systems and gave extra points to those that are configured specifically for the Ubuntu distribution.
History Lesson: Ubuntu's first release, version 4.10, also known as Warty Warthog, was in 2004.3 The first use of a VPN dates back some five years earlier to the publication of the PPTP protocol in 1999.4
Speed
The fact is, every VPN slows a device down to some extent, if for no other reason than that it uses up processing power. Some VPNs, though slow devices down far less than others. To find out which are best, we perform speed tests on both Windows and Mac devices. We run the device with each VPN and then without the VPN. Then, we compare these two numbers, which gives us a percentage we can compare against other VPNs. We like VPNs that slow things down no more than 70 percent.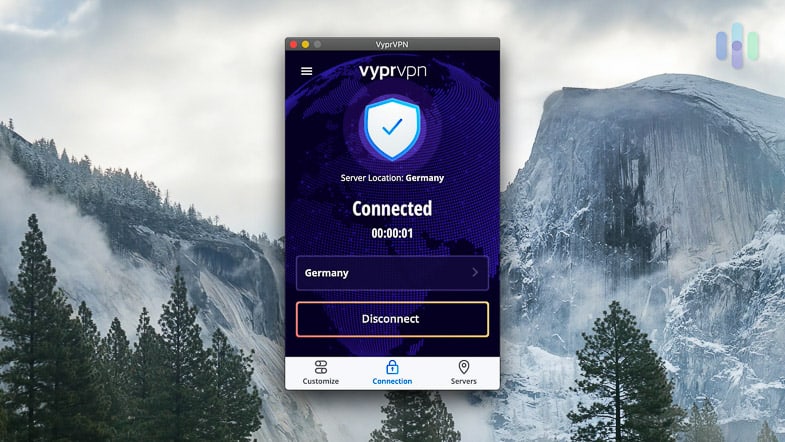 Security
The whole point of a VPN is to keep our internet browsing secure, so we pay special attention to each VPN's security. That means considering several factors:
Location: If a VPN is headquartered in a Five Eyes, Nine Eyes, or 14 Eyes country, it can be forced to turn over customer data. VPNs located outside these surveillance alliances, then, are safer and more secure.
Logging Policy: We prefer companies that collect the bare minimum data about us, such as our billing information and email addresses. We definitely don't like companies that collect our IP addresses, activity logs, or timestamps.
Technology: The most secure VPNs use AES-256 encryption and strong security protocols such as those from OpenVPN or WireGuard. In addition, we like best those VPNs that employ multi-hop technology, since routing our signal through multiple servers adds multiple layers of protection.
Leaks: Leaks undermine security. We test for DNS leaks at DNSLeaks.com and for WebRTC leaks using a program from ExpressVPN.
Know Your VPNs: A WebRTC leak exposes your actual IP address to the websites you visit. This means someone could track your browsing activities easily back to you.
Features
Different VPNs offer different features, and you want to pick the company that offers features most compatible with your needs. In general, though, we look for:
Split tunneling: Split tunneling lets us log on to the regular internet at the same time we're logged on to the VPN. That saves us bandwidth.
Storage: Some VPNs have begun offering free cloud storage, which provides even greater protection when we're trying to upload and download our files.
Torrenting: We like VPNs that offer specific torrenting resources such as peer-to-peer file-sharing capabilities.
Streaming: One of the best uses of a VPN is accessing streaming service libraries in other regions or countries. We prefer VPNs, then, that are configured to work with services like Netflix, Hulu, Prime Video, and Disney+. To find more ways to access streaming services, check out our guide to the Best VPNs for streaming.
Customer Service
Customer service can be tricky for VPNs. After all, most VPN users really guard their privacy, and calling a helpline in the middle of the night can put that privacy in jeopardy. That's why few companies offer phone support. Still, we prefer VPNs that provide multiple ways to get help, and we give highest marks to those with 24/7 online chat centers.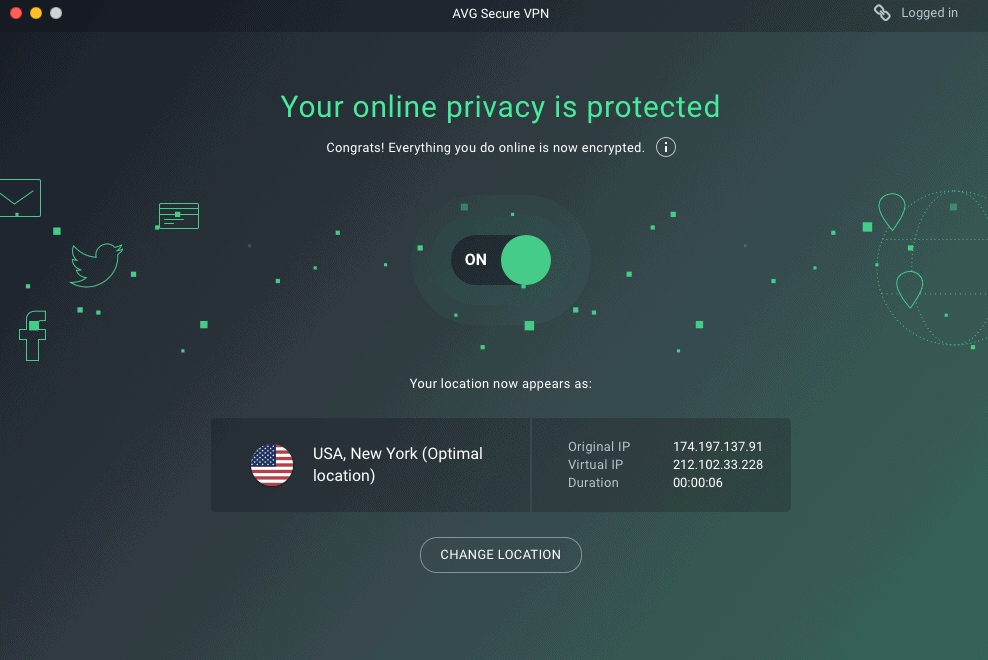 In addition, we put every VPN's apps through their paces to make sure they are responsive and user-friendly. We also check every app's user-ratings because we want to know how others feel about it. No one wants a VPN that's clunky.
Price
Finally, we consider carefully each VPN's pricing. Of course, the true value of a VPN has to do with how well it functions. Does it keep you secure and does it offer the features you need? In addition, though, we like VPNs that offer pricing flexibility, so we can buy a single month if we want to, or invest in a long-term subscription. We want the single-month price to be somewhere south of $12.00, and we want deep discounts, up to 60 percent or more, for longer commitments.
Recap
Using Ubuntu doesn't make you immune from identity thieves and government snooping. For that, you need a strong VPN. We're confident that one of the companies on this list will be the right fit for you, helping you add top-notch protection to your Ubuntu experience.
FAQs
Want answers to your most frequently asked questions about the best VPNs for Ubuntu. Take a look below.