The 5 Fastest VPNs for Online Gaming in 2023
Milliseconds can make the difference between winning and losing in online games. Enjoy lag-free gaming with these VPNs.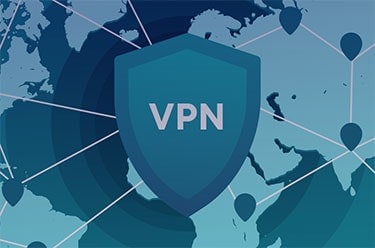 2,500+ research hours
50+ VPNs reviewed
300 speed tests
6 experts consulted
5 VPNs recommended
If you're an online gamer, whether for fun or professionally, you've surely invested in good gaming hardware, but that's not the only thing you should invest in. You also need personal security tools, such as a VPN and antivirus software, for safer online gaming.
We're going to focus on VPNs here. A virtual private network encrypts your online data packets and hides your IP address to prevent threats such as DDoS attacks — an online gaming menace more common than many people think.1 A VPN is also useful in hiding personal information, such as your location if you're a popular streamer on platforms like Twitch.
Using a VPN can introduce additional latency to your network, however, due to the encryption and routing processes. It could also affect your download and upload speeds. In another guide, we discussed the best gaming VPNs, meaning the most balanced in terms of security and speed. Here we'll give you the five fastest VPNs so you can stay safe without having to slow down.
The Fastest Gaming VPNs: Specs and Features
| System | NordVPN | IPVanish | Private Internet Access VPN | ProtonVPN | Surfshark |
| --- | --- | --- | --- | --- | --- |
| Ranking | 1st | 2nd | 3rd | 4th | 5th |
| Ratings | 9.7/10 | 9.3/10 | 9.4/10 | 8.8/10 | 9.5/10 |
| VPN protocols | OpenVPN, NordLynx | OpenVPN, WireGuard, IKEv2 | OpenVPN, WireGuard, IKEv2 | OpenVPN, WireGuard, IKEv2 | OpenVPN, WireGuard, IKEv2 |
| Average latency* | 78.3 ms | 78.8 ms | 86.7 ms | 78 ms | 135.8 ms |
| Average download speed loss | 5.78% | 4% | 4.84% | 8.18% | 7.76% |
| Average upload speed loss | 4.11% | 5.02% | 84.26% | 4.08% | 49.98% |
| Works on consoles? | Yes | Yes | Yes | Yes | Yes |
| Read Review | NordVPN Review | IPVanish Review | Private Internet Access VPN Review | ProtonVPN Review | Surfshark Review |
*Based on our VPN speed test results when connected to a server in Australia.
Summary of the Fastest Gaming VPNs
What Makes These VPNs The Fastest?
1. NordVPN - Most Balanced Latency, Upload, and Download Speeds

Product Specs

| | |
| --- | --- |
| Multi-hop | Yes |
| Camouflage Mode | Yes |
| Kill switch | Yes |
| Split Tunneling | Yes |
| Netflix | Yes |
| Torrenting | Yes |

NordVPN is a top-notch VPN in terms of privacy, but it also did incredibly well in our VPN speed test where we compared the speed of the highest-rated VPNs. That is largely thanks to its expansive network of almost 6,000 servers in 60 countries.

Much like in real estate, VPN speed is all about location, location, location. The closer you are to the VPN server, the faster your connection will be. When we connected to the nearest NordVPN server, our network's latency spiked up to 36 milliseconds (ms), but it was still well within the recommended range for professional gaming.2

NordVPN on Mac

Even when we connected to a NordVPN server a few thousand miles away, it managed to keep the latency at less than 80 ms while retaining about 95 percent of our original download and upload speed. Overall, it was the most balanced VPN in terms of latency, upload speed, and download speed. You need good readings in all those to enjoy a smooth playing experience, and NordVPN delivers in a big way.

Pros

Global server availability
Meshnet feature for virtual LAN gaming
Lightweight NordLynx VPN protocol
10 Gbps servers

Cons

Works best when connected via an Ethernet cable
Pricier than other options
Limit of six simultaneous connections
Harder to set up on console

2. IPVanish - Best for Quick Access to Low-Ping Servers

Product Specs

| | |
| --- | --- |
| Multi-hop | No |
| Camouflage Mode | No |
| Kill switch | Yes |
| Split Tunneling | Yes |
| Netflix | Yes |
| Torrenting | Yes, with uTorrent |

Much like NordVPN, IPVanish is a fast VPN that provides incredible latency, download speed, and upload speed. It kept our latency below 80 ms when connected to a server in Australia (one of the controls we used in our VPN speed test experiment), while reducing our download and upload speeds by only around 4 percent.

IPVanish works especially well for online gaming because it makes it easier to find the server with the lowest ping. There's no guessing or trial and error involved. In the IPVanish app's server menu, you can sort the servers based on their latency, from lowest to highest. Of course, you'll want to choose the one with the lowest ping.

IPVanish Desktop App

The app also shows how much load a server is currently carrying. A server with a higher load (70 percent or more) is more likely to experience slowdowns due to traffic congestion, so it's best to choose a server with less than 40 percent load.

Not many VPN apps provide that much insight. Paired with the VPN's excellent speed, it makes IPVanish one of the best and fastest VPNs for online gaming.

Pros

High upload and download speeds
Unlimited simultaneous connections
Well-designed VPN app
More than 75 server locations

Cons

Pricier than other options
Based in the U.S. (Five Eyes alliance member)
Tends to be slower on Windows
No servers optimized for gaming

3. Private Internet Access VPN - Most Customizable VPN for Gamers

Product Specs

| | |
| --- | --- |
| Multi-hop | Yes |
| Camouflage Mode | No |
| Kill switch | Yes |
| Split Tunneling | Yes |
| Netflix | Yes |
| Torrenting | Yes |

One of the keys to online gaming success is being able to adapt. Every good gamer does it; they customize their video game controls, graphics, and a host of other features to better suit their playstyle. It makes sense, then, to choose a fast VPN that can adapt to different gaming scenarios.

Private Internet Access showed up with respectable results in our VPN speed test. It ranked sixth overall, with a download speed loss of less than 5 percent. It secured the fifth spot in terms of latency, and maintained an average ping of 86.7 ms.

Private Internet Access Connected

Those weren't the best speeds we've seen, but we tested Private Internet Access in its most secure configuration. More security means bigger speed loss. That's the thing with Private Internet Access: It's customizable to the point that you can make it the fastest VPN by changing a few settings.

You can choose from a number of VPN protocols, for example, some of which are faster than others. We particularly like the IKEv2 option for gaming. You can also reduce the encryption from the standard 256-bit AES to 128-bit AES. Not a lot of VPNs let you do that, giving Private Internet Access quite an edge in terms of customizability.

Pros

Customizable and intuitive VPN app
Fast speeds on Windows
Affordable pricing
Expansive server network

Cons

Based in the U.S. (Five Eyes member)
Hit-or-miss customer support
Slower performance on Mac
Most servers are concentrated in the U.S.

4. ProtonVPN - Best VPN for Responsive Gaming

Product Specs

| | |
| --- | --- |
| Multi-hop | Yes |
| Camouflage Mode | Yes |
| Kill switch | Yes |
| Split Tunneling | Yes |
| Netflix | Yes |
| Torrenting | Yes |

Proton VPN was the fastest VPN in the two categories responsible for responsive controls when online gaming: upload speed and latency.

Think of it like this: Your upload speed is your car's top speed, while the ping is its rate of acceleration. Your car needs to be good at both to win a race, in the way your network needs a good upload speed and low latency to be as fast as possible.

ProtonVPN App

When we measured Proton VPN's speed, it notched an upload speed reading of 95 Mbps on our 100 Mbps network. That's a speed loss of about 4 percent compared to others that recorded a loss of more than 80 percent. It also recorded a 78 ms latency, which is half the ping of the slowest VPN in this category. Of course, download speed is important too. Proton VPN wasn't the fastest in this category, but it maintained a respectable 86 Mbps on our 100 Mbps network.

Pros

Annual transparency reports
Fastest in terms of upload speed and latency
Security-focused email, password manager, and calendar
Lightweight app for mobile and PCs

Cons

Can be expensive with the extras
Fewer servers
Relatively new browser extension
Limited peer-to-peer availability

5. Surfshark - Most Reliable Gaming VPN

Product Specs

| | |
| --- | --- |
| Multi-hop | Yes |
| Camouflage Mode | Yes |
| Kill switch | Yes |
| Split Tunneling | Yes |
| Netflix | Yes |
| Torrenting | Yes |

A fast VPN is good for gaming, but reliability is important too. You want a VPN that can deliver fast speeds consistently, even if you're playing during peak hours. That's where Surfshark's high-capacity VPN servers come into play — not to mention its vast global availability.

Surfshark has over 3,000 servers spread evenly across 100 countries. All the servers support the WireGuard, OpenVPN, and IKEv2 protocols. On top of that, the servers have at least a 1 Gbps bandwidth capacity for each port. According to Surfshark, the company is adding servers with 10 Gbps capacity regularly.

Surfshark VPN Connected

The bandwidth capacity measures how much traffic can pass through each server at a given time. If a server has low bandwidth capacity, users are more likely to experience slower speeds during peak hours. Meanwhile, with Surfshark's 10 Gbps maximum bandwidth capacity, congestion is less likely to be a problem, resulting in more consistent speeds.

What We Like

Up to 10 Gbps bandwidth per server port
Easy-to-use app
Extra-secure connections with Camouflage Mode
Dedicated IP addresses are available

What We Don't Like

Lower upload speed than other options
P2P servers are not super reliable
Pricier monthly plans
Not the fastest in establishing VPN connections (but fast once connected)
Summary
Using a VPN can help safeguard you from the many online dangers that exist in online gaming communities. If you're worried it will affect your gameplay, there are fast VPNs that can deliver a smooth gaming experience while offering unmatched security. Check out our top picks to see which one works best for you, or read our guide to the best VPNs for more options. You can also check these other VPN recommendations for gamers:
FAQs
There are lots of questions and misconceptions about using a VPN when gaming, so let's clear up a few things.