Best Free VPNs for iPhones in 2023
Although they may have limits, the best free VPNs for iPhones provide basic security and privacy features.
Fastest Free VPN

No speed limit, even on the free version
Access is limited to four servers, but those four are in ideal locations, including New York and Los Angeles
Essentially unlimited data usage
Largest Server Network

Twelve virtual servers in countries all over the world offer access to more streaming libraries
No speed limits of any kind
With 10 GB of data per month, watch up to 60 hours of Netflix programming
Unlimited Simultaneous Connections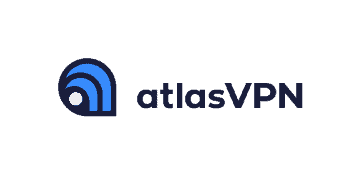 Get full security at no cost whatsoever
Install on an unlimited number of devices, even with the free version
Free version supports streaming
Apple's iPhones are known for their impressive security features. In fact, they are resistant to most viruses and malware, so you might not even need antivirus software at all. What you do need, though, is a good VPN.
While iPhones are secure internally, you could lose your privacy the moment you connect it to the internet. Hackers can intercept your online traffic and steal personal information, your internet provider can log and sell your browsing data, and the government can spy on you through the websites you visit.
While the best VPNs for iPhones require a paid subscription, there are a few free options that cover the basic features of a VPN, and we have curated the best three here. So if you want an even more secure and private iPhone experience, but don't want to spend on a VPN, this guide is for you.
A Disclaimer on Free VPNs
Before we get to our top picks, let us set expectations for these free VPNs. While free VPNs cover the basic functions of a VPN — encrypting your online data and hiding your real IP address — there's a limit to what they can do compared to premium VPNs.
Usually, with free VPNs, you get a smaller server network, limited speed, or limited bandwidth. Also, don't expect to use the VPN on devices other than your iPhone, as free VPNs often allow only one connection per account. Remember that VPN companies offer free VPNs not out of goodwill, but to entice you to buy their premium products. As such, they have these limitations in place.
Another thing to note is that while there are free VPNs that offer unlimited data and unlimited speeds, they are often up to no good. Remember the saying "If you're not paying for a product, then you are the product"? There are a lot of free VPNs that log user data, including websites visited and IP addresses, to sell to third parties. That defeats the purpose of using a VPN.
Now that you've been warned, let's get to our top three free VPN picks for iPhones that will not log and sell your online data.
Our Top-Pick Free VPNs for iPhones
Hotspot Shield - Fastest Free VPN for iPhones
PrivadoVPN - Free iPhone VPN With Largest Server Network
Atlas VPN - Free iPhone VPN With Unlimited Simultaneous Connections
A Side-by-Side Comparison of Free iPhone VPNs
| System | Hotspot Shield | PrivadoVPN | Atlas VPN |
| --- | --- | --- | --- |
| Ranking | 1st | 2nd | 3rd |
| Ratings | 8.9/10 | 9.0/10 | 9.0/10 |
| Device limit | 1 | 1 | Unlimited |
| Data limit | 500 MB daily (watch ads to surpass) | 10 GB every 30 days | 10 GB per month |
| Servers locations available for free | 4 locations (within the U.S., the U.K., and Singapore) | 12 cities globally | 3 locations |
| Kill switch | Yes | Yes | Yes |
| Split tunneling | No | No | No |
| VPN protocols | WireGuard, Hydra | OpenVPN, WireGuard, IKEv2 | WireGuard |
| "No-logs" policy for free users? | Yes | Yes | Yes |
| Read Review | Hotspot Shield Review | PrivadoVPN Review | Atlas VPN Review |
What Using the Best Free iPhone VPNs Is Like
1. Hotspot Shield - Fastest Free VPN for iPhones

Product Specs

| | |
| --- | --- |
| Multi-hop | Yes |
| Camouflage Mode | No |
| Kill switch | Yes |
| Split Tunneling | No |
| Netflix | Yes, but not in all regions |
| Torrenting | Yes |

Hotspot Shield has consistently done one thing right: provide fast VPN connections. It had a strong showing in our VPN speed test, particularly in the download speed category. Granted, we tested the premium version, but the free version doesn't have speed limits. All Hotspot Shield servers are capable of speeds up to 1 Gbps.

Speed test of Hotspot Shield free version

What We Like

No speed limit (1 Gbps max speed for all servers)
Watch ads to surpass data caps
VPN protocol options
Four virtual locations in the U.S., the U.K., and Singapore

What We Don't Like

Free users get lower customer support priority
No access to servers optimized for streaming and gaming
U.S.-based company
One-device limit

Can You Live With Hotspot Shield's Limitations?

With the free version, users can access four of Hotspot Shield's more than 125 virtual locations. These locations are in Los Angeles, New York, the United Kingdom, and Singapore. That's not a lot of options, but in our experience, it's enough for many users.

If you're browsing from the United States, you have the best chances at getting good speeds with the Los Angeles and New York servers. If you need access to websites not available in the U.S., the United Kingdom and Singapore servers are there for you.

Another limitation you'll have to live with is the 500 MB daily data allowance. In our experience, 500 MB is enough for a couple of hours of light browsing, provided you don't watch or download videos, or for streaming one or two episodes of your favorite Netflix sitcom.

If you run out of data, though, you won't be locked out completely. You have the option to watch a short ad (15 to 30 seconds) to extend your free access for another 15 minutes. And there's no limit to the number of times you can watch ads, so basically, you can get unlimited access even with the free version.

2. PrivadoVPN - Free iPhone VPN With Largest Server Network

Much like in real estate, using a VPN is sometimes all about location, location, location. If you want to change your Netflix region, access a website censored in your country, or simply change your iPhone location, PrivadoVPN is the best free option for you.

Server menu of the Privado VPN free version

PrivadoVPN offers free users access to 12 virtual locations, the most we've seen so far in a free VPN. Better still, these servers are located all over the world, not just the U.S. There are servers in Europe, South America, and North America.

What We Like

12 virtual locations globally
No speed limit
Premium and free users access the same server infrastructure
Switch between available VPN protocols

What We Don't Like

10 GB data limit per month
Lacks split tunneling
Constant "Upgrade to Premium" offers
One-device limit

Can You Live With PrivadoVPN's Limitations?

There aren't a lot of limitations with the free version of PrivadoVPN. It uses the same server infrastructure as the premium version, which means it's just as secure, albeit with a smaller selection of servers. But again, PrivadoVPN has the largest server network among the free VPNs that we've tested.

Another limitation, which is really the biggest catch of the free version, is the data limit. You get 10 GB of data every 30 days, and there's no option to increase the limit. Moreover, your remaining data from the previous month will not carry over to the next, so 10 GB is all you'll get per month.

That said, 10 GB per month is not so bad. For reference, with the video settings set to the lowest, 1 GB of data gives you up to six hours of Netflix streaming.1 We don't know about you and your love for binge watching, but to us, 10 GB is enough to last for a month.

3. Atlas VPN - Free iPhone VPN With No Device Limits

Product Specs

| | |
| --- | --- |
| Multi-hop | Yes |
| Camouflage Mode | No |
| Kill switch | Yes |
| Split Tunneling | Yes |
| Netflix | Yes |
| Torrenting | Yes |

The average American household has 22 internet-connected devices, including smartphones, laptops, and smart TVs.2 And the thing is, most of us are probably on other devices just as much as we are on our iPhones. Wouldn't it be nice to be able to use the same free VPN you use on your iPhone on other devices as well?

Atlas VPN app on iOS

That's possible with Atlas VPN. With no limit on the number of devices even with the free version, you can protect your online data on your iPhone and all your other gadgets. Just don't use them all at the same time, as only one connection at a time is allowed.

What We Like

Unlimited devices
No speed limits
Supports streaming
Tracker Blocker feature

What We Don't Like

10 GB monthly data limit
One connection at a time
No live chat support
Only three virtual locations

Can You Live With Atlas VPN's Limitations?

Atlas VPN's support for unlimited devices comes with one caveat: You can connect only one device at a time. That said, you can install the app and log in with your account on as many devices as you like. That's not possible with many free VPNs.

Other than that, Atlas VPN has a data limit similar to PrivadoVPN's. You get only 10 GB of data per month; it refreshes each month on the day you signed up. And no, excess data from the previous month doesn't carry over.

On the bright side, Atlas VPN's free app doesn't limit your speed. In fact, when we tested Atlas VPN, the speed of the free VPN was comparable to the premium VPN.

You should note, however, that because there are only three virtual locations available to free users, the free servers might get crowded at times, which could result in lower speeds.
Are Free VPNs for iPhones Worth It?
In our opinion, and based on the number of tests we performed, free VPNs for iPhones are worth it. They are free after all, and they provide basic protection through encryption. They aren't any less secure than premium VPNs; they just don't offer as many features.
That said, free VPNs — or at least the ones that are safe to use — have limitations, so keep that in mind and manage your expectations.
As one final note, if you ever find yourself wanting more from your free VPN, keep in mind that you can easily upgrade to a premium account. VPNs are generally affordable. Even the best premium VPNs we've tested cost as low as $2 per month — pocket change compared to the features and privacy they offer.
FAQs on The Best Free VPNs
If you liked our guide, take a couple extra minutes to learn more from this FAQ section.