McAfee Safe Connect VPN Review
McAfee is a great antivirus, but does its VPN live up to its promises?
What We Like
Highly-rated iOS and Android apps: Although their names are somewhat confusing, actually connecting to McAfee on mobile is as easy as one tap.
Free trial: We had a week to try out McAfee without paying, making it one of the VPNs with free trials.
AES-256 encryption: Perhaps the most important thing, the McAfee Safe Connect VPN hid our web activity and IP addresses using the current industry standard for encryption, AES-256.
What We Don't Like
Based in the U.S: That means that the U.S government could legally force McAfee Safe Connect VPN to give over customer information under Five Eyes jurisdiction.
Logs IP addresses and web activity: Not to be a Negative Nancy, but McAfee Safe Connect VPN has one of the worst data-logging policies we've ever seen.
Kill switch on Windows only: If McAfee Safe Connect VPN disconnected on our iOS or Android phones, our ISP would have been able to clearly see what we were doing online.
Bottom Line
With dynamic IP addresses that change every time you connect, McAfee Safe Connect VPN will make you nearly impossible to trace online.
McAfee is one of the most trusted antivirus brands, but it has since evolved into an all-around cybersecurity service. It now offers a complete digital security suite that includes protection for your devices against malware, identity protection, and privacy protection.
The privacy protection comes in the form of McAfee's VPN, called McAfee Safe Connect, and you can purchase it as part of a digital security package or on its own. Having tested the McAfee antivirus, we wanted to see if the VPN does as well, so we purchased a McAfee Safe Connect subscription and took it for a spin. Here's what we thought about it.
Features
| | |
| --- | --- |
| Apps | Windows, iOS, and Android |
| Kill switch | Windows, but not Android or iOS |
| Split-tunneling | but not Windows or iOS |
| Multi hop | No |
| IP addresses | Dynamic |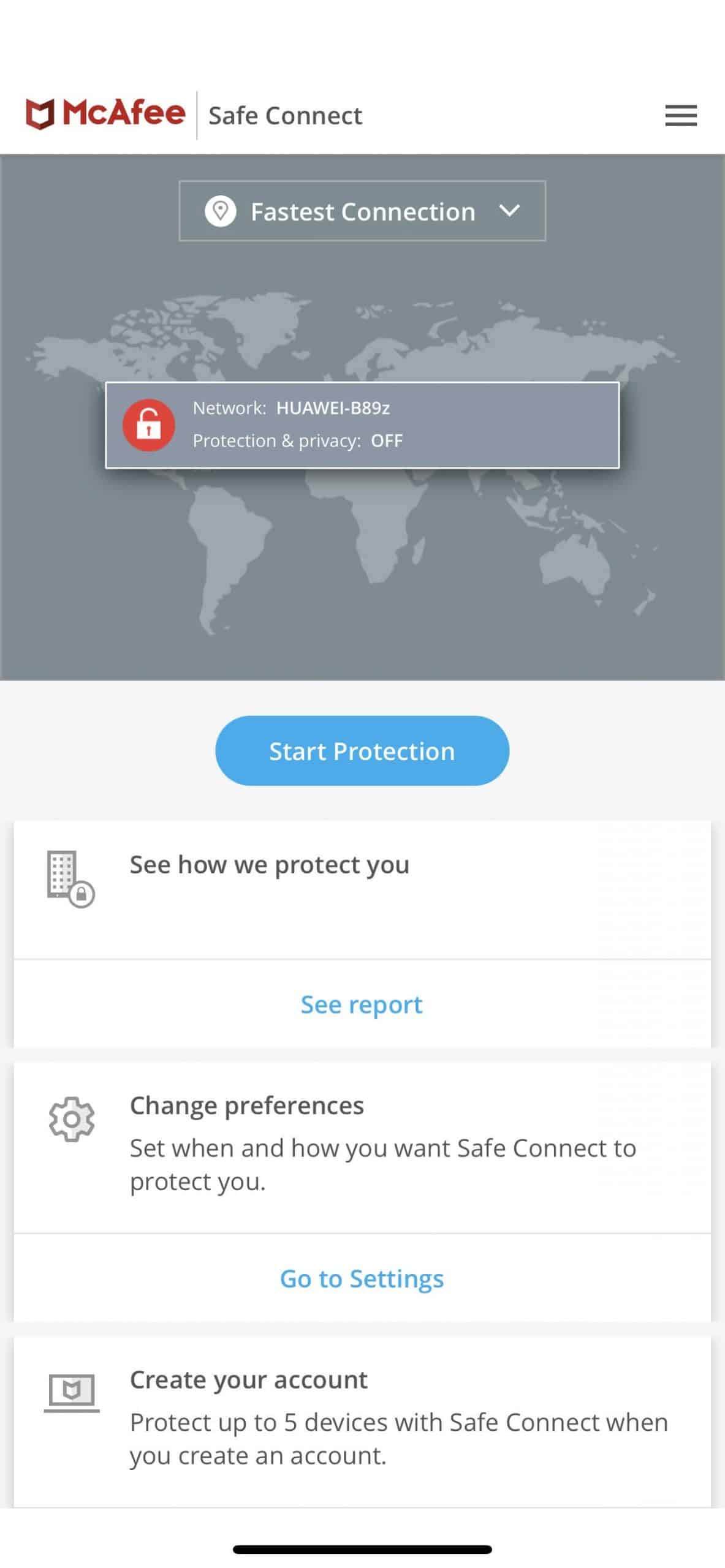 Editor's Rating
Free version with 250 GB daily data limit
Monthly or yearly plans for up to five devices
Costs go up after the first year
What We Think of McAfee Safe Connect
McAfee Safe Connect is a decent VPN, but it's best used as part of McAfee's All-in-One Protection packages that also include antivirus software and identity protection. Alone, the VPN doesn't offer as much protection as the top-rated VPNs we've tested and reviewed (those are listed below). That said, read on to find out exactly what McAfee Safe Connect offers.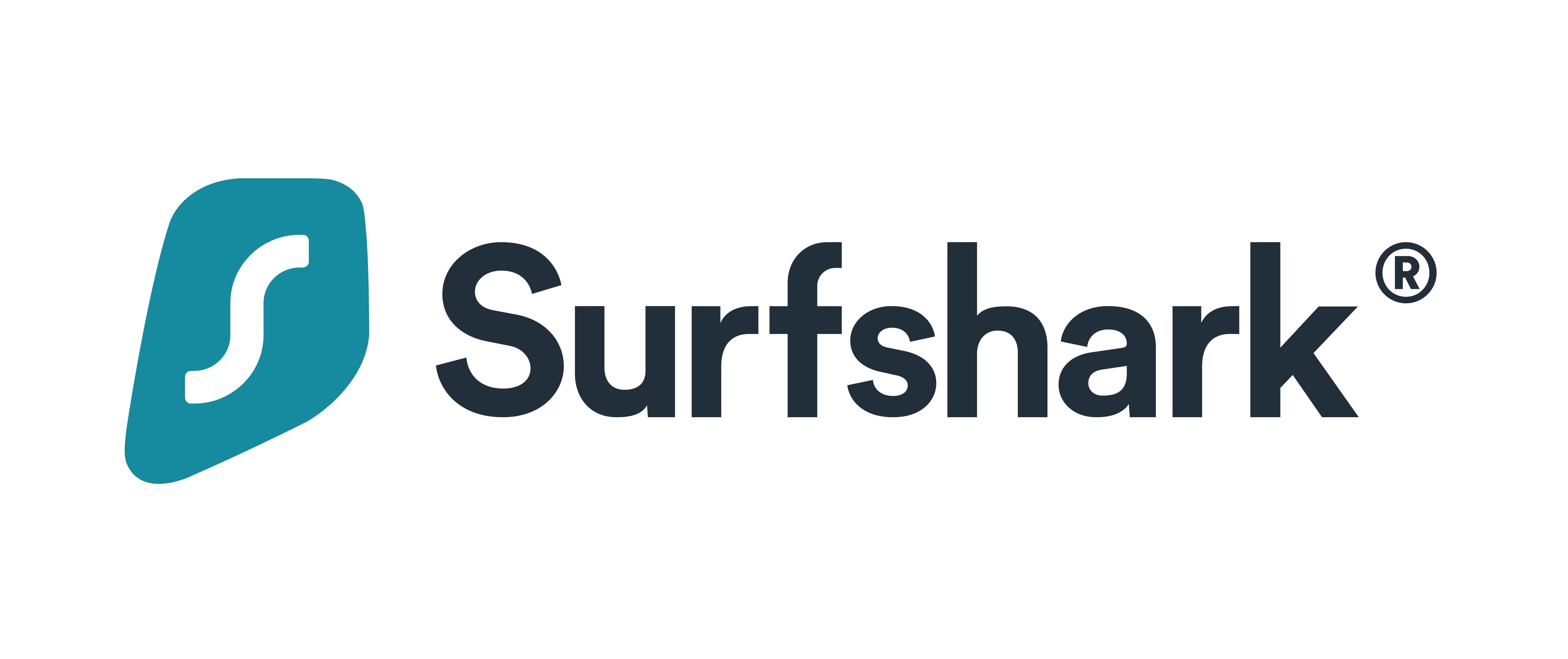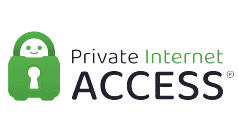 Privacy
Many people use VPNs to protect their privacy, but here's what a lot of VPN users don't realize: VPN companies hold the key to your encrypted data.
A VPN will encrypt your online traffic and hide your IP address, but for you to enjoy internet access, the VPN server to which you're connected has the encryption keys. That means the VPN server itself, or the VPN company can potentially be the source of a leak if the company lacks appropriate privacy and security measures.
So how does McAfee do in that regard?
Headquarters in the U.S
Quick history lesson. The U.S is a member of Five Eyes, an international alliance of countries that can legally force companies to give their governments customers' data. This applies to any company headquartered in the U.S, which includes McAfee.1 Now, this wouldn't be a huge problem if they barely kept any of our data but, as you'll read below, this is far from the case.
One thing to keep in mind, though, is that the government won't just willy-nilly take customer data from companies. There are processes in place. They have to get a court order, for example, which requires them to have a valid reason for obtaining data.
For example, if a person is under criminal investigation, concerned authorities may subpoena records and logs from the person's VPN provider to check his or her encrypted browsing history.
That being said, it's still best to get a VPN from a company that resides outside the jurisdiction of the U.S. and other Five Eyes countries, especially if you're doing journalistic work or an activist that needs protection from the prying eyes of the government.
Logging Policy
It's important to note that even VPN providers in the U.S. are safe to use if they don't log any browsing history or browsing-related data when you connect to them. These are the VPNs with a clear "no-logs" policy.
Most of the time, it's easy to understand what a VPN company logs and doesn't log. It's in their privacy policy, after all. But with McAfee, which offers numerous digital security products, the privacy policy is a little vague and not very VPN-specific.
On top of that, the privacy policy of McAfee itself states that the company may collect information, including:
Mailing address
Phone number
Username
Password
Timestamps of connections
IP addresses of devices
Browser type
Geo-location information
Information from third parties
Between all those types of information being collected and McAfee's unclear boundaries as to what its VPN does and does not collect, it's very hard to trust McAfee Safe Connect. Add in the fact that McAfee itself is based in a Five Eyes country and you get a VPN that's clearly not for privacy conscious individuals.
Security
Privacy aside, McAfee Safe Connect VPN takes a decent amount of effort to encrypt our data and hide it from our ISP, at the very least. So although they keep a ton of our data (and could potentially share it with the U.S government), at the very least their encryption methods are sound.
Encryption Methods
McAfee Safe Connect VPN encrypts our device IP address and web activity using AES-256,2 which is what we've come to expect from top digital security products. There's no doubt that if you're connected to the McAfee Safe Connect VPN, then your ISP will have no idea what you're doing on the web.
Kill Switch
A kill switch is a failsafe that shuts down all web browsers in case a VPN fails, and while the Windows McAfee Safe Connect VPN has one, the iOS and Android apps do not. This definitely makes the McAfee Safe Connect VPN a better VPN for Windows users rather than iPhone or Android users.
Multi-Hop
Taking encryption to the next level, VPNs with multi-hop technology encrypt our activity more than once through multiple servers, but McAfee Safe Connect VPN is not one of them.
Dynamic IP Addresses
On a more positive note, we loved the fact that every time we connected to McAfee Safe Connect VPN, our device's private IP address was replaced with a totally new and unique one. For a hacker trying to trace our online activity, essentially changing our disguises frequently made that an impossibility, or near.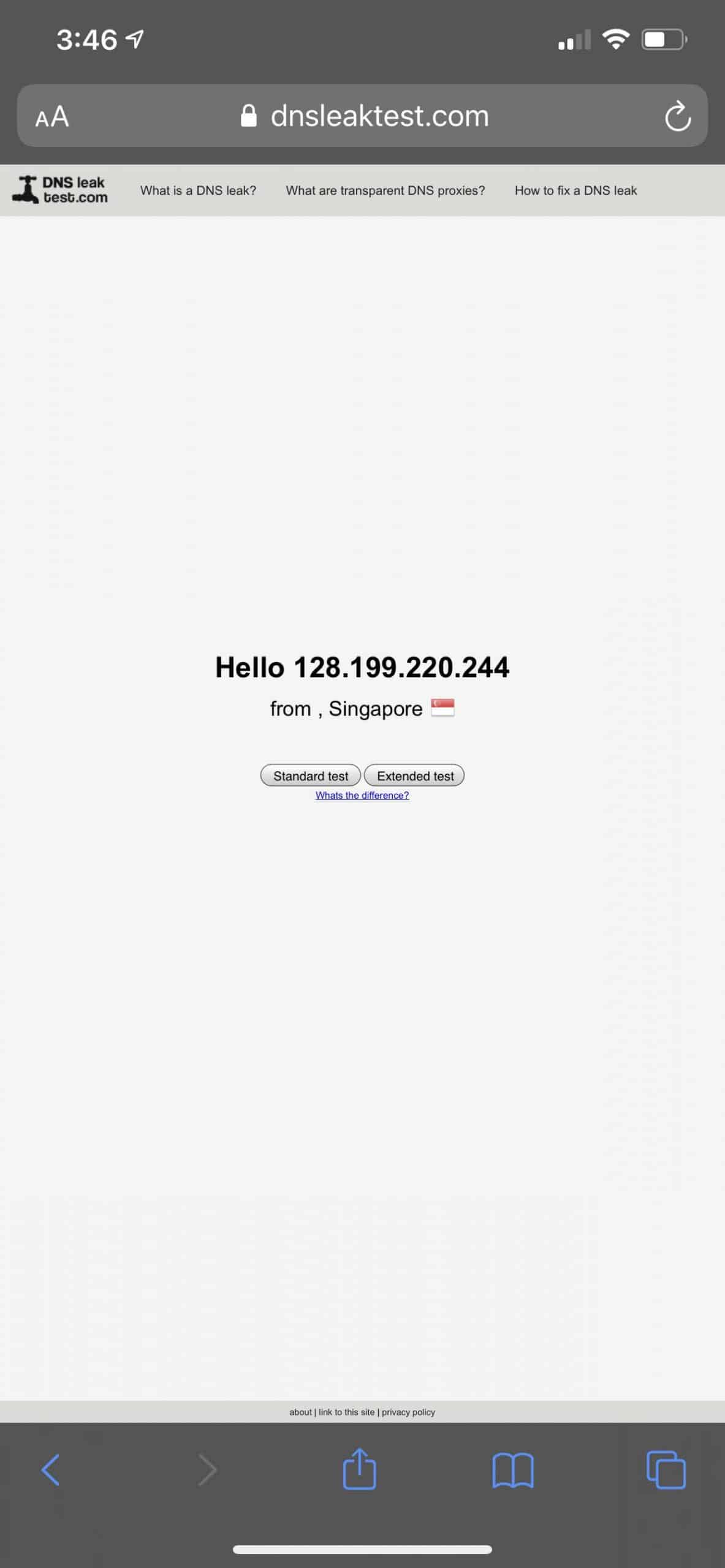 DNS Leaks
Sure, McAfee claims that with their VPN turned on, our ISP can't see our domain names, the names of the websites we visit. But we decided to test that out for sure using a website called, plainly, DNSLeakTest.com. The verdict? No leaks, making McAfee Safe Connect VPN pass the bare minimum that we expect from these Virtual Private Networks.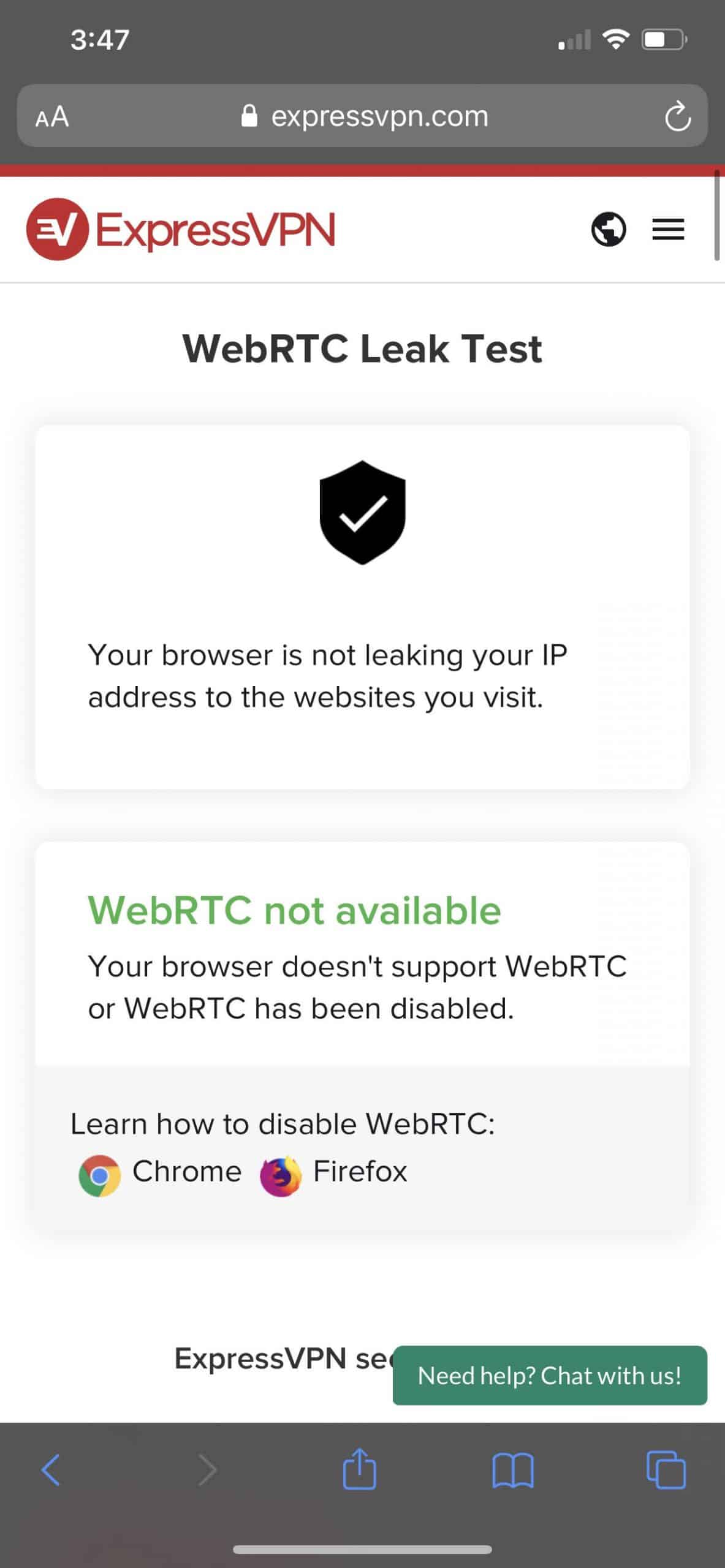 WebRTC Leaks
Lastly, we also want to make sure that our private IP address isn't being leaked as well. We found that out by testing for WebRTC leaks, a technology that lets browsers save bandwidth by communicating directly with each other, which requires knowing the other's private IP address. WebRTC is the default on browsers like Chrome, Firefox, and Opera, FYI (we happen to be huge Chrome-users and aficionados). Using a tool from the ExpressVPN website, we found no WebRTC leaks with McAfee Safe Connect VPN connected. Woohoo!
FYI: WebRTC is the default on Chrome, Firefox, and Opera, so if you transfer files, video chat or stream using any of these browsers, your private IP address could be leaked. Learn how to change your IP address.
Features
Privacy and security aside, there are a few extra features we like to see in VPNs, but they're not dealbreakers by any means.
Split Tunneling
When we tested out the McAfee Safe Connect VPN on Android, we could route some of our traffic directly to the public Wi-Fi network to save on bandwidth, a process called split tunneling. However, this feature wasn't available for Windows or iOS-users, unfortunately (and by the way, there's no macOS app for the McAfee Safe Connect VPN).
Netflix
Depending on what server we connected to, we were able to watch Netflix with McAfee Safe Connect VPN sometimes. The truth is that Netflix hates VPNs, as they can get past their country-by-country licensing agreements, so one day an IP address can work, and the next day it won't. However, if streaming Netflix on a VPN is your biggest goal, we recommend one of the best VPNs for Netflix as the most surefire option.
Torrenting
Torrenting, on the other hand, worked with the McAfee Safe Connect VPN much more consistently in our testing. While its privacy issues preclude it from being one of the best VPNs for torrenting, if those aren't a concern for you, then McAfee Safe Connect VPN can definitely get the job done when it comes to torrenting.
Pricing
McAfee's pricing is pretty straightforward, as long as you're looking at the VPN only (it's also available in a ton of other packages, which you can read about on our McAfee VPN pricing page).
If you purchase the VPN on its own, your options are the $7.99 monthly plan and the yearly plan that costs $19.99 for the first year and then $47.99 yearly if you renew. The yearly plan is enticing because it costs only $1.66 per month in the first year. Even though the price increases in succeeding years, its pricing still falls within industry averages.
Lastly, if you're worried about buyer's remorse, McAfee gives a 30-day money-back guarantee. If the VPN doesn't work out for you, you can cancel and get your money back within the first 30 days.
Speed
VPNs are notorious for slowing down devices, which is not okay with us when we're in the middle of a Hallmark movie. While there wasn't a macOS app to test out (which is pretty odd to begin with), we tested out McAfee Safe Connect VPN's speeds on our iPhone and Windows computer.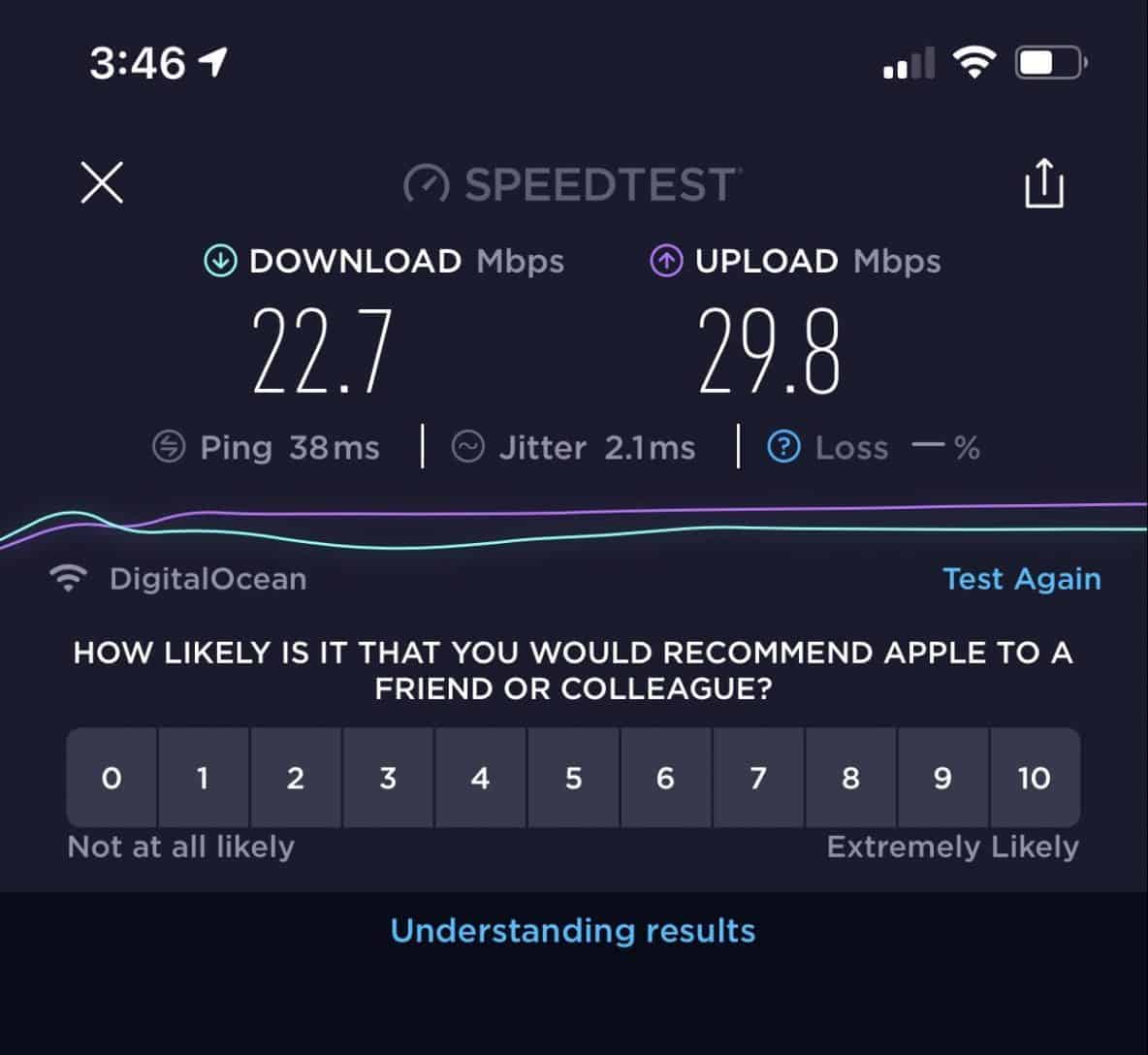 iPhone 11 Pro Max
Testing out McAfee Safe Connect VPN on our iPhone, we only saw our upload speed increase by 16 percent and our download speed increase by 23 percent. That would be great, except for the fact that we had 660 percent more latency. Yikes!
Windows 10 Aspire 5
Strangely, we also had a ton of latency on our Windows 10 Aspire 5, 600 percent more, if you can believe it. But when it came to download and upload speed differences, we only had increases of nine and twelve percent, respectively.
In sum? If you're a gamer and latency is your enemy, stay far away from the McAfee Safe Connect VPN (but also, we recommend doing your own speed tests in the free trial period).
Servers
Although they're based in the U.S, the McAfee Safe Connect VPN has 2,000 servers in 23 countries. Sure, it's not the largest VPN network we've ever seen, but if you want to connect to a server in any of the following countries, you're in luck:
Argentina
Brazil
Canada
Denmark
Finland
India
Ireland
Italy
New Zealand
Norway
Romania
Singapore
Sweden
Switzerland
U.K
U.S.
Note: The McAfee Safe Connect VPN no longer has servers in Hong Kong.
App
Last but certainly not least, let's talk about McAfee Safe Connect VPN's mobile applications.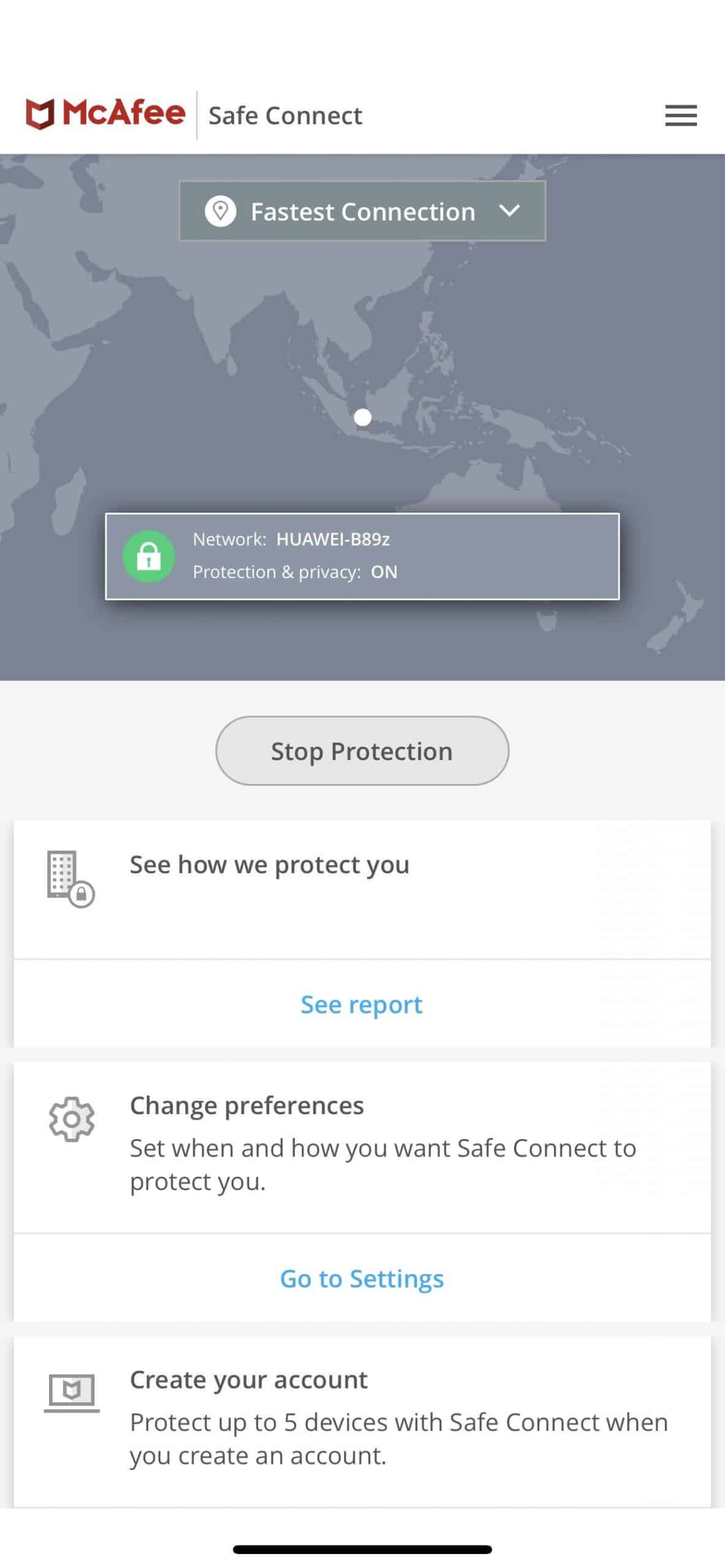 iOS App
Called the Safe VPN Connect— VPN Proxy, the iOS app has a four-star rating, and we found it really easy to navigate.
Android App
Also user-friendly, the Android Safe Connect VPN: Proxy Wi-Fi Hotspot, Secure VPN, is a great choice for Android-users (despite its long name).
While McAfee Safe Connect VPN lacks a macOS app, iPhone and Android-users should have no issues getting it up and running on their phones and tablets.
Summary
Clearly, the McAfee Safe Connect VPN is not without its issues, so it's not for everyone. However, some people may be looking for different things from their VPN, so we broke down who we think it would be good for below.
If you're a Mac-user, a good place for you to start would be our list of the best VPNs for Mac. Or, if you want to take it back to basics, read our VPN guide to see what to look for.
FAQ
Below you'll find our answers to some of the most common questions we've heard about McAfee Safe Connect.