Best VPNs for Safari
Make sure you're completely protected when you're using Safari.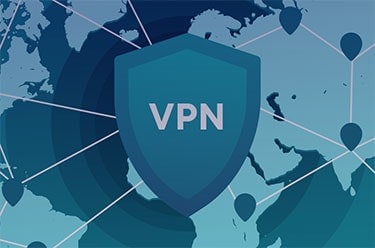 2,500+ research hours
50+ VPNs reviewed
300 speed tests
6 experts consulted
5 VPNs recommended
Make sure you're completely protected when you're using Safari.
More and more of us are using Safari to browse the internet. In fact, as of 2021, Safari is the second most popular browser, with a 16 percent share of the market.1 Just like users of Chrome, Edge, and Firefox, we Safari users need a good virtual private network (VPN) if we want to stay safe in the digital world. A VPN creates a secure, encrypted tunnel for all our internet activity, and it assigns us an IP address so we can surf in complete anonymity. Which VPNs work best with Safari, though? We've got all the details below.
The Best Deals
| | |
| --- | --- |
| CyberGhost | $2.17 a month with 2-year plan |
| IPVanish | $3.20 a month with 2-year plan |
| Private Internet Access | $2.19 a month with 3-year plan |
| NordVPN | $3.71 a month with 2-year plan |
| ExpressVPN | $8.32 a month with 1-year plan |
Comparison of the Best VPNs for Safari
| System | NordVPN | ExpressVPN | Private Internet Access VPN | IPVanish | CyberGhost |
| --- | --- | --- | --- | --- | --- |
| Ranking | 1st | 2nd | 3rd | 4th | 5th |
| Ratings | 9.7/10 | 9.1/10 | 9.4/10 | 9.3/10 | 8.9/10 |
| Five Eyes, Nine Eyes, 14 Eyes member | No | No | Yes | Yes | No |
| Multi-hop | Yes | No | Yes (through SOCKS5 proxy) | No | No |
| IP addresses | Dynamic or dedicated | Dynamic, shared | Dynamic, dedicated (optional) | Static and dedicated | Static, shared |
| Netflix | Yes | Yes | Yes | Yes | Yes |
| Torrenting support | Yes | Yes | Yes | Yes | Yes |
| Split tunneling | Yes on Windows and Android only | Yes | Yes | Yes | Yes |
| Price range | $3.99 - $13.99 | $8.32 - $12.95 | $2.03-$11.95 | $3.20 - $10.99 | $2.17 - $12.99 |
| Contract lengths | 1 month, 1 year, 2 years | 1 month, 6 months, 1 year | 1 month, 1 year, 3 years | 1 month, 1 year, 2 years | 1 month, 1 year, 2 years |
| Read Review | NordVPN Review | ExpressVPN Review | Private Internet Access VPN Review | IPVanish Review | CyberGhost Review |
A Detailed List of the Best VPNs for Safari
Methodology
As you would expect, we go through a rigorous selection process when we're putting together a list like this one. Not every VPN lives up to our exacting standards. What do we look for? We consider a variety of factors, including a VPN's price, features, security, speed, and customer service. You can get a deeper look into how we evaluate each of these factors, below.
Safari Compatibility
Our primary concern for this list was just how well each VPN worked with Safari. We made sure every VPN on our list was compatible with the Safari browser. In addition, though, we chose VPNs that worked especially well with Apple products generally. We gave high marks, for instance, to any VPN that provided high speeds on Mac devices.
A Look Back in Time: Apple introduced Safari 1.0 on January 7, 2003. Users downloaded nearly 5 million copies in the first six months.
Speed
All VPNs slow down your connection to some extent, but we always want to make sure to select the ones that slow that connection down as little as possible. To check this, we conduct speed tests, using both a Windows and a Mac device. We check upload, download, and ping rates on devices running the VPN and then on those same devices when they aren't running the VPN. Comparing the two numbers gives us a percentage difference that offers a general guideline for just how well each VPN works.
Extra Features
Our most important concern when it comes to VPNs is security, but we like it when a VPN comes with a few bells and whistles too. We take account of just what extras each company offers, looking in particular for things like:
Split tunneling: With split tunneling, we can sign on to the regular internet at the same time we're using the VPN.
Torrenting support: We prefer VPNs that let us access peer-to-peer networks, and give bonus points to those that offer one-touch connection to torrenting-ready servers. In fact, if torrenting is your thing, we've put together a list of the very best VPNs for torrenting.
Streaming access: We look for VPNs that let us connect to multiple streaming services and to content libraries around the world.
FYI: With the right VPN, you can access Netflix libraries in countries all over the world, giving you more streaming content.
Customer Service
These days customer service has become a lost art. We're all the more excited, then, by those companies that treat us well. We don't expect VPNs to offer phone support, since that's risky when it comes to privacy. We like it, though, when a VPN offers 24/7 live chat support. In addition, we expect the company to produce top-of-the-line apps that aren't just effective but easy to use as well.
Security and Privacy
The heart of any VPN is its security. What kind of job does it do keeping us safe, and what kind of job does it do keeping our data private on the internet. Of course, security can be a complicated subject. Lots of components go into keeping a VPN safe:
Leak-free: A DNS or WebRTC leak means others can see our data and track our activities. As a result, we check every VPN for DNS leaks at DNSLeakTest.com. In addition, we use a tool from ExpressVPN to check for WebRTC leaks.
Strong encryption: We prefer VPNs that use AES-256 to encrypt our signal. AES-256 is good enough for the U.S. military, so it's good enough for us.
Strong protocols: We want AES-256 to be part of a broader protocol of encryptions that protect us at every point when we're online. We're partial to the OpenVPN protocol, though we like others, such as WireGuard and Lightway.
Location: We've mentioned this a few times now, but it bears repeating. A VPN can keep us truly safe only if it's located in a country outside the Five Eyes, Nine Eyes, and 14 Eyes surveillance groups.
Privacy policy: Privacy policies tell us just what data a VPN holds on to. We want our VPN to hold on to as little as possible and never to record our IP addresses, our browsing activities, or our timestamps.
Multi-hop: Multi-hop is still a relatively new technology, so not every VPN has it. Still, we love it when our internet activity gets routed through not just one but multiple servers.
Safari VPN Pricing
Who isn't worried about price? We certainly pay a lot of attention to it. There are many factors that go into whether a VPN is a good buy or not. A high price, for example, might be OK if a VPN comes with lots of features. Overall, though, we like VPNs that cost less than $12 for a single month. We also prefer VPNs that offer discounts for long-term contracts, and generally, look for prices that drop to three or four dollars a month with a year's subscription.
Want to know even more about what makes a good VPN? Check out our complete guide to VPNs.
Recap
Safari provides a great browsing experience, but it can't keep you protected all on its own. When you're out there in the world, signing on to public Wi-Fi networks everywhere you go, you need a VPN. You might as well choose one that works well with Safari.
FAQ
Don't go away just yet. We've got a few more answers for you, below.